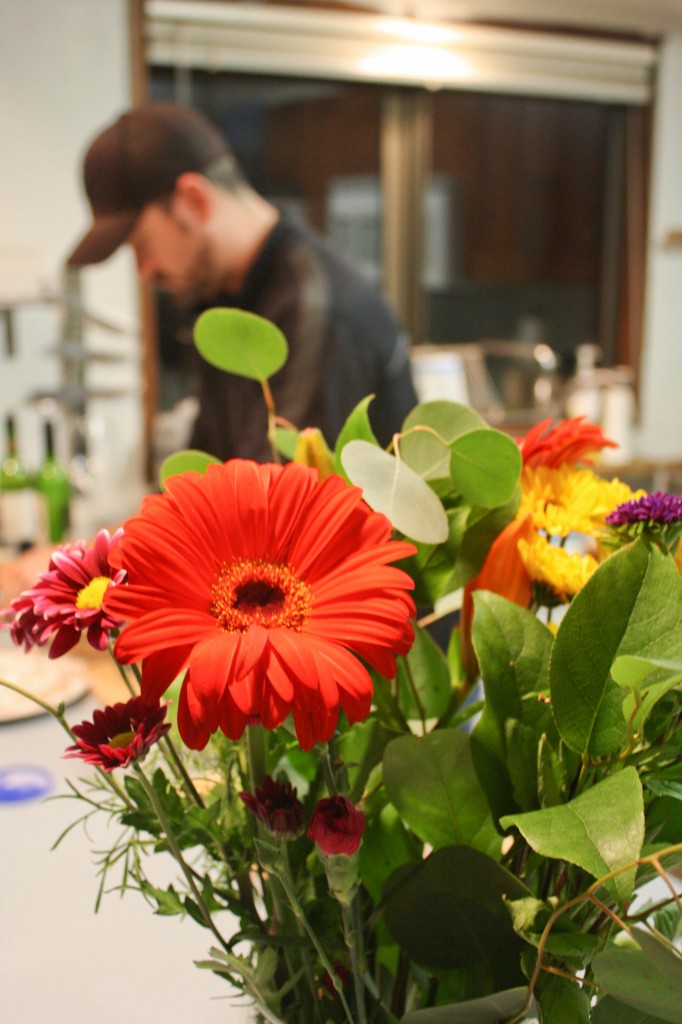 My weekend started off nicely–a swim and then home to find beautiful flowers from my honey! No occasion, just because. I don't get flowers often because Fat Kitty knows the instant flowers are in the house and makes a bee-line for them. He destroys, eats, devours any form of flower that is in the house and then pukes it up at 3am. 😛 It doesn't matter if I put the flowers up high (like on top of the fridge), he finds a way to get to them.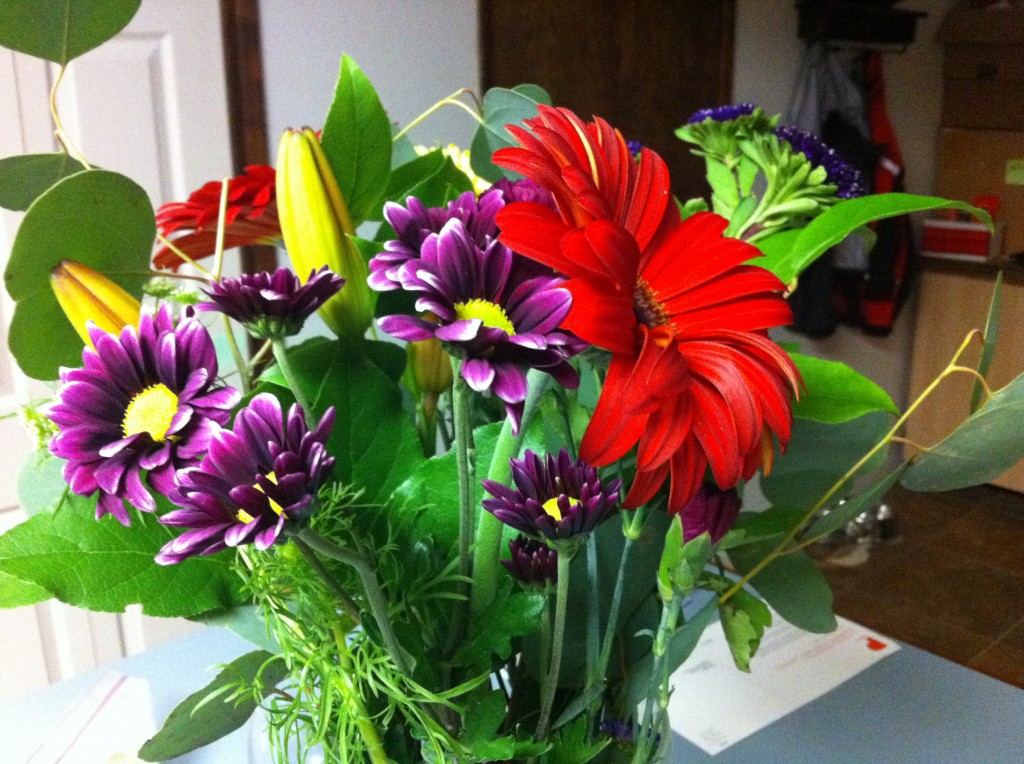 The little jerk! Inevitably my flowers always end up in a closet where I only see them when getting dressed…Look at him!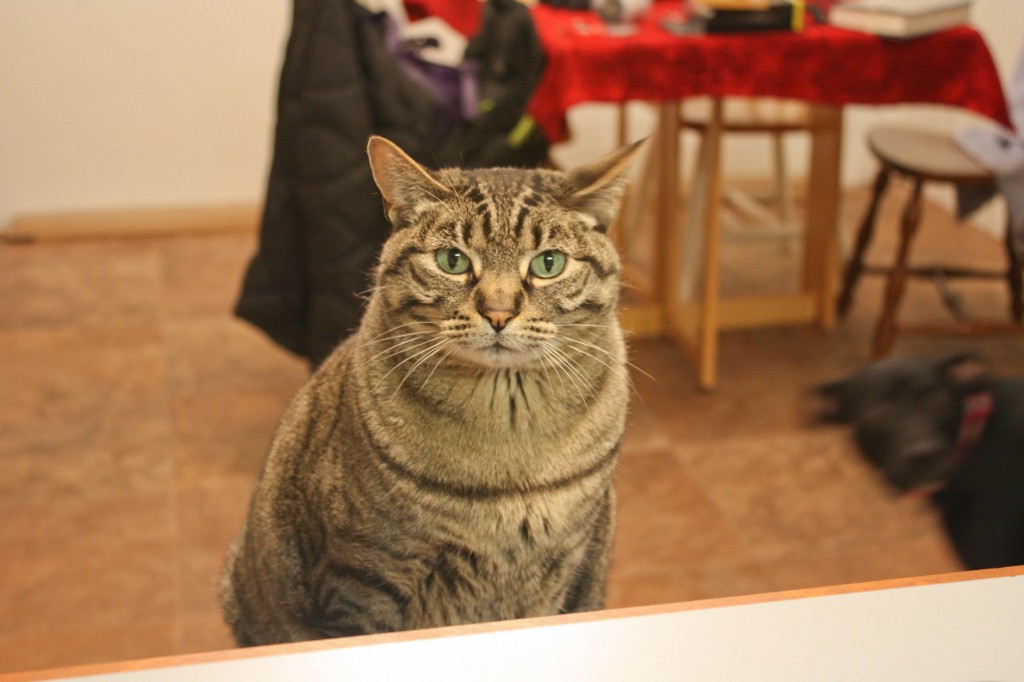 On Saturday I worked out (more on that later) , got a bunch of stuff done around the house and then Michael and I took Bella to a park for a walk. It was a brisk, cool day but the sun was out and it felt nice outside. We went to West Moreland Park in Sellwood and ended up walking a little over 2 miles with Bella.
Then it was back home to get dinner ready before my friend came over. I've been holding onto this recipe for awhile and finally made it. I'm so glad I did! It was excellent.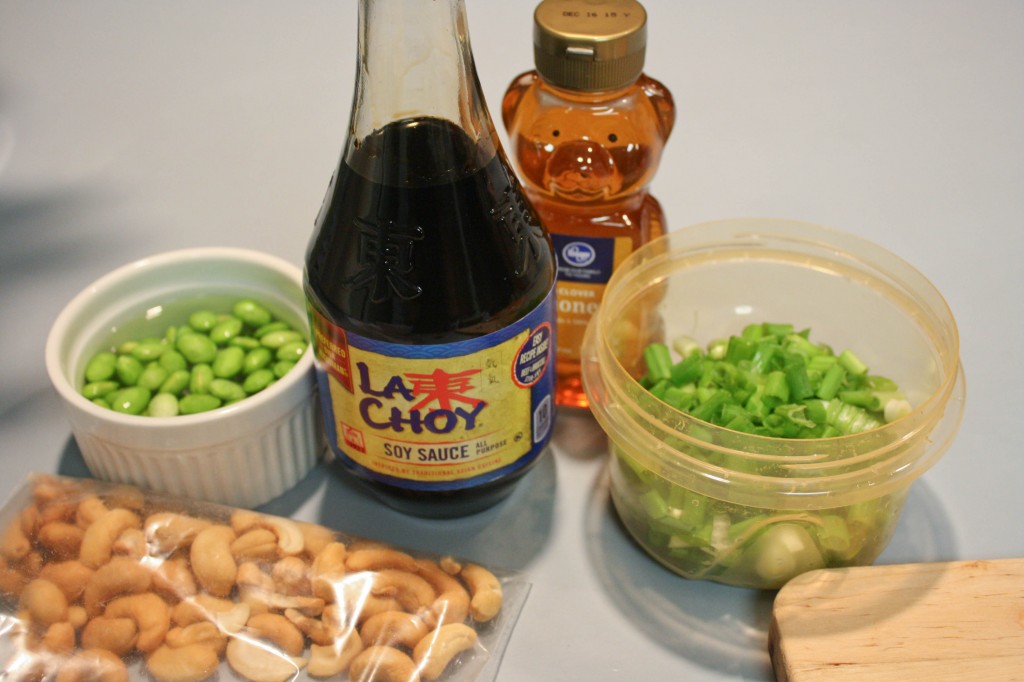 I wish I knew where I got the recipe so I could credit it here, but I'm not sure. I've seen a ton of variations on pinterest, so maybe that is where I originally found the recipe.
[amd-zlrecipe-recipe:95]
I got 4 servings out of this recipe, so that changed the calorie count. Also, I skipped the mushrooms because I hate them, added a dash of red pepper flakes and only used 2 tablespoons of honey instead of the 3. Two was sufficient. I will definitely make this recipe again. In the future, I'd probably add a little more of the cashews and maybe some more edamame. The ratios seemed a little off.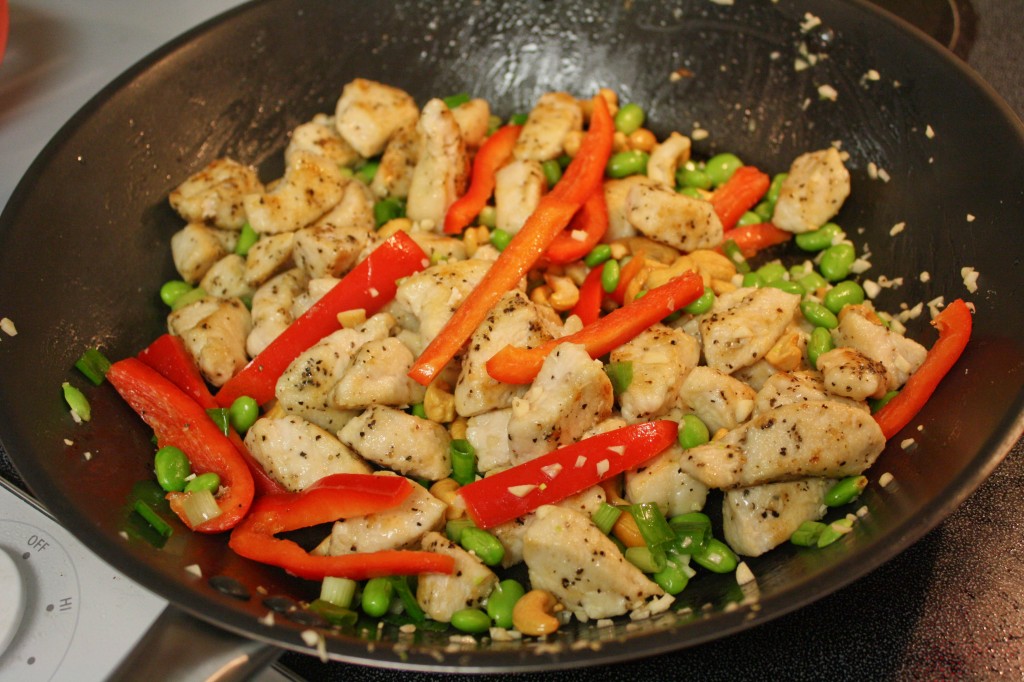 My friend Robyn came over for dinner and a girl's evening. The three of us hung out in the kitchen while Michael and I made the dinner and then he escaped to the bedroom to eat and be away from all the "girl stuff." You know, pillow fights in our pajamas and all that stuff. 😉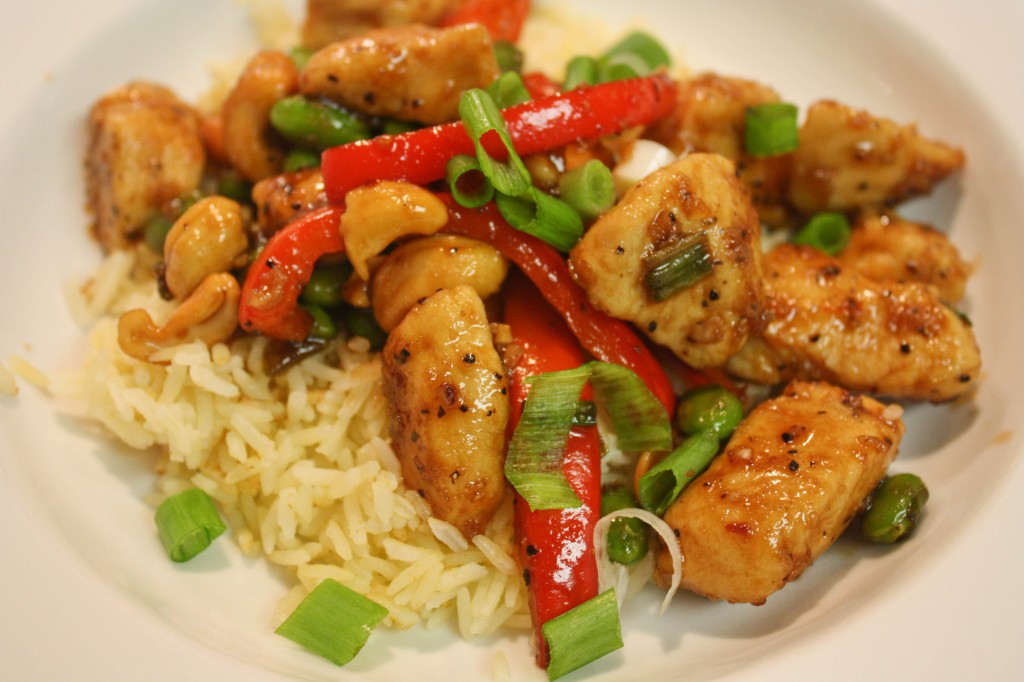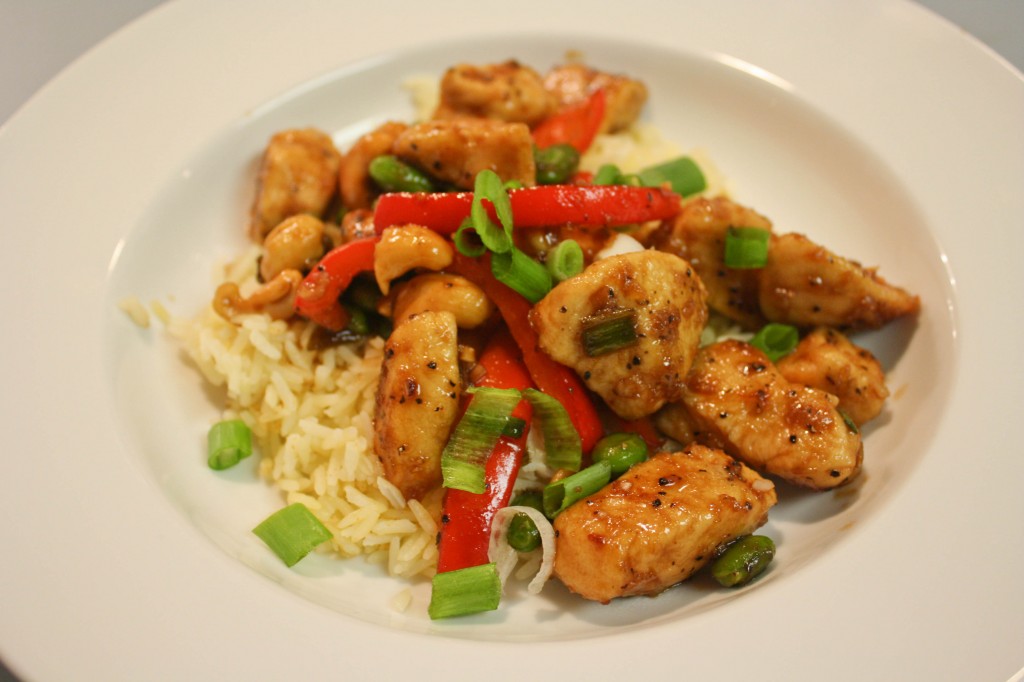 In reality we ate the delicious dinner and ended up watching two chick flicks– Bridget Jones's Diary and Under the Tuscan Sun and shared one and a half bottles of this really tasty wine: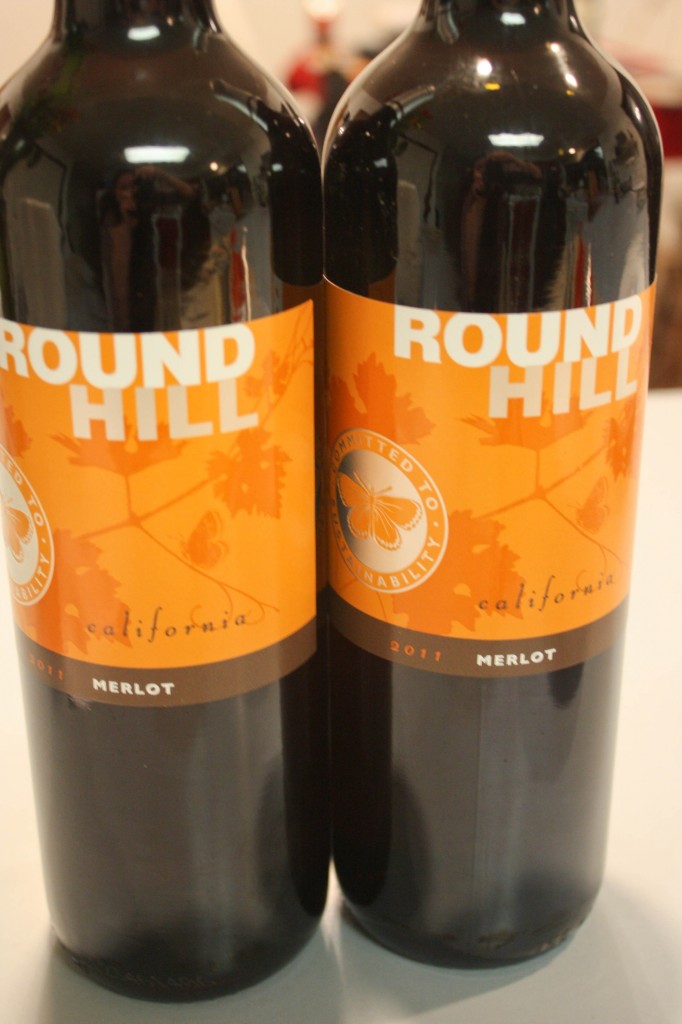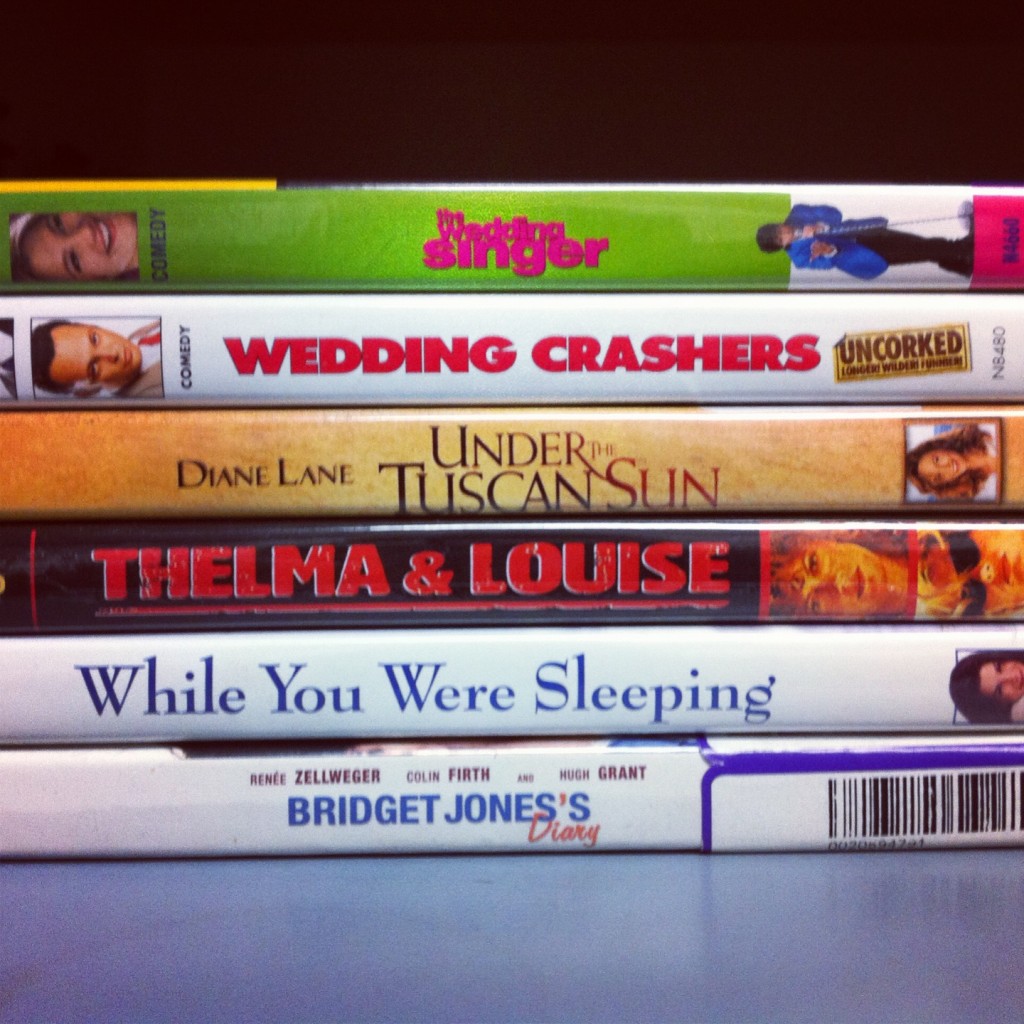 It was fun just hanging out, catching up and watching movies I hadn't seen in ages! We had M&Ms for dessert and ended up drinking a little too much of the wine and having too many M&Ms but all in all it was a great night. And I wasn't even hungover the next morning for my yoga class!