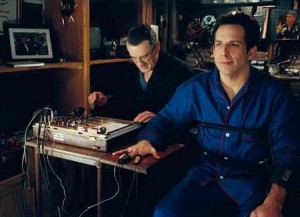 It may seem weird, but my parents have never met Michael's parents. His parents divorced a long time ago and both remarried. He has a stepsister on his dad's side and both a stepsister and stepbrother on his mom's side. While I've met his family fairly early in the relationship, and he knows my whole family as well, our parents have never met. It wasn't on purpose. It just never really occurred to either of us to actively try to set it up. Then last summer when we thought "maybe we should introduce them" we couldn't get the dates to work. Well, it finally happened!
I booked brunch on Christmas Eve-Eve this year to coincide with when my parents were visiting from Seattle. We went to Gracie's for brunch, the place we went to with my parents last year for Christmas brunch. We all LOVED Gracie's and I thought it would be a nice place for a first meeting.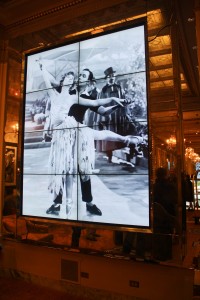 I woke up a little earlier than normal Sunday morning and went to the gym for a short "whatever I can fit in" workout (which ended up being the bike, the elliptical and a little weights). My shoulder was bothering me a bit so I cut the weight lifting short and headed home to hurriedly shower and get ready before my parents arrived from Seattle.
Even though it was Christmas Eve Eve, it still felt like it was Christmas to me. We drove over to Gracie's and it was packed but I'd made reservations so we were good. The parents were introduced and we settled in for brunch. Since it was so much more crowded than it was last year, it was a little on the loud side but that didn't make it too difficult to socialize.
I had several cups of coffee with brunch. (Yet the rest of the day I felt really sleepy, go figure!) I wish I could have stealthy walked around the gorgeous dining room to take pictures but I thought that might look weird to the other guests. 🙂 It was so pretty in there.
Michael ordered the Huevos Rancheros, the same as last year. He loved them so much he said he wanted to relive the experience again. I had a bite and it was pretty damn good–the chorizo was delicious and spicy.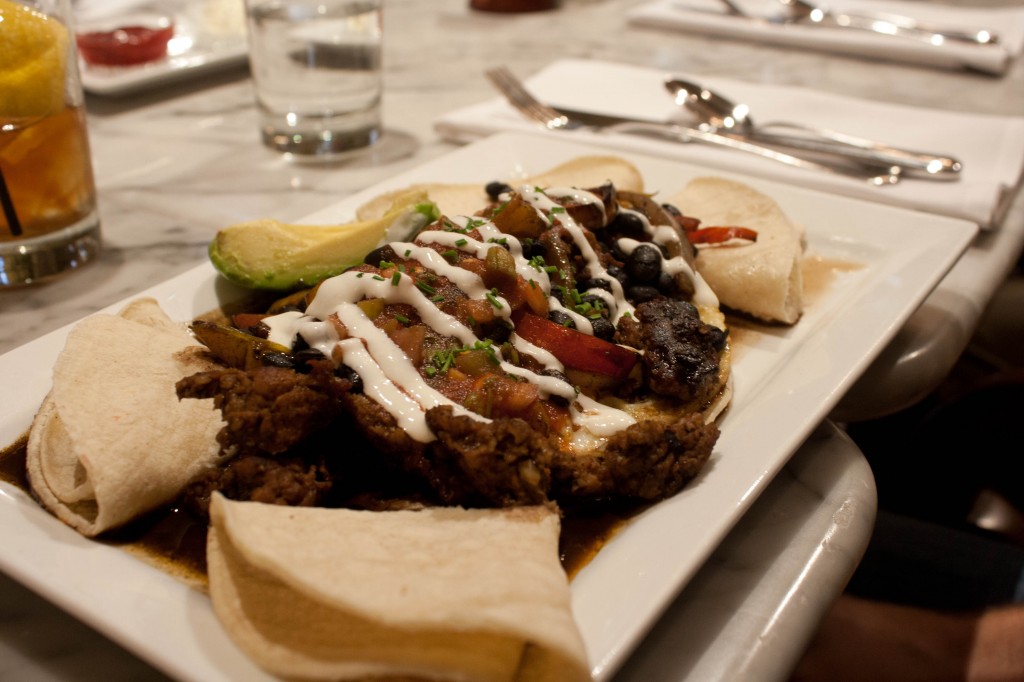 I ordered the "Polenta with Winter Greens." It was SO GOOD! It was polenta baked into a square, almost like a cake, with a crispy exterior. Underneath the polenta cake was sauteed kale with a tomato relish and on top of everything were two sunny side eggs. It was savory and wonderful and I didn't make a mistake ordering that for brunch. It was so so good–breakfast taken to a whole new level of deliciousness. I regretted eating as quickly as I did because I wanted to savor and relive every bite.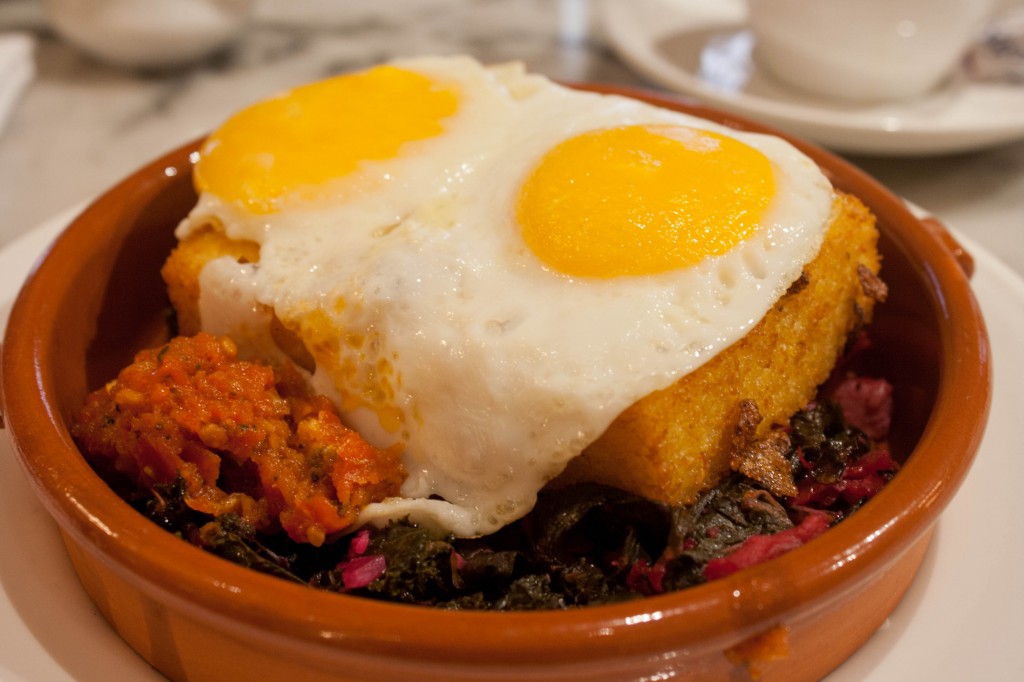 After a leisurely brunch and meeting of the parents, we said our goodbyes and then my parents came home with us to do our own little Christmas. They were on their way to the beach for the holiday. Fat Kitty was VERY excited about Christmas! He loves ribbons and bows and wrapping paper.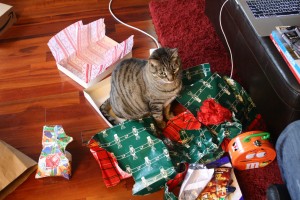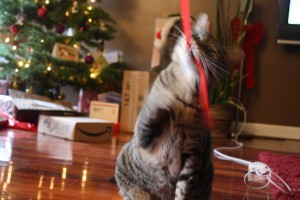 We opened presents and spent the afternoon together and then said farewell. Michael and I spent the rest of the afternoon and evening lounging around.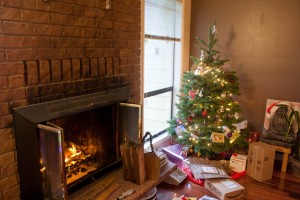 We had hot cocoa, ate some treats my Grandma baked, Michael started a fire in the fireplace, and we did the epic and totally massive crossword puzzle together. It took pretty much all night. It was the first crossword puzzle we'd ever done together and probably the first one I'd done in a decade. It was fun! Surprisingly, we didn't do too bad. It might become a regular Sunday thing (even though I think he was tricking me into watching football with him!).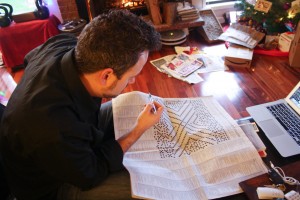 It was nice to see my parents. I wish we could have spent more time together. I'm hoping next Christmas my brother and his wife can visit over the holiday so we can all be together. It's been too long since we've done that! Whatever you are celebrating this month, have a very merry time doing so!
QUESTION: How was your holiday weekend? Were you with family?