This weekend Michael and I drove up to Seattle for my family Christmas party. I was born and raised in Seattle and escaped to Portland when I was 19. It's only a 3 hour (or less if I drive hehehe) drive North.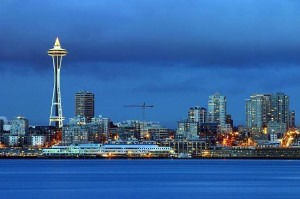 It's funny because whenever I make that drive to Seattle and make that one curve on I-5 where downtown comes into full view I get choked up and homesick. The Space Needle, Safeco Field, the old Kingdome…I definitely miss the city.
I'd made pumpkin bread for the party–which turned out to be a hit–and then we hit the road. Michael and I arrived Friday night. Saturday morning I got up early to go to the gym with my dad.
We've never worked out together before so this was a nice treat. My dad turned 60 this year.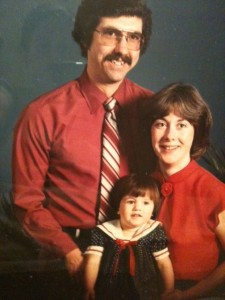 Can you guess when this picture was taken? If you guessed 1981, you'd be right. 😉
Like most daughters, their Dad is their hero. My Dad really is a hero! He is a Vietnam Vet and a Marine. You can still tell today that he's a Marine, too. He was a biker back in the day–hard to tell now–and still has his Harley's. When my Dad was in the Marines he was apparently a runner too. He told me this weekend that he'd run "a quick 10 miles to warm up" during lunch. Um, what? Impressive!
When I was a teenager I remember my Dad was overweight, had high cholesterol and high blood-pressure. He also had a very stressful job that was a heart attack waiting to happen. His doctor told him to lose weight and get healthy asap. So he did.
I remember he lost a lot of weight and worked out at the gym 5 days a week. He turned his life around regarding his health. As a kid I never realized the positive impact it had.
He once told me never to compromise on workout time. He said having kids, a spouse, work, family obligations, house chores…everything in your life will conspire against your workout time but DON'T let it! Always try to make time to work out in some way because it makes a positive difference in your life. So true.
So Saturday morning we went to the gym. We warmed up for 10 minutes on the exercise bike.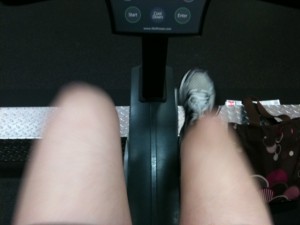 Then Dad and I lifted weights together. I don't normally workout with other people so it was interesting to say the least. I let my Dad kind of plan our weight lifting. He uses the REAL weight machines…not the girly ones I usually use. 😉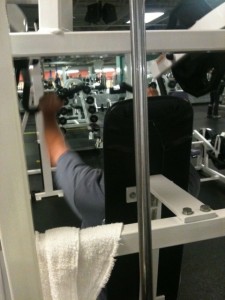 It was kinda cool to do a workout-swap. It was my dad's day to do Chest and Back weights so that's what we focused on.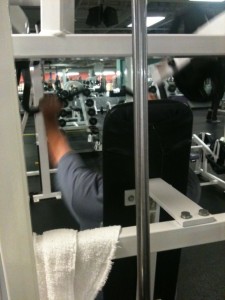 He challenged my normal workout, which was good. We spent about 40 minutes focusing on chest and then back to keep balanced.
We started with light weights for me and with each set I increased the weight by 2.5-10 pounds.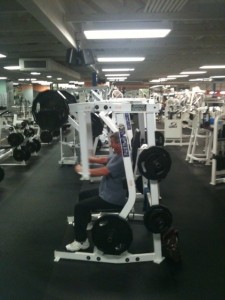 So we took turns on the machines. I'd do my set, then Dad would do his and while I was waiting I'd hop on a nearby machine for arms or ab work. It was cool because my heart rate stayed up for the whole workout.
After our weight lifting we went to the treadmills. I did 2 miles on the treadmill. My dad was focusing on speed instead.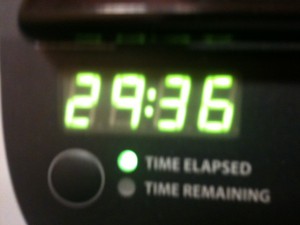 I had a great run! I as a bit nervous about how my body would hold up but I did well.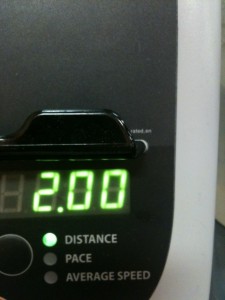 I had an excellent time with my Dad and got in a great workout. It was preemptive because I knew I'd be eating a lot at the Christmas party!
Time: 1:34
Calories Burned:  775
It was fun hanging with my Dad!
QUESTION: Tell me about your Dad. And have you ever done a workout swap with someone?