I'm fully aware of the indulging I did in California. It was a week of healthy and unhealthy eating. I skipped meals, I ate at weird times, I ate things I normally don't eat on a daily basis…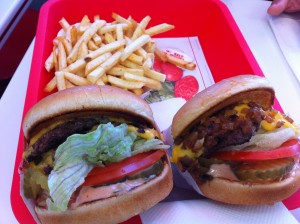 The only good thing was that I still worked out (even if they were shorter, "better than nothing" workouts) and I did a TON of walking. My hope is that that balanced the indulging out at least a little bit.
So what happens when I get back from vacation? I go right back into "normal mode." I get back into the routine of the gym (or biking to work when I can) and I get back to eating healthier meals. Instead of decadent breakfasts, back to my two eggs and coffee. Instead of eating fried foods for lunch, I'm back to eating foods in the 300-500 calorie range for lunch.
Back at the Gym
Even though I worked out a bit on vacation (and even got in a run along the beach!), I never felt like I got a "good" workout. It just wasn't the same. It felt good to have access to the weights I needed and it felt even better to get back into my pool! After one weight session: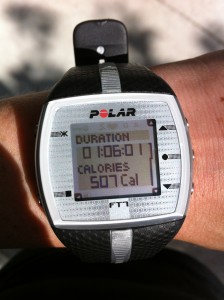 And another day (even though I didn't want to get out of bed and go to the gym):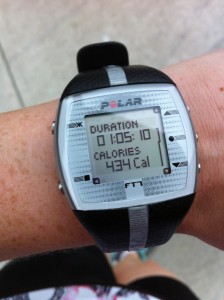 Working out makes me feel better. It makes me choose healthier foods. All of it goes hand in hand.
Healthier Dinners
The first night back from California I made a salad with lettuce, sunflower seeds and tomatoes from the garden. Michael blackened salmon and I put it on top of the salad. Instead of having a glass of wine I had water.
Man, I had missed vegetables! That's one thing that always always happens on vacation–I miss eating fresh produce on a regular basis. I eat fruit and veggies for snacks so when I don't get that on vacation I just feel like crap.
I tried out a new recipe for pork chops over the weekend. It's been awhile since we've gotten pork chops at Costco and it's nice that we have them in the freezer again. The pork chops are so low in calories and healthy it's hard to pass them up. Just a tip: if you get the boneless pork chops at Costco, cut them in half lengthwise because they are so huge!
[amd-zlrecipe-recipe:76]
The dinner was good. It was a lot like another recipe I've done with chicken (and chicken could easily be substituted in this recipe) but I think I liked the chicken and soy sauce recipe better. It had more "kick." This recipe tasted good, though, don't get me wrong. And it would be an easy one for a weeknight dinner.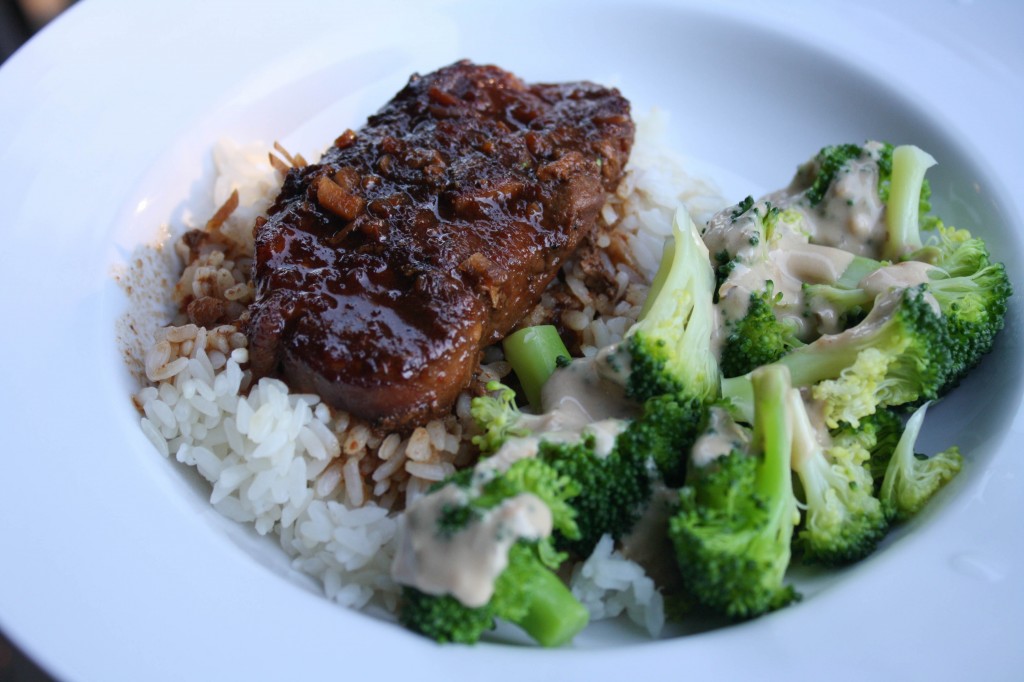 I fixed some rice and steamed broccoli to go with the pork chop. I did 4 pork chops instead of the 6 that the full recipe called for so I could have some leftovers for lunches. For the leftovers I shredded the pork chops.
Another night I made Chicken Tortilla Soup. I was going into work late because I had an appointment so I had some extra time to throw things into the crockpot before leaving the house. I'm glad I did! It ended up being a crazy busy day for both of us and neither was interested in doing much when we got home.
[amd-zlrecipe-recipe:77]
I've done a few different chicken tortilla soup recipes and I think this one was my favorite so far. I added some diced home-pickled jalapenos for some extra spice. It was good!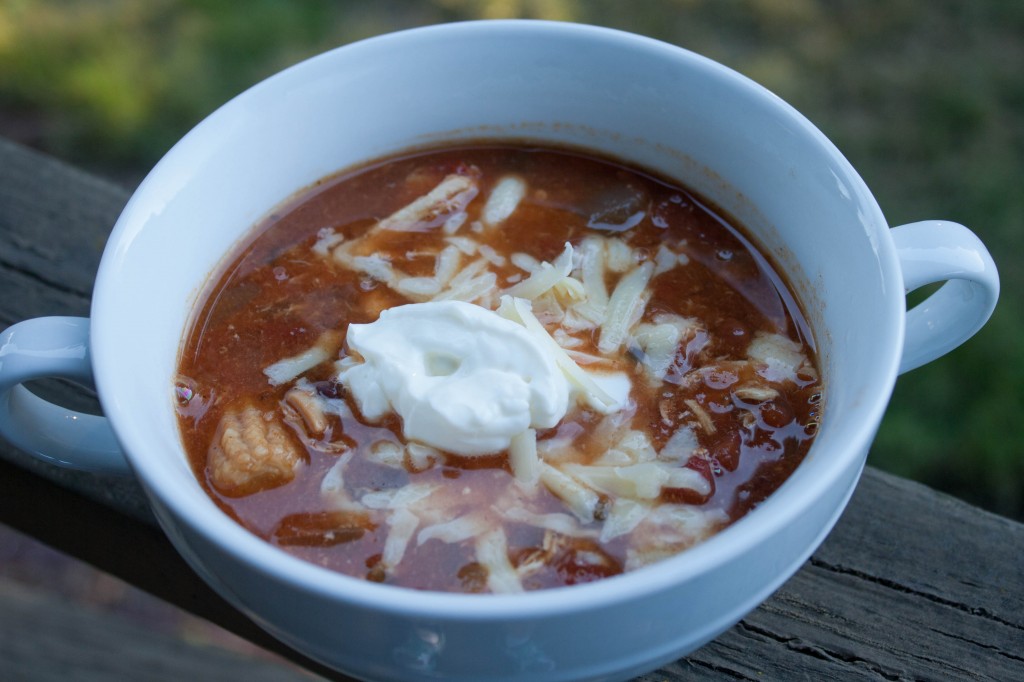 I added some shredded white cheddar cheese (that was all I had) and a spoonful of sour cream. I had some tortilla chips on the side. It was super filling and I had SO MANY leftovers it was ridiculous. Why don't I ever learn that every crockpot recipe should be halved and there will still be tons of leftovers? Whatever. I put half of it in a tupperware to freeze for later.
Michael also made some gluten free pancakes that were actually really good! He used the Bob's Red Mill mix and the calories weren't crazy. The pancakes tasted good too. I added these to the breakfast rotation.
Skipping Dessert
Michael and I only got dessert one night we were in California–the Sweet Rose Creamery (it was so good) but that doesn't mean I need to get back into the habit of eating dessert every night now that I'm back. I decided to take a break from eating dessert whenever I can once I was home.
This is a hard one for me. I WANT to have something sweet after dinner. It's a habit, it's something I like and crave. When I refrain from dessert I often feel like I'm on a diet or I'm very restrictive. It feels like the opposite of "everything in moderation." But the one thing I can say is that it's short term. Everything in moderation will be back soon.
QUESTION: How to get back on track after vacation?