One of my favorite memories as a kid was spending summers on my aunt's farm south of Salem. The annual family reunion was the highlight of the year for us kids! We'd run around like we were feral. Playing, swimming, eating, jumping into hay in the farm, playing with cousins. So much fun!
On Saturday we got to go down to my aunt's farm for a birthday party for my cousin Adam. He turned 40 (holy cow! I'm not far behind and holy cow his kid is now 16 and driving!!! God we all got old…) and we got together to celebrate.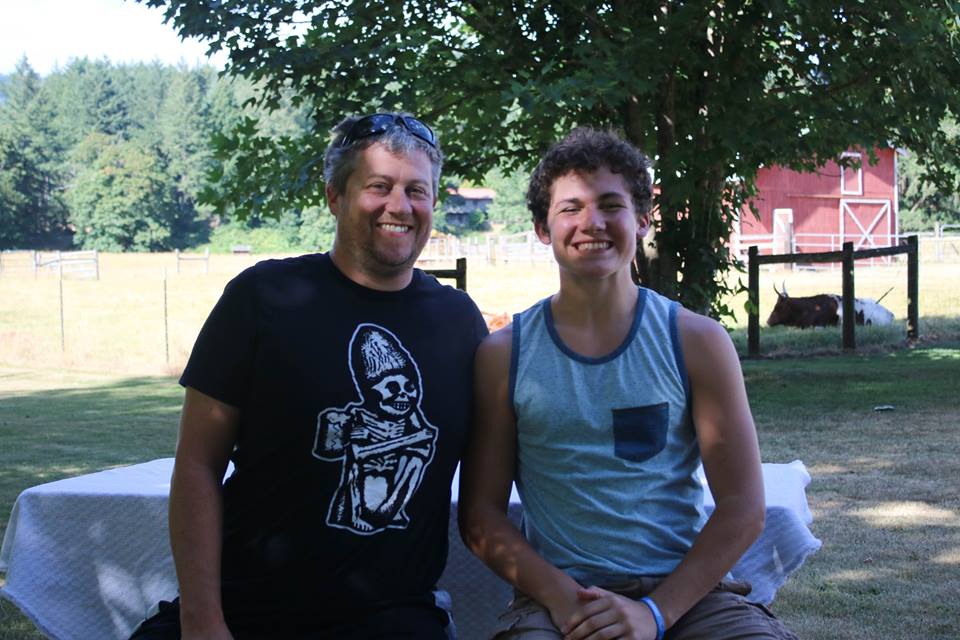 I was excited to see everyone and also excited for Logan to get to experience "farm life" a little bit and running around barefoot in the grass.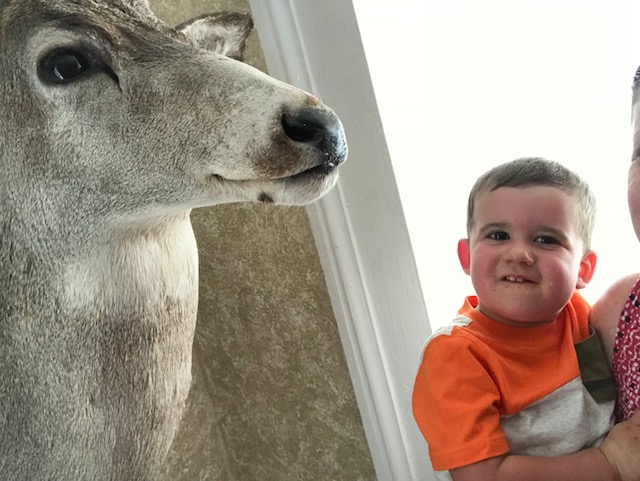 He got to try an Otter Pop for the first time. Not sure if he liked it. He seemed a bit confused by it at first. Hahaha!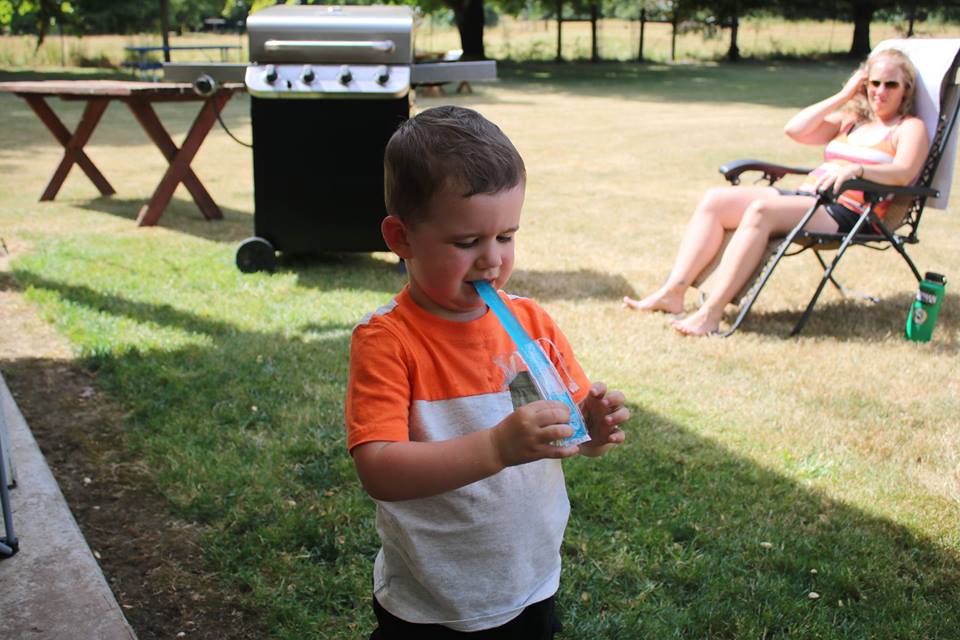 My cousin Carrie, expert mixologist, made this magnificent drink: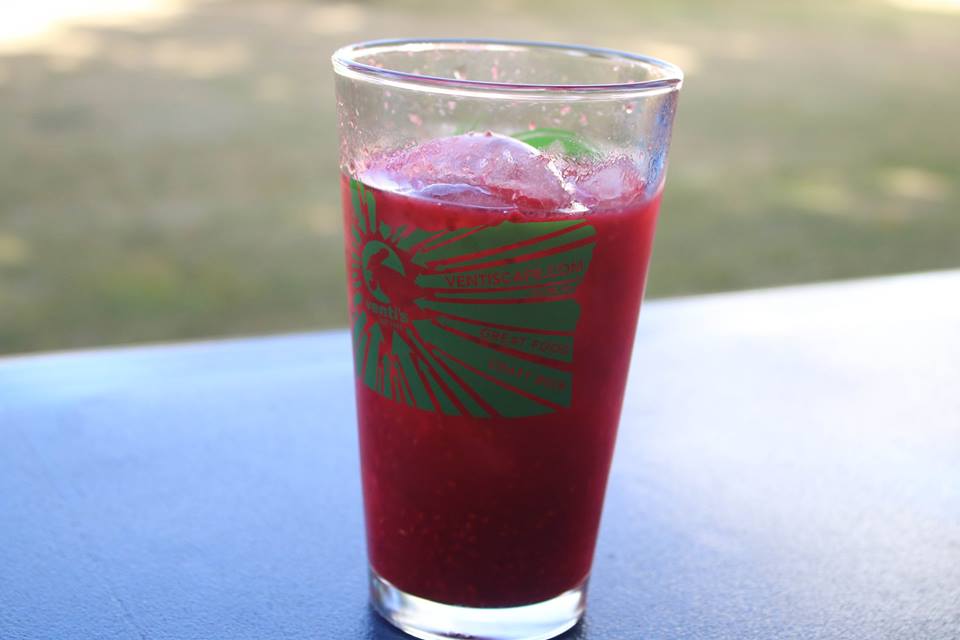 Fresh raspberries from their garden blended with ice, 7-Up and Peach Vodka. It was so good and refreshing and easy to drink too many of!
Logan LOVED the cows and chickens! In fact, if you saw my Instagram, Logan got to feed the cows! He LOVED it. He spent a lot of time feeding the cows and laughing. 🙂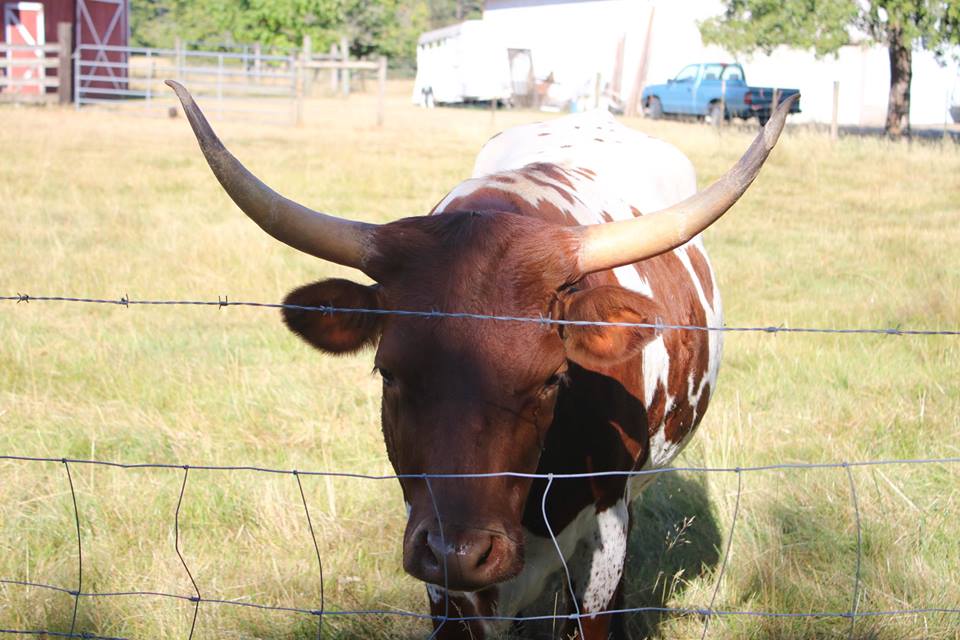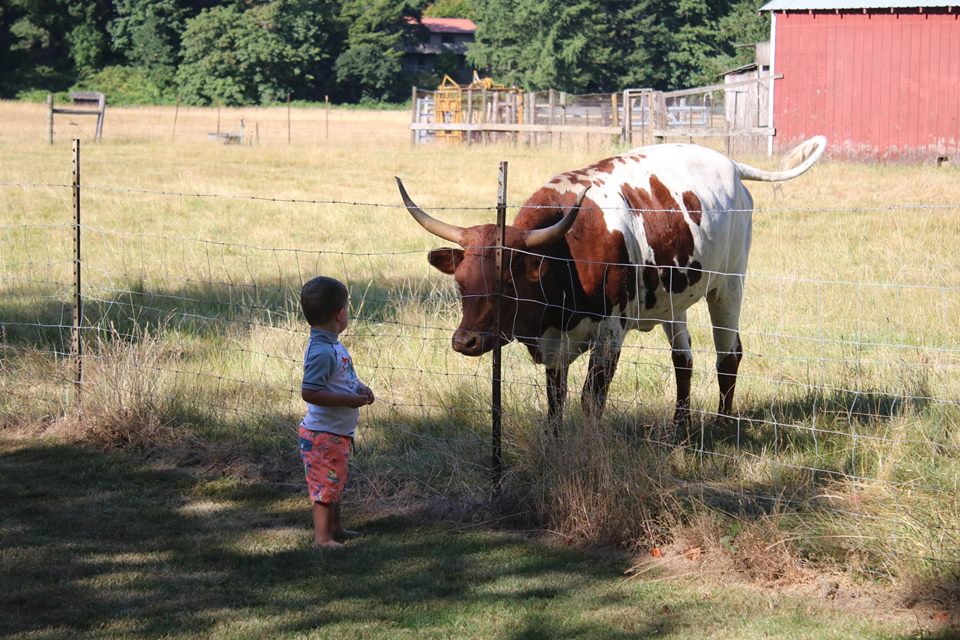 They set up the sprinkler for the kids. It was 95 degrees out and I thought Logan would love running through the sprinkler (I know I loved it as a kid) but he didn't seem to be too much of a fan. Maddie the dog loved the sprinkler, though!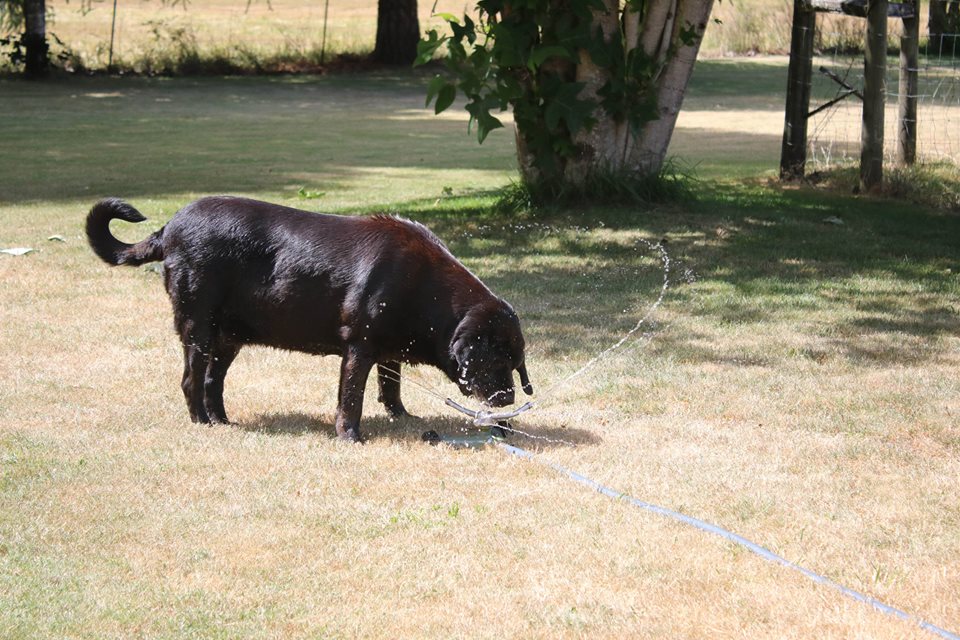 My uncle grilled up sausages, hot dogs and the best hamburgers you've ever had (they are very fresh and organic if you know what I mean…but we try not to think too hard about where they came from….!). It was a potluck and everyone brought something. I made my Greek Orzo Salad again. There was a pasta salad, coleslaw, potato salad and a fresh fruit salad with strawberries, blueberries and mangoes.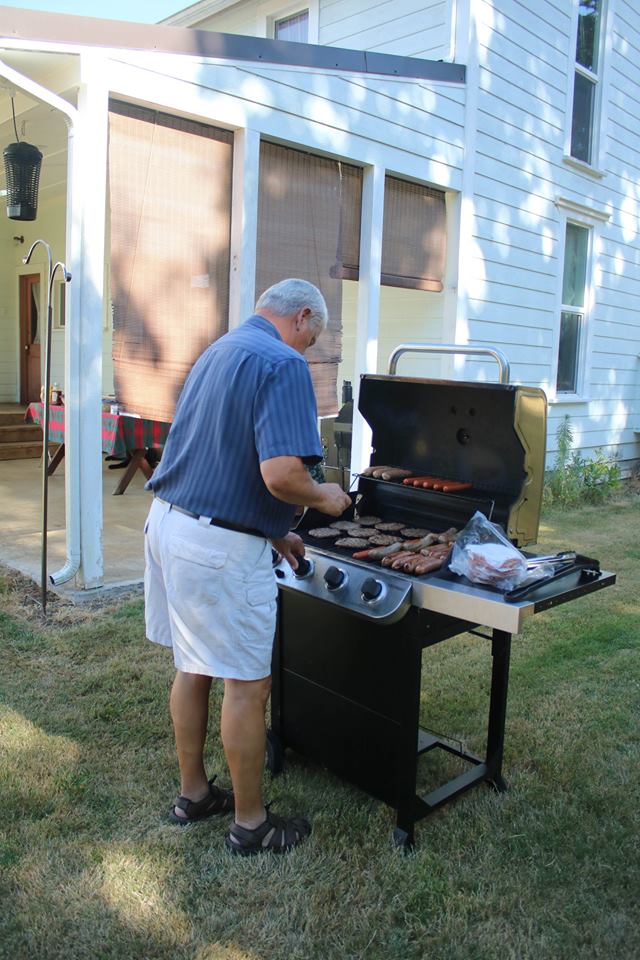 And of course birthday cake: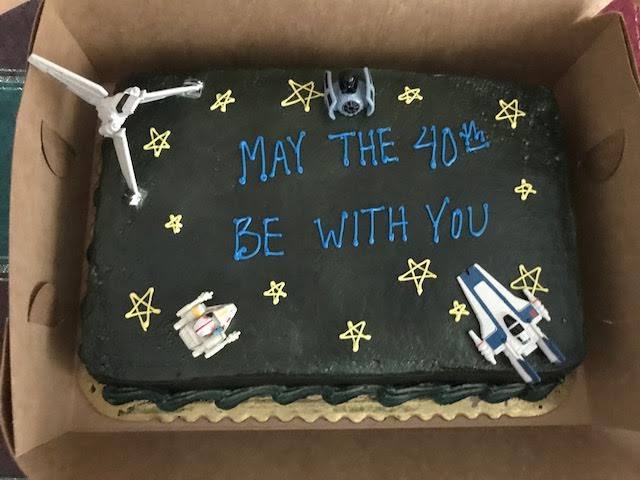 Logan LOVED the cake and ice cream, of course. And man he was SO filthy.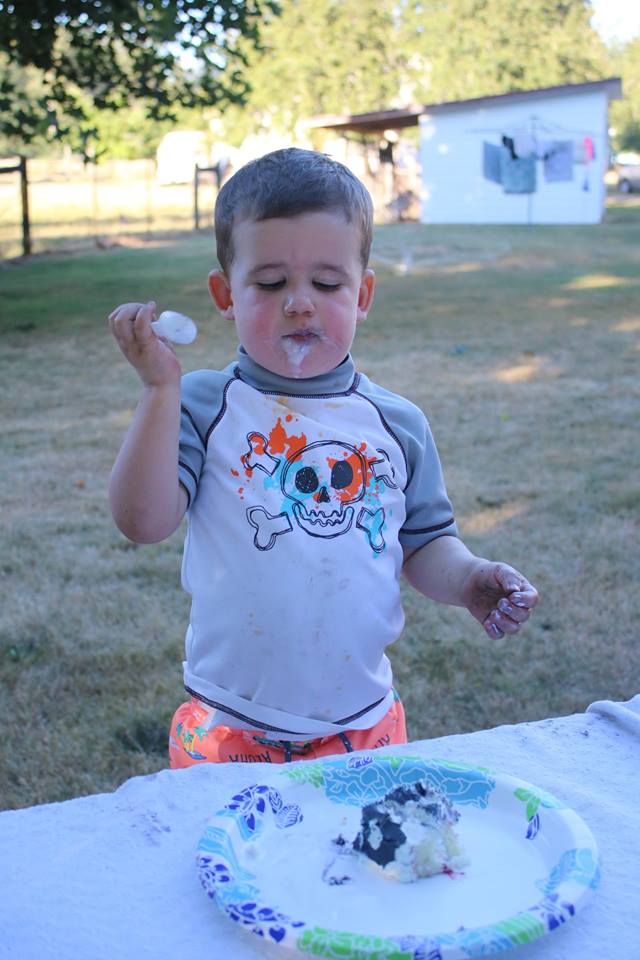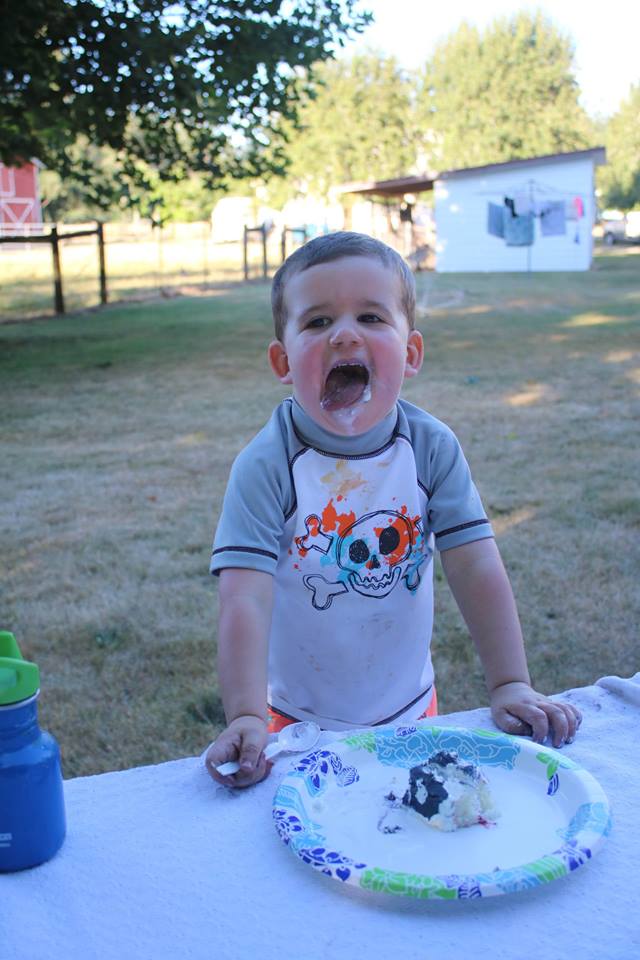 He was covered in dirt from running around barefoot, cake and ice cream, Otter Pops, and just summer. LOL I loved it. I loved seeing him running around playing with his cousins and having fun outside. Thankfully my aunt let us give him a quick bath in her amazing clawfoot tub (original) before we headed back to Portland.
It was such a good weekend and so much fun!