Last night was my first time trying the new, fancy gym on the way home from work. It worked out really–I was there, changed, and on a treadmill by 5:20.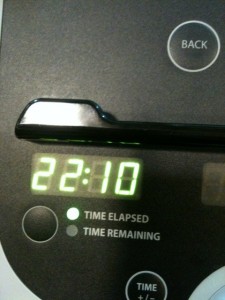 It was more crowded than the weekend, but I was still able to choose from a few different treadmills. I did my 1.5 mile jog (4.0-4.2 pace) in 22:10.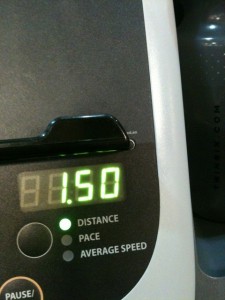 After the jog, I focused on weight lifting. Since I knew how to use most of the machines it was a lot faster.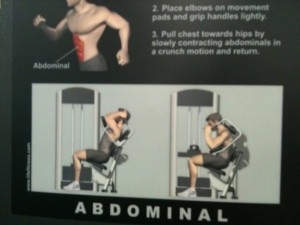 I don't know exactly why I was so sweaty during the workout because I don't think I worked out any harder than normal. It was strange.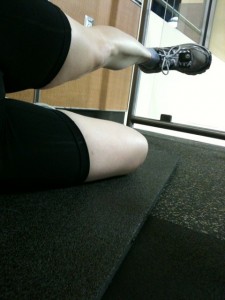 I mixed things up a little bit and worked in my Hip Strengthening exercise in between my weight lifting. Usually I save it for the end of the workout.
Gym Stats:
Time: 1:19

Calories Burned: 600

Activities: Treadmill, weights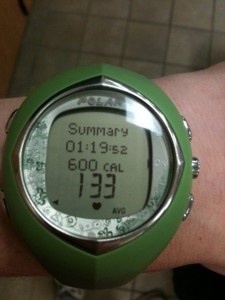 It was a good, sweaty workout. I hurried home to clean up before my DATE!
I have to say, I kinda like having a Date Night in the middle of the week. It breaks up the monotony of the work week. Michael and I tried to go to the Delta Cafe last week but the wait was too long. We figured a Tuesday night would be better.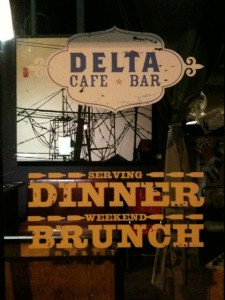 The wait wasn't much longer than 10 minutes this time, so that was good. We got seated. It was a packed restaurant. The decor was funky (typical Portland).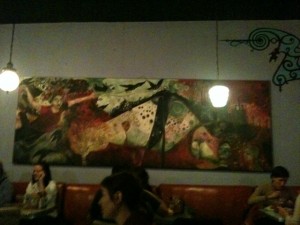 I ordered a Widmer Hefeweizen.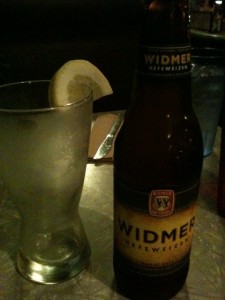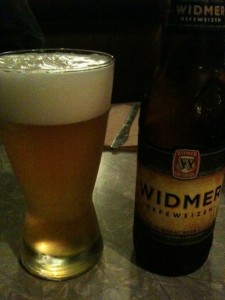 I had been craving fried chicken for about a week. Which was a super weird craving for me. I rarely crave fried food. So the decision of what to order was basically made before I walked in the door.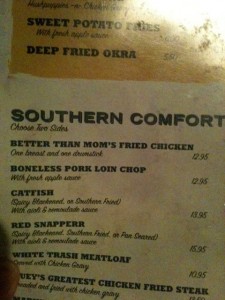 Everything on the menu sounded good. I could pick two side dishes to go with my chicken. I ordered the Mac n' Cheese and Coleslaw. Despite it being crazy packed and only one waiter, we got our food fairly quickly.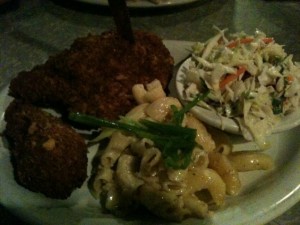 I loved the mac n' cheese. It was flavorful, gooey but it was also light too.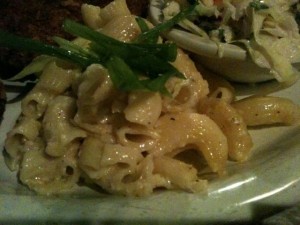 It didn't feel gluttonous. The coleslaw was also delicious. Creamy and not spicy like some that I've had.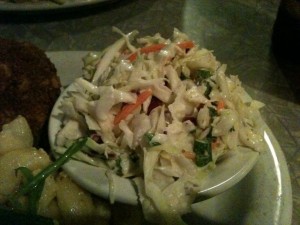 The fried chicken was just okay. After a week of cravings and build up, it wasn't quite what I'd imagined.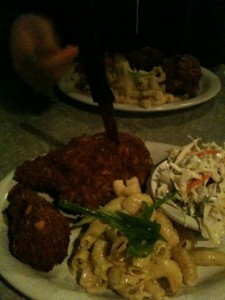 The chicken was a tad on the dry side. The good part was that it wasn't greasy at all.
Michael and I got into a debate about Food Remorse. I was talking about how after I satisfy my cravings I often regret eating the food. It's something I struggle with for sure. Michael reminded me that I work out so that I can eat things I love to eat. I have to be reminded sometimes that there's a reason I work out. 😉
Then we got into a debate about the new laws requiring restaurants to post calorie counts. I said I was VERY excited about it because it would make the eating-out experience so much more fun for me. It would take out the guessing game, the anxiety, the guilt. Michael disagrees and thinks it's un-American and just proves the viewpoint that as Americans we are NOT free, we don't have freedom like we think we do, and the government is Big Brother controlling everything we do.
I still feel like the nutritional information is a good thing. Even if it's government interfering, I want to have the information. It's true that knowledge is power. Despite the fact that I KNEW that fried chicken wasn't the healthiest thing I could have ordered on the menu, 90% of the time I do make good choices and I want those good choices in black and white. I want numbers.
QUESTION: Do you ever have food remorse? What's your take on the laws about restaurants posting nutritional information?