Over the weekend I got to escape the city and spend a mini-break in wine country with friends!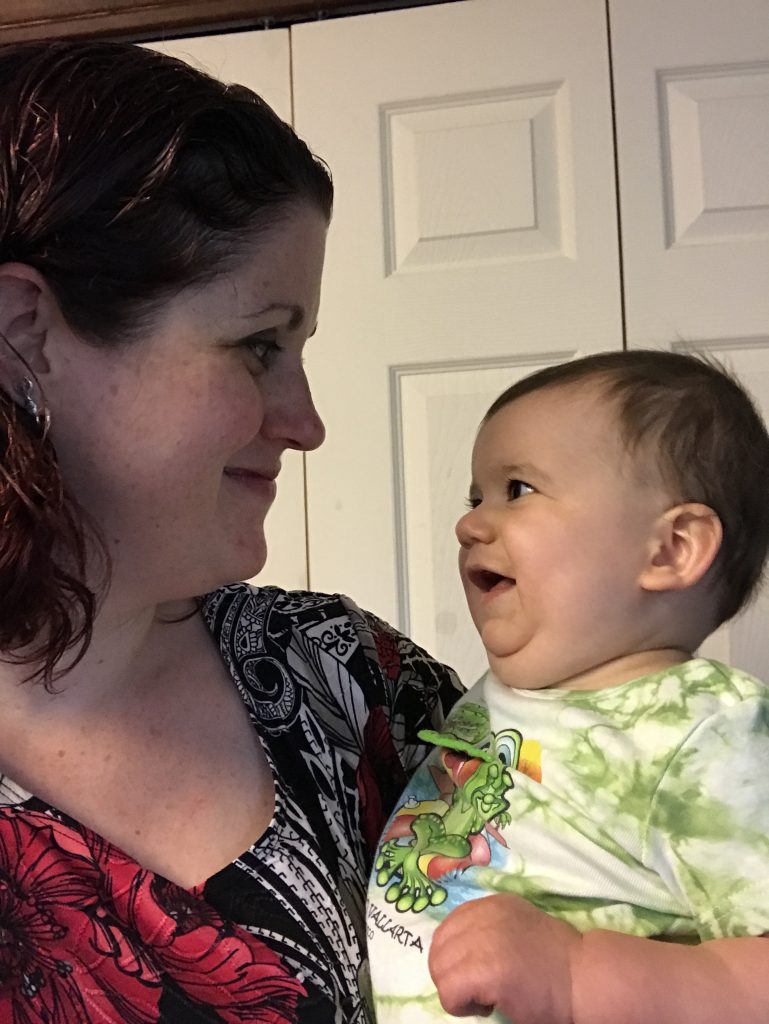 Michael stayed home with the baby and after the gym on Saturday I drove down to McMinnville for my cousin Anna's bachelorette party weekend. The group had gone down Friday night for a show, and then stayed in the house we rented for the weekend. A few of Anna's friends from the Peace Corp flew out from DC to celebrate with her! That was so awesome!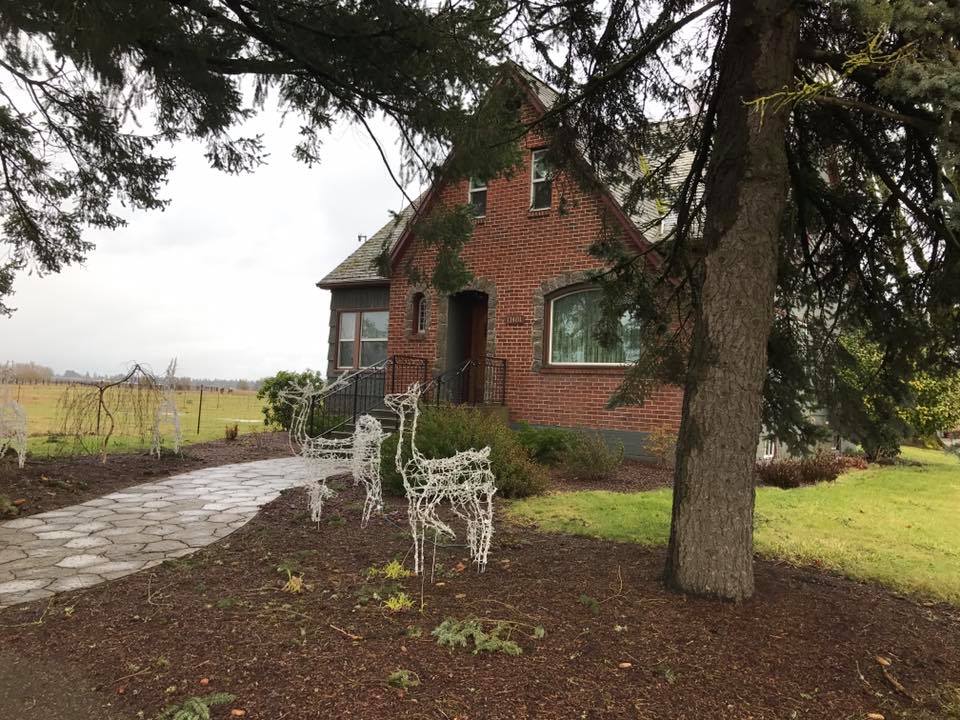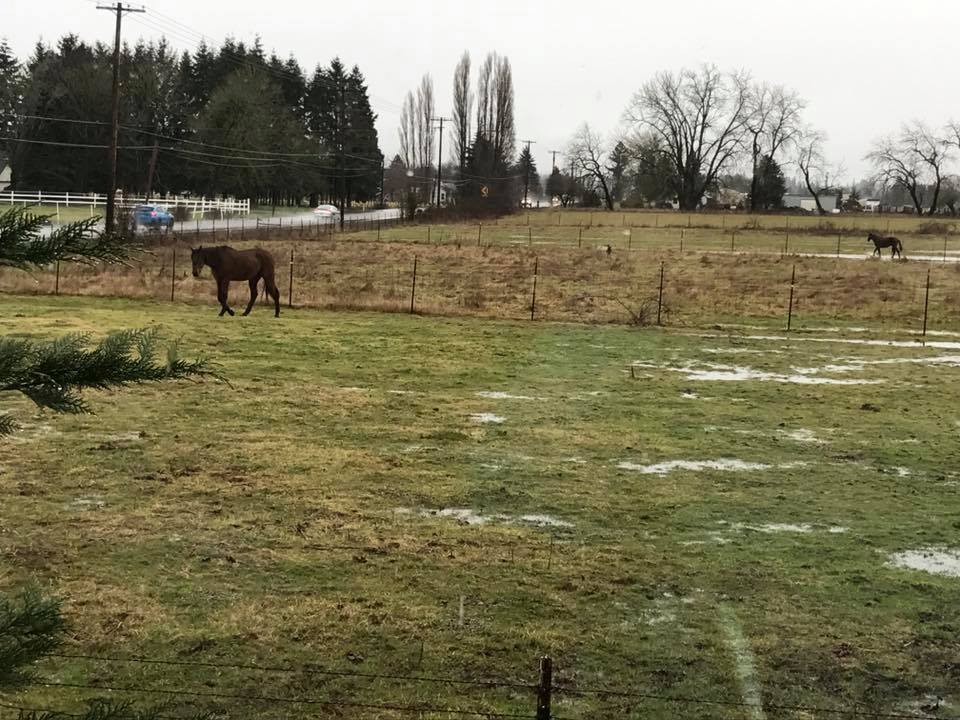 I got to the house a little after noon and they were all at the first winery only about 3 miles or so from the house we rented. I got in the house and did some decorating to surprise Anna later that night.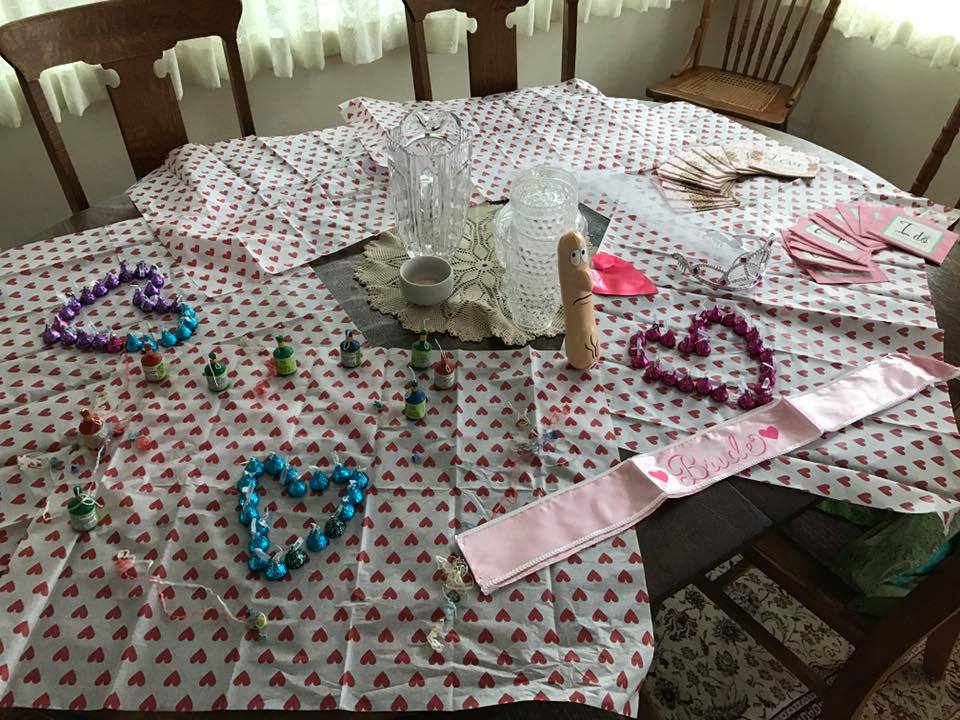 The house was so darling inside! I don't know how old it was but it was clearly an old farmhouse and it had three bedrooms upstairs, with a large bathroom, and one bedroom and bathroom downstairs. It was decorated in a traditional way.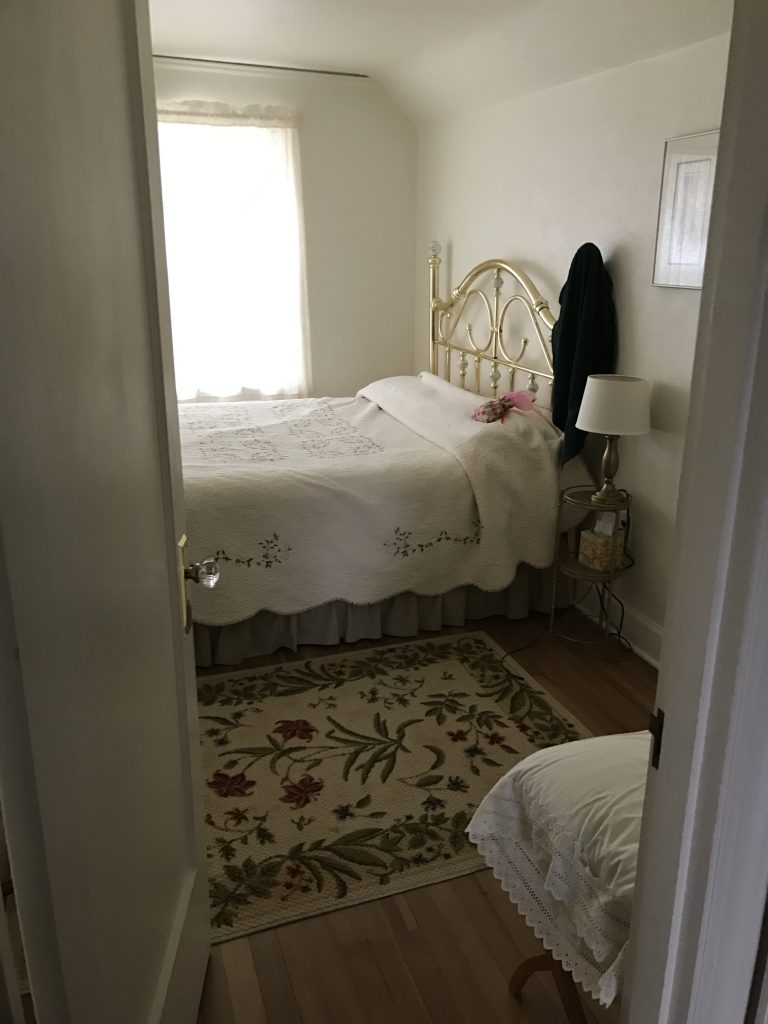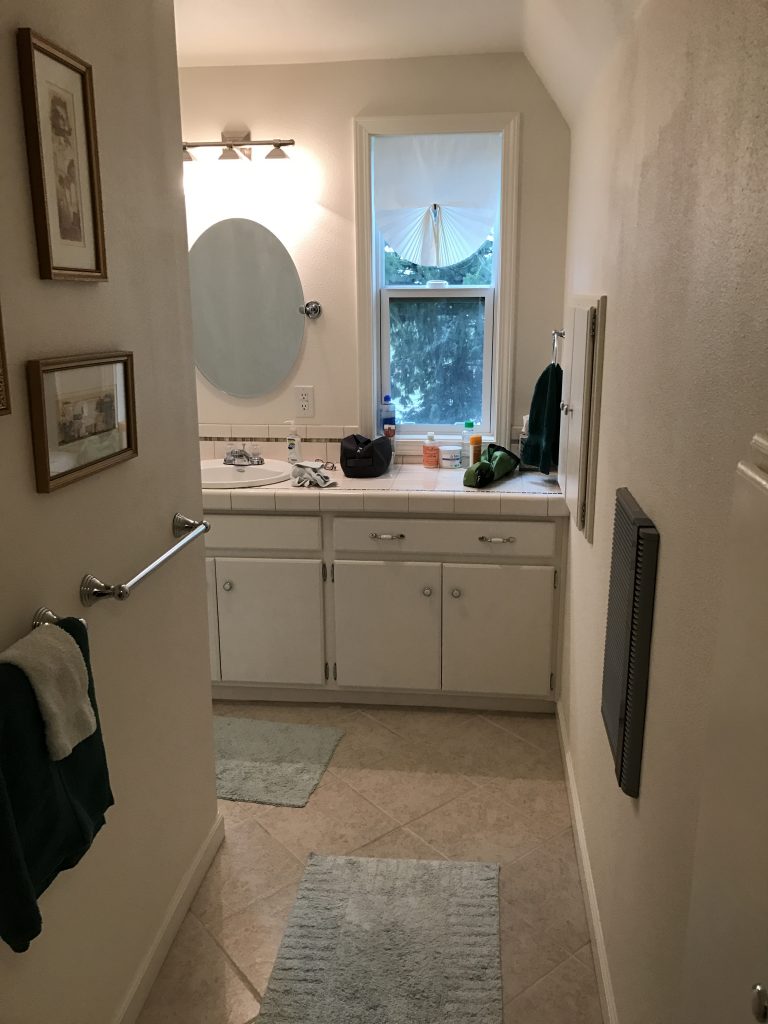 There were lots of cute built-in cabinets and drawers in the walls and there was even a working laundry chute!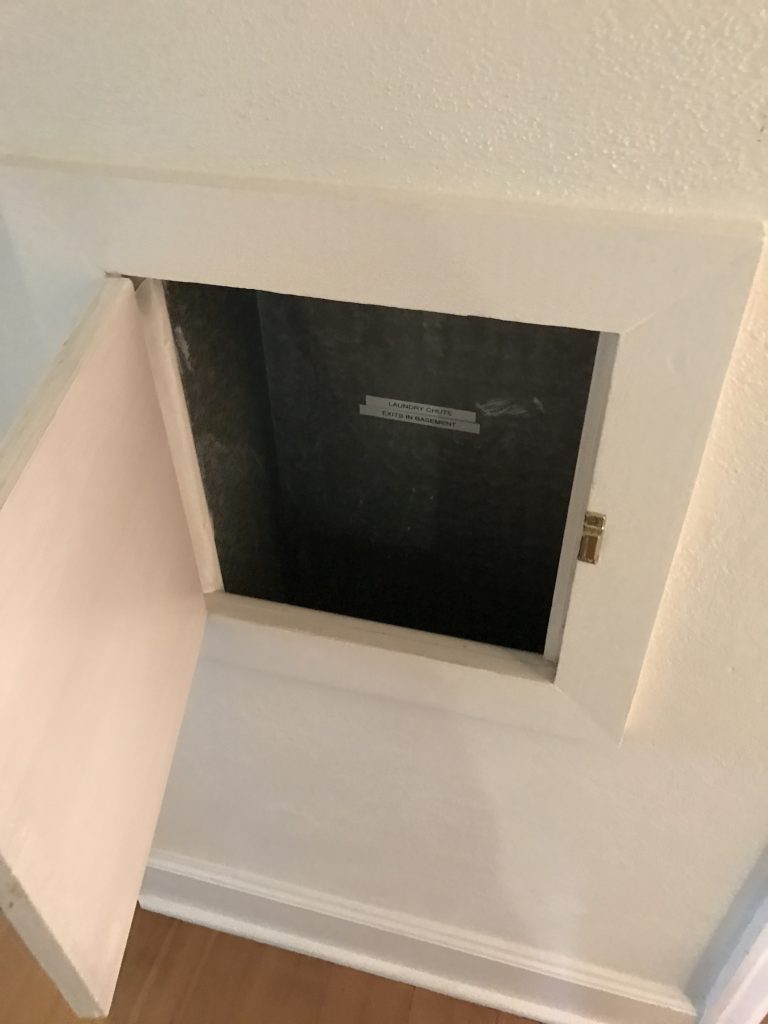 The house was so cute.
Then I met up with them at their second winery stop. They weren't a fan of of that winery so we all moved on to the next one: Brooks.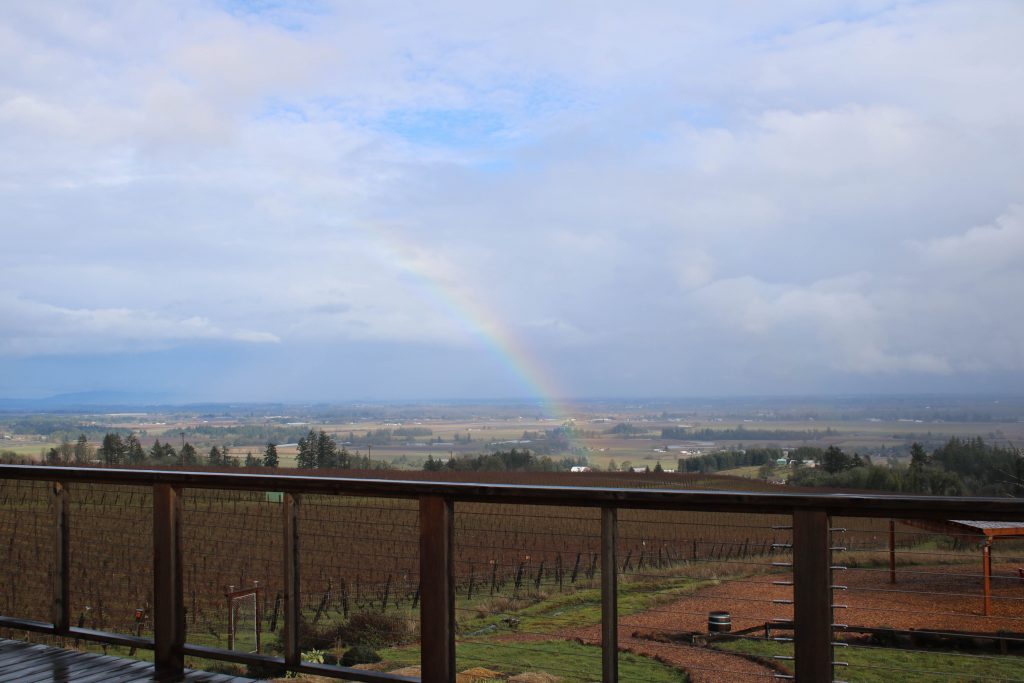 The tasting room was PACKED! But somehow we managed to snag a private back room. The girl helping us, I think her name was Allison, was super awesome and very generous and nice. It was cool that she let us use the private room. It had a huge, long table, it was quieter and private and we were able to eat our sandwiches, fruit, chips and cookies for lunch while we tasted the wines at Brooks.
Several of us split tastings. I shared the Pomona Flight (3 reds, 3 whites) with Erin. I loved the Pinot Blanc and ended up buying a bottle to bring home. There was an awesome wall behind us made of corks!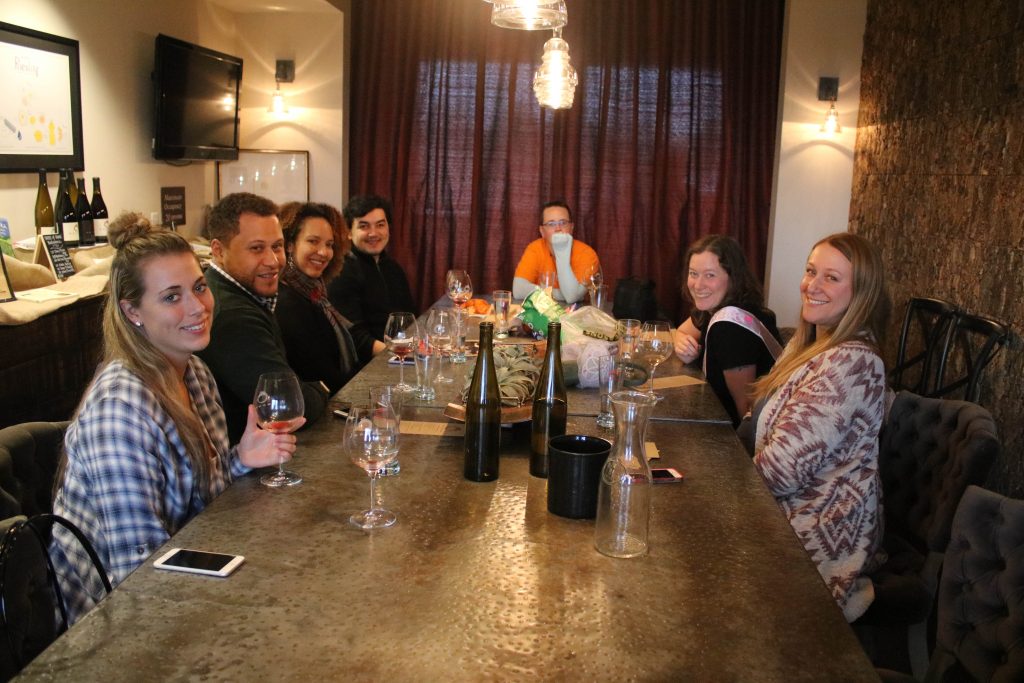 After our tasting and lunch we decided to buy a few bottles to drink there. Another big group was supposedly going to show up (and they had reserved the big room we were using) so Allison moved us outside and hooked us up with a bunch of blankets and turned on the heat lamps and we hung out outside with a bottle of Pinot Noir and a Rose to share amongst the group.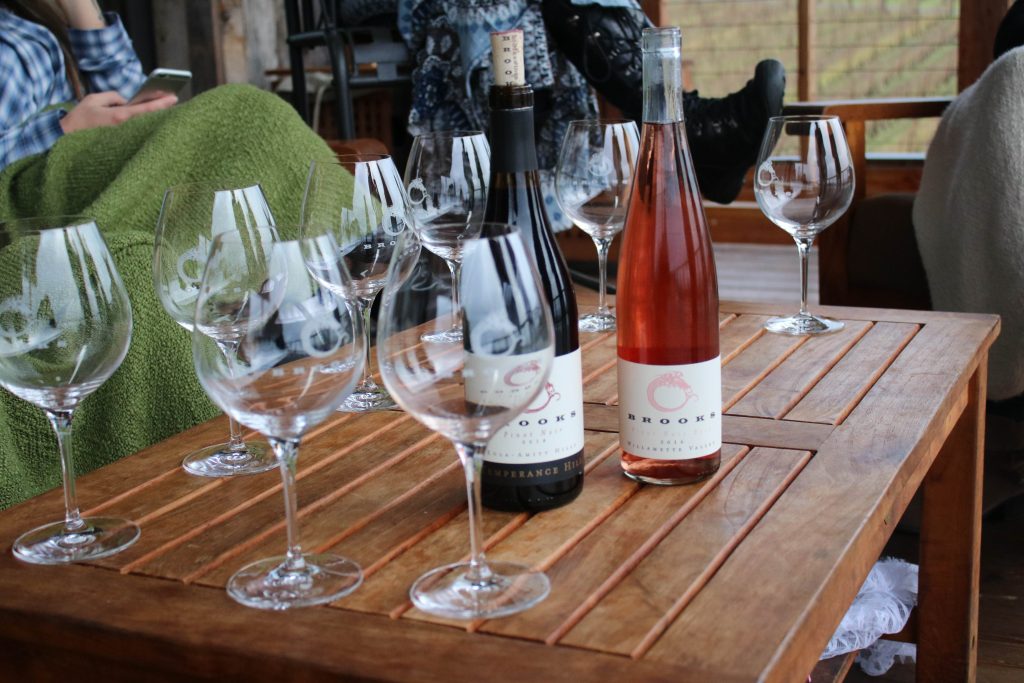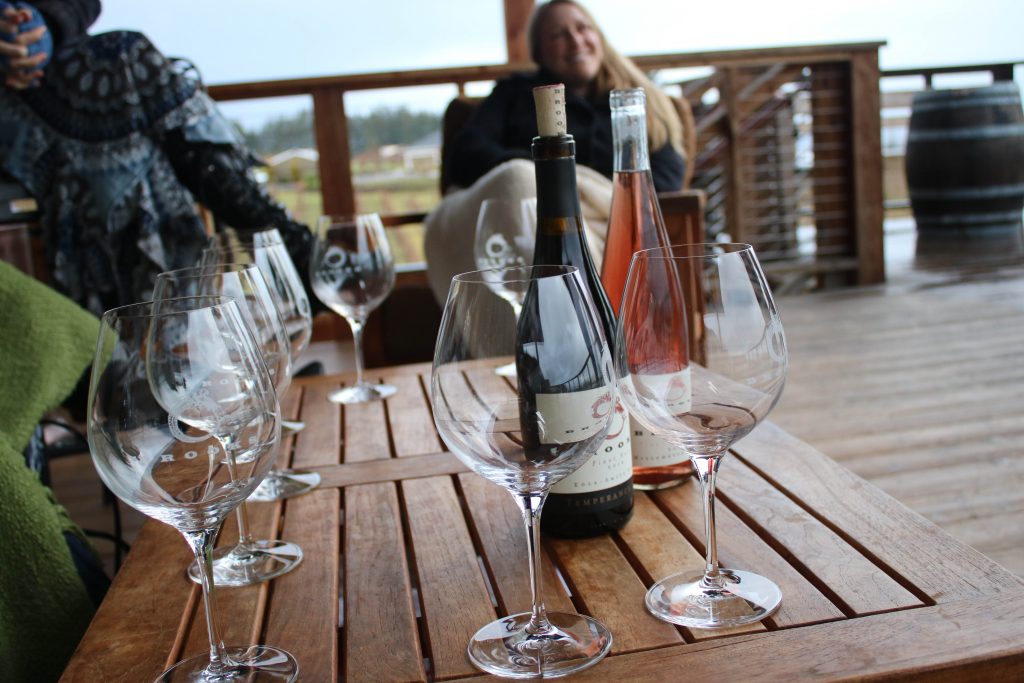 I had a glass of the rose, which I didn't love but it was okay. It had a sparkling wine quality to it.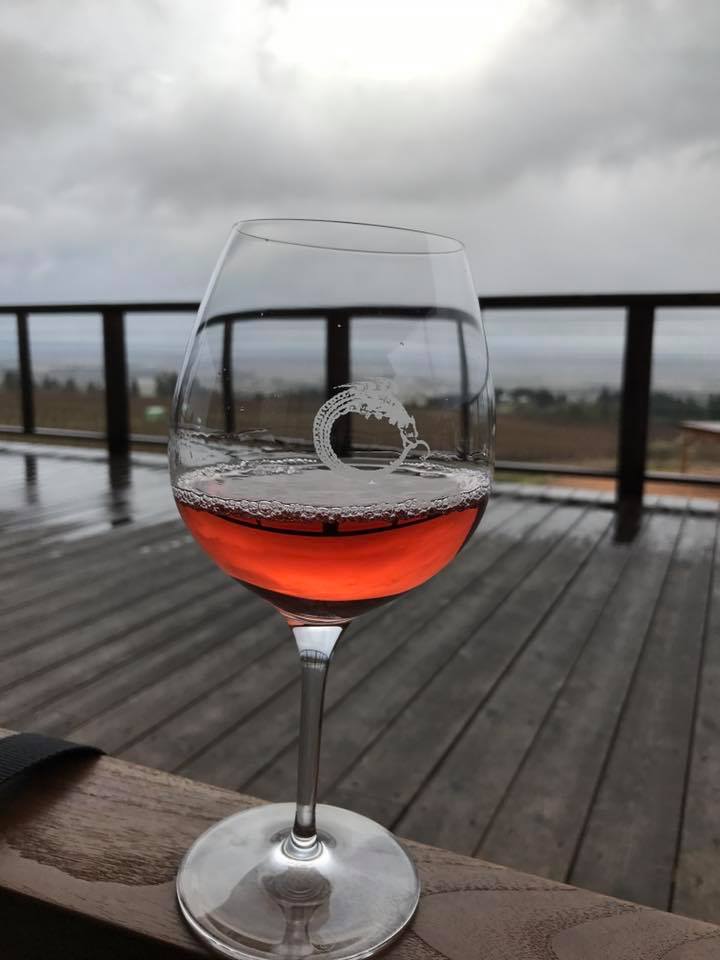 We hung out and enjoyed our wine and talked and celebrated!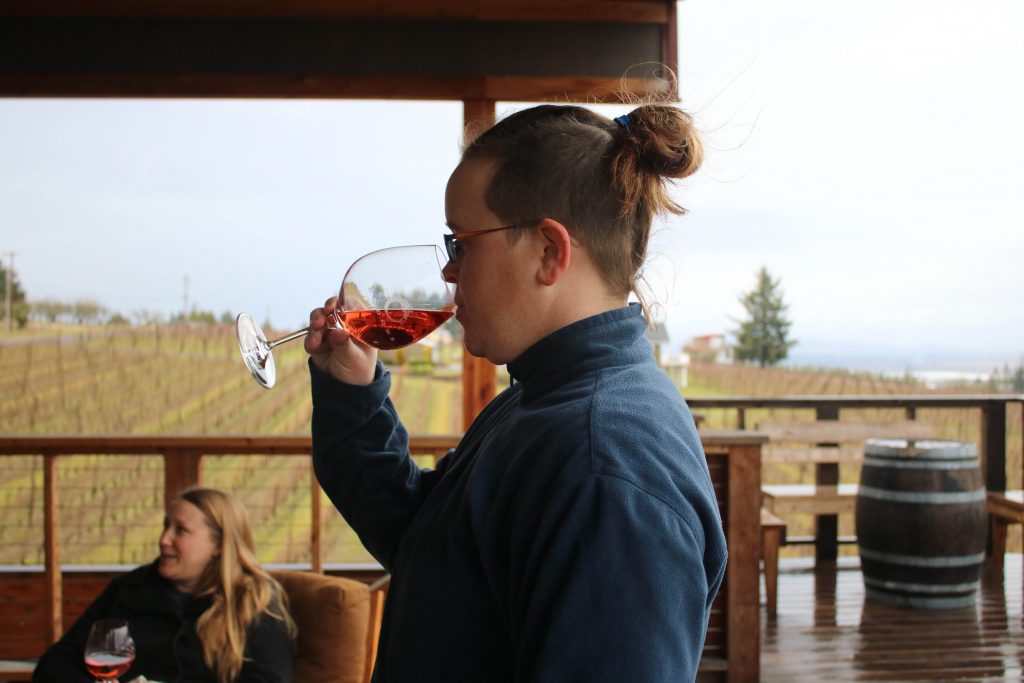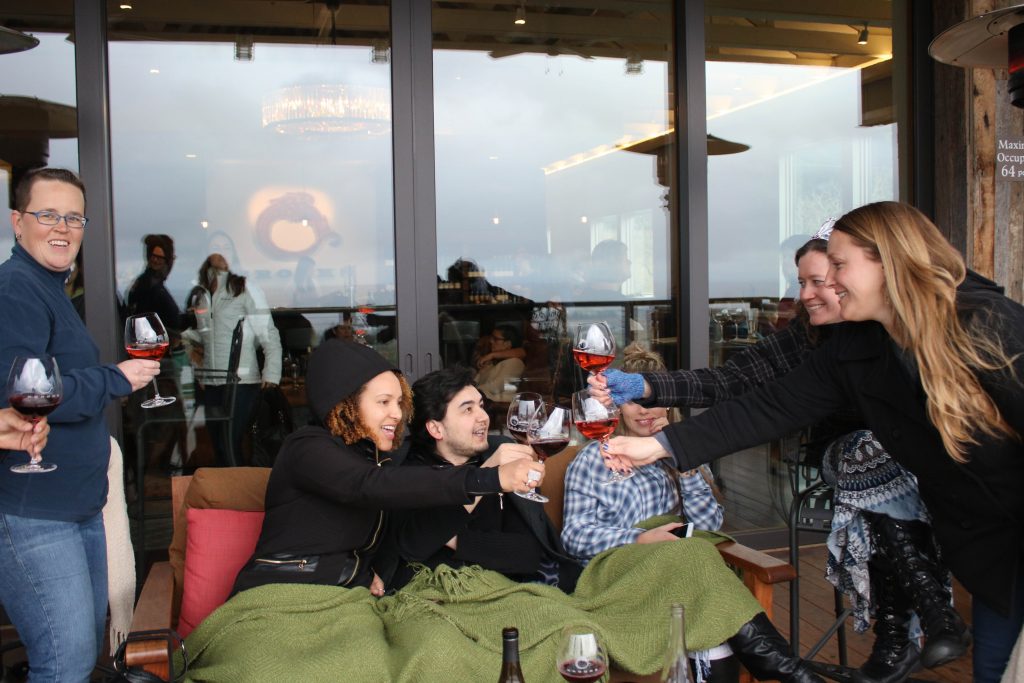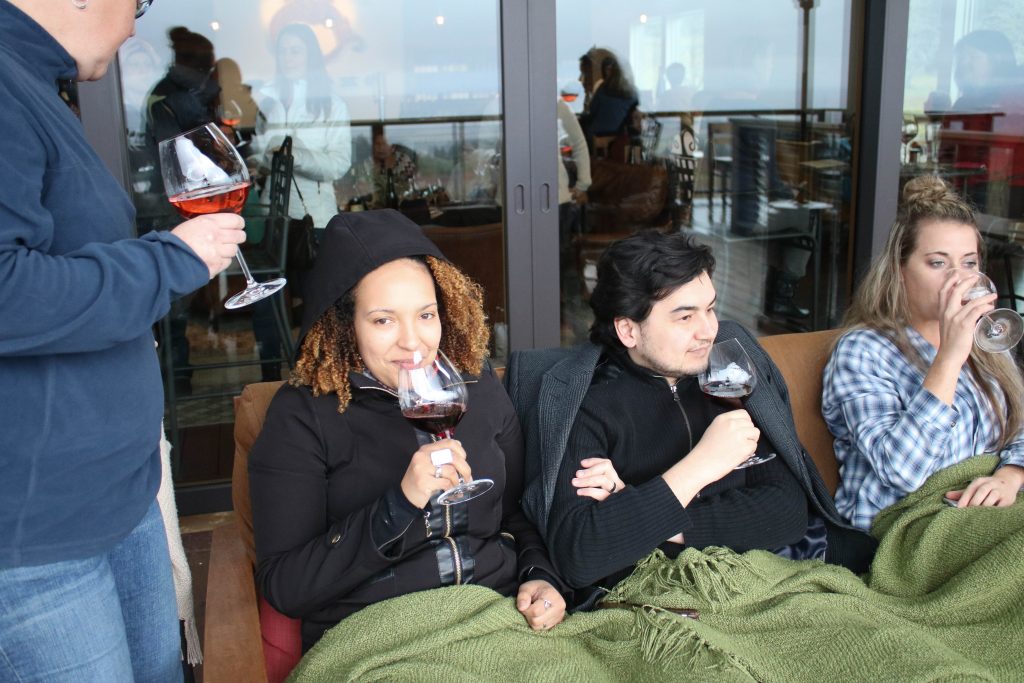 It was starting to get a little late and we wanted to make one more stop before calling it a day.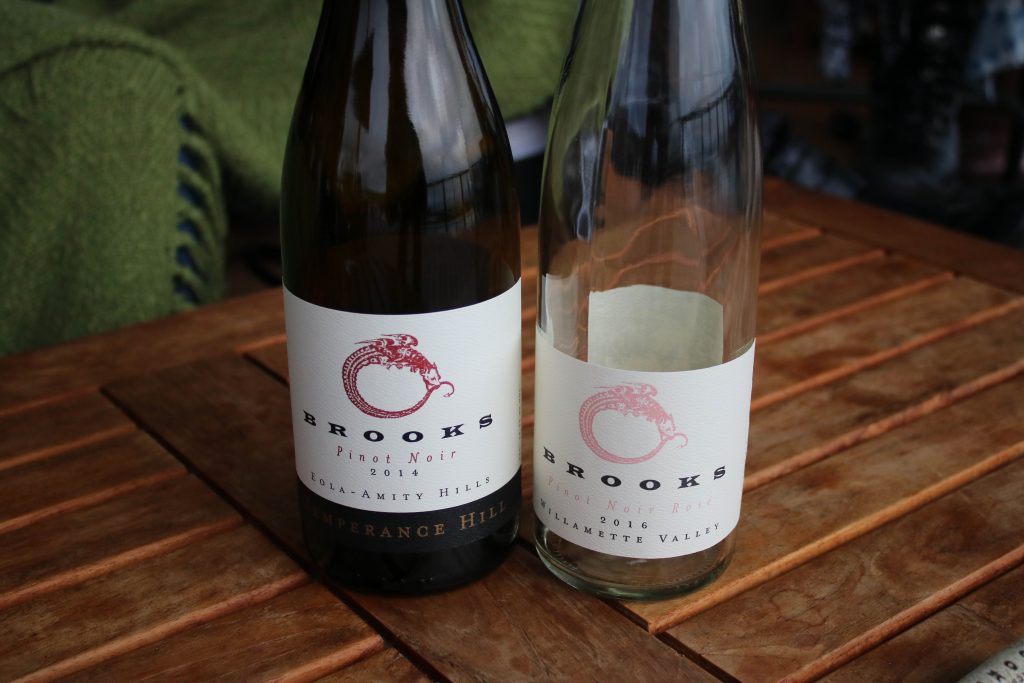 The last winery of the day was Keeler.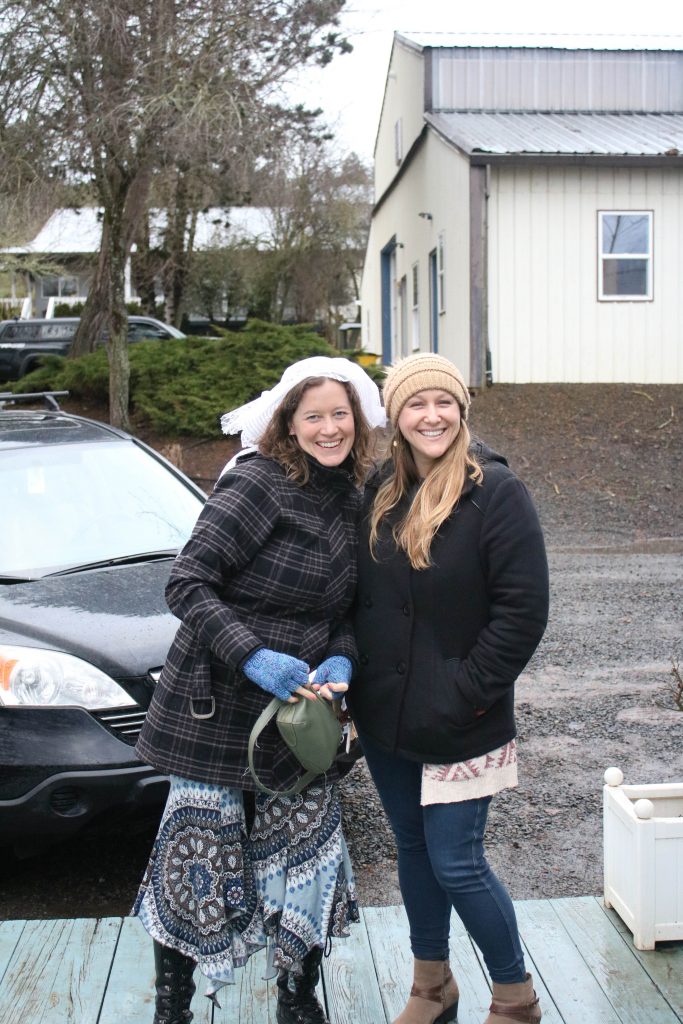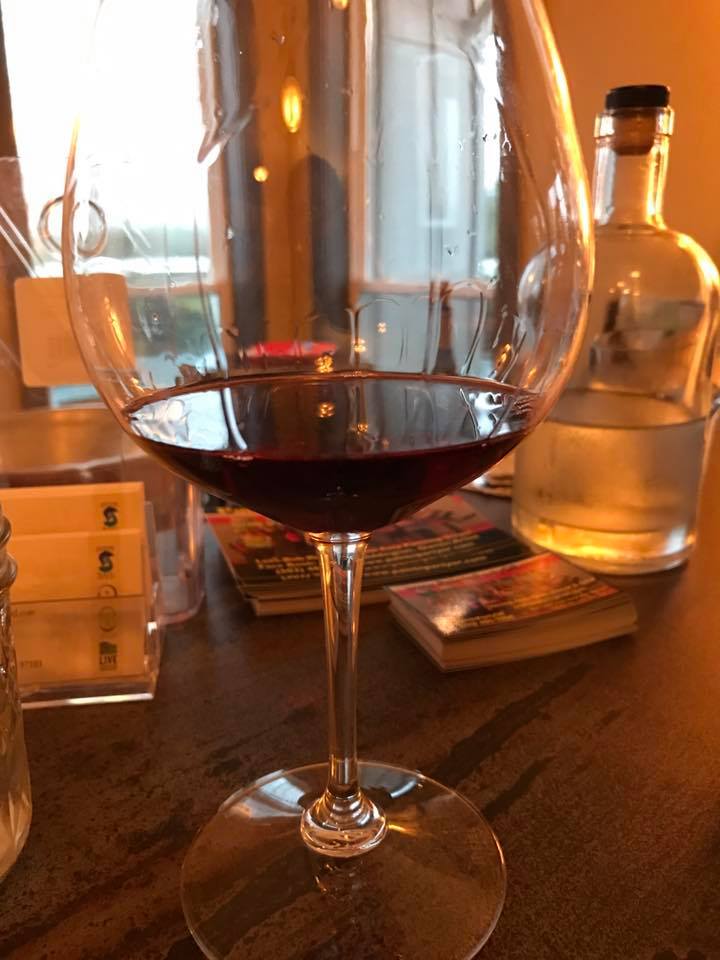 I was really glad we were able to hire Anna's sister to be our driver for the day! It meant no stress and everyone could just enjoy themselves. I'm also kind of glad I missed out on the first two wineries they went to because honestly I'm a lightweight and two tastings is enough for me. LOL
The group had some buy one tasting get one free cards for Keeler that they had picked up somewhere so we were lucky that we didn't have to really pay for tasting fees or share tastings at the last place.  The wines were pretty good. I didn't love them but I liked two of them a lot–I ended up buying a bottle of the Chardonnay (which is weird for me because I'm not usually a Chardonnay fan, but they did theirs in steel instead of oak and I tend to enjoy that flavor most) and Anna bought a bottle of the Pinot Noir Reserve, which was outstanding!
After the afternoon of wine tasting we went back to the house for the night. Anna loved the surprise decorations! 😀 We had dinner–homemade soup, bread and salad. Everything was so tasty!
Shawna made a delicious salad dressing that I'm going to make because it was so good:
From: http://www.myrecipes.com/recipe/champagne-shallot-vinaigrette
Ingredients
3 tablespoons Champagne vinegar
1 tablespoon finely chopped shallots
2 teaspoons honey
2 teaspoons Dijon mustard
1/2 teaspoon kosher salt
1/4 teaspoon freshly ground pepper
1/4 cup extra virgin olive oil
Instructions
Whisk together vinegar, shallots, honey, Dijon mustard, kosher salt, and freshly ground pepper in a small bowl. Gradually whisk in olive oil until blended.
http://www.110pounds.com/?p=51666
After dinner we all got comfortable and then settled in for a few hours of card games, some chocolate cake for dessert and then bed! In the morning we enjoyed a delicious breakfast together and then packed everything up.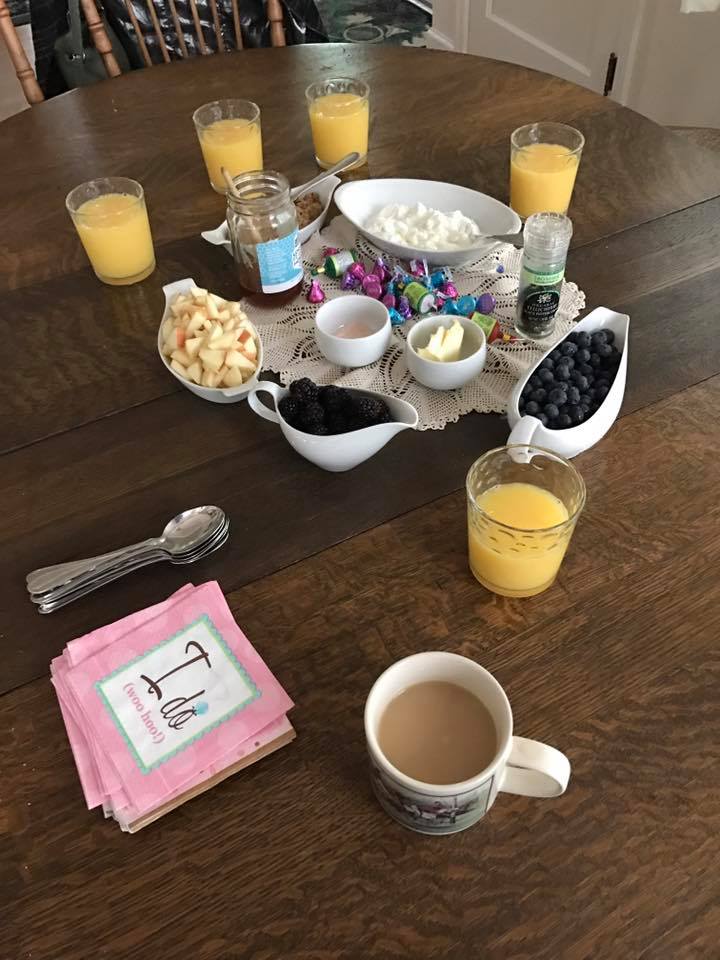 I was home by lunch time to snuggle my baby, then off to the pool for me! It was a weekend of indulging but it was fun and I don't do that often so it was a fun little splurge.
It was so much fun! I got away, made some new friends, got to try some new wines and see a part of Oregon I haven't really explored much. In two short weeks Anna will be saying "I Do"!