10 years ago Michael and I went on our very first date to a local Greek restaurant (that is no longer around) and had an amazing time. It was the start of a beautiful relationship! Of course we've had ups and downs. We tend to butt heads a bit– he's an Aries and I'm a Capricorn–and we are both stubborn. But we work. I'm the planner, the organizer, Michael is the guy with good ideas. 🙂
Looking through old photos I see how much stuff we used to do–and how YOUNG AND SKINNY we looked. LOL
We've had so many adventures together. We've been to California, Nevada, Arizona, Texas, Washington, and Hawaii together. We love road trips and have had some really great ones! We've been to a bunch of concerts (the photo below is Soundgarden and Queens of the Stone Age). We biked together. We ran together.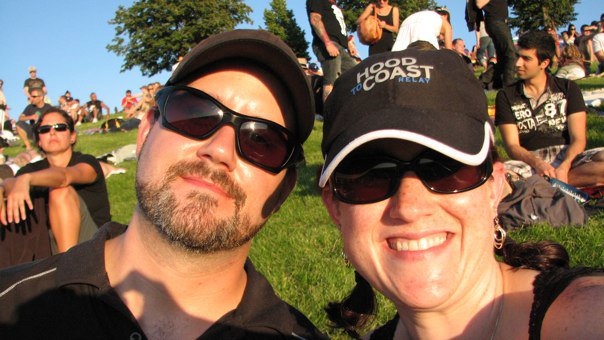 We love doing the same things–hiking, snowshoeing, exploring, camping…we both love the beach and the mountains and the big cities. Our favorite place is VEGAS. Michael is a great poker player–somehow I am usually pretty lucky at roulette.
Our favorite show is Top Chef. We're both foodies and like trying new things. We don't like the same music, but have found some common ground to make the peace. 😉
And we have an adorable son: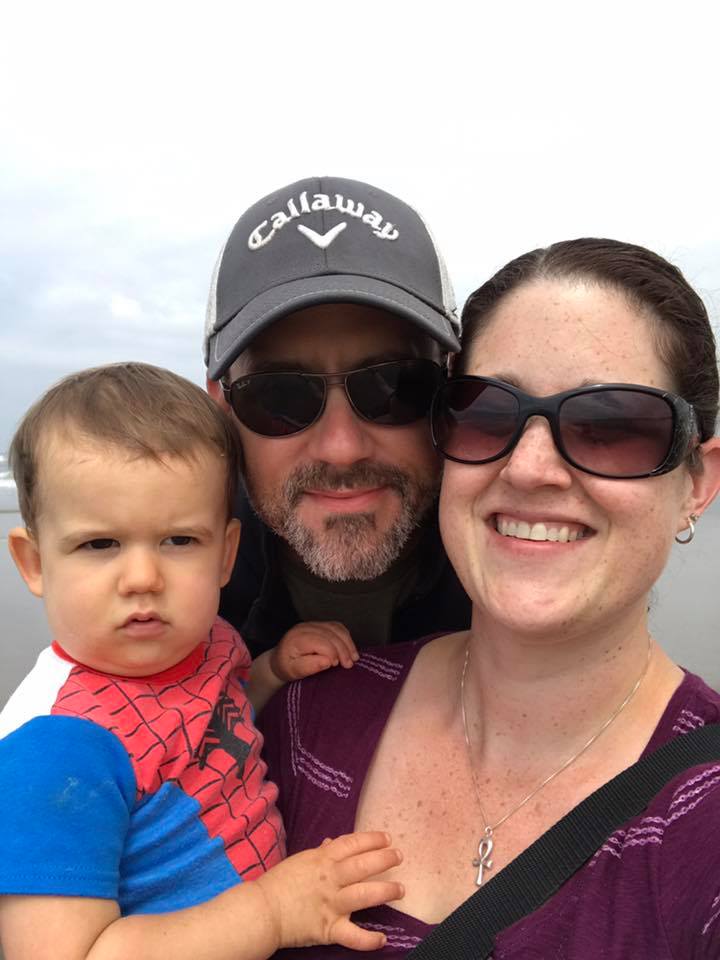 Anniversary – Mystery Road Trip!
What I love most about Michael is his confidence and stability. He's "the rock" and I'm often the emotional mess. But I love his strength and he's a good partner.
How has it already been 10 years? We'll be celebrating our 4 year wedding anniversary this September. In a lot of ways it feels like we've always been together and someways it feels like it has flown by. I am so excited to share my future with Michael and Logan. We're both excited to show Logan all the things we love! Hiking, biking, snowshoeing and traveling!
To kind of mark the occasion, we went out to dinner to Portland City Grill to celebrate 10 years! (I wish I could remember which anniversary we celebrated there–maybe the first or second one??) It's such a cool, romantic venue and perfect for celebrating something.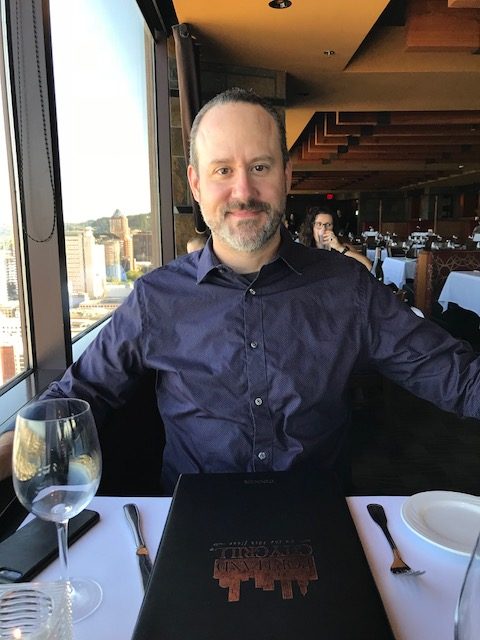 It was a hot, hot day but we got dressed up and we went to dinner early. Michael's mom and stepdad babysat for us and it was a nice treat to go somewhere fancy. It was really nice that they put us at the window, too! I don't think I've ever had a window seat there before.
Portland City Grill is on the 30th floor of "Big Pink" in downtown. The views are stunning!
They brought out freshly baked bread and slightly salted butter that was to die for. I got a glass of Malbec.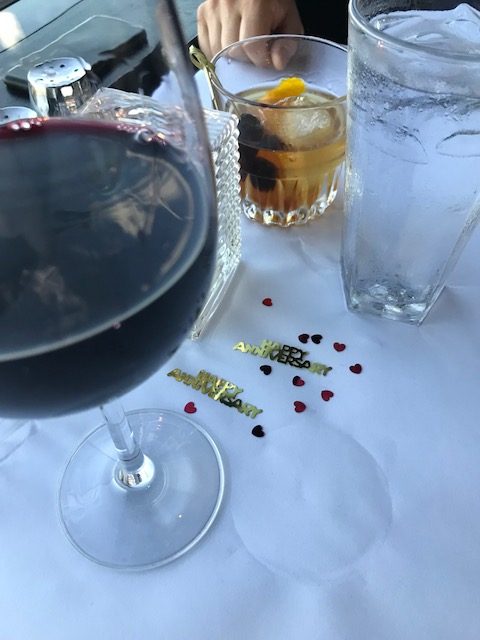 There were some "happy anniversary" decorations on the table, which was a nice touch. We started with the crab cakes appetizer. It was really tasty but VERY rich.
For the entree, I got the filet mignon with buttermilk mashed potatoes and the green beans (they were sauteed in some kind of lemon butter sauce that was really delicious and tangy). Michael got the waygu steak with baked potato.
Dinner was absolutely perfect! It was so so good. (I was also very very tempted to "add to" my meal some dungeness crab but decided against it. Which was probably good because even though my steak was the smallest size option (7 ounces I think), it was still a lot of food!
They also brought us a small complimentary dessert for us to share. Thank goodness we didn't order a dessert to share because we were stuffed! This was the perfect size and the perfect end to a great meal. It was a chocolate mousse on top of a chocolate and hazelnut crust with chocolate on top. It was good and not too rich.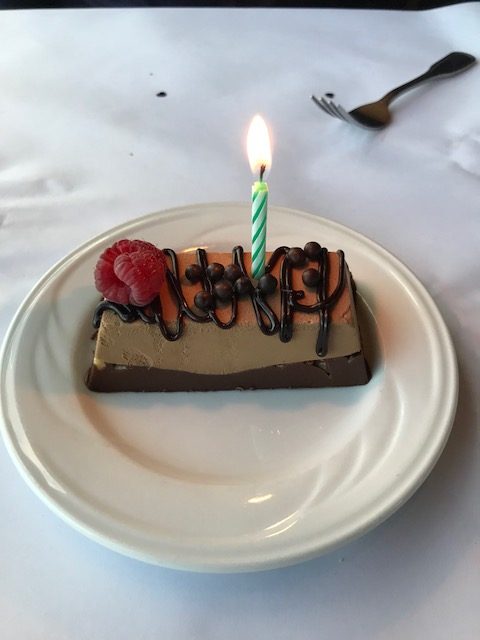 It was a really nice evening out. <3