I wanted to share a few things I've discovered lately and become obsessed with. Not a sponsored post, just sharing some of my new obsessions. 🙂 Here goes:
Pumpernickel
No idea where this craving came from. I can't say I've ever been a huge fan of pumpernickel bread. But I recently saw these babies at Trader Joe's and had to try them: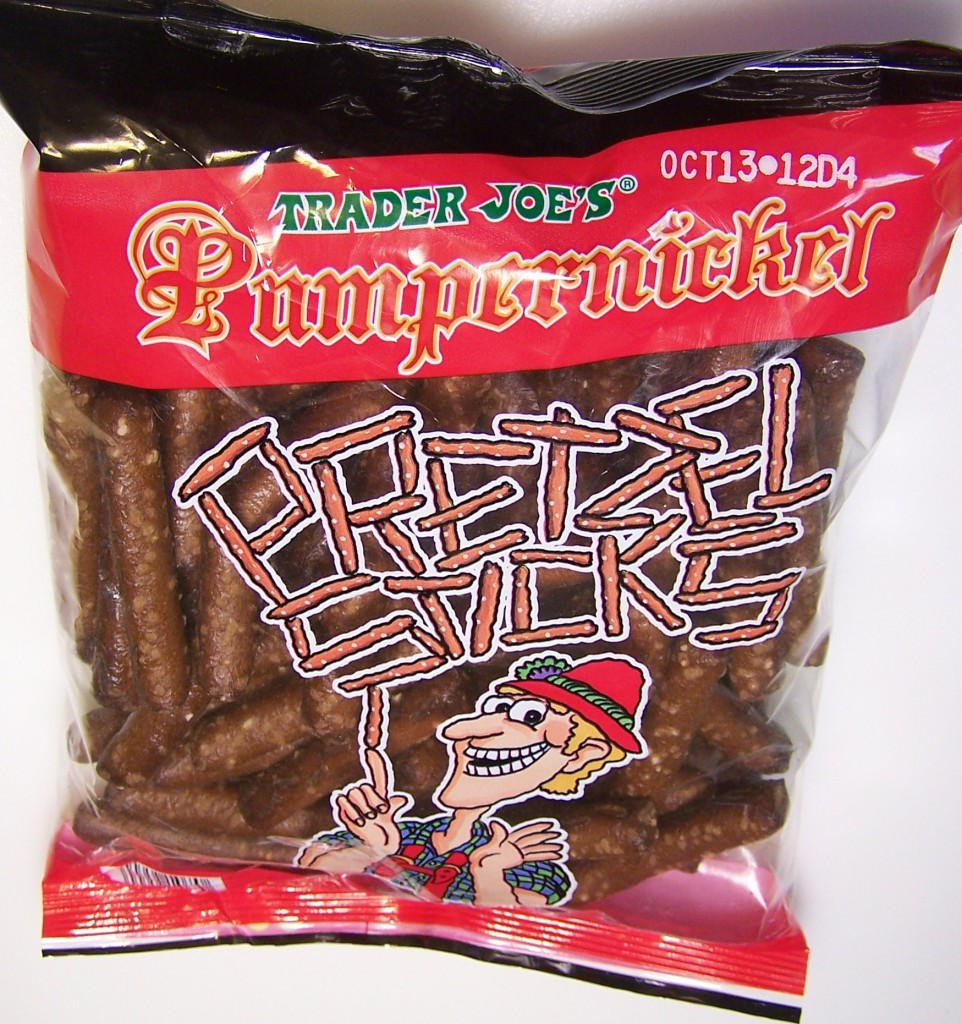 They are seriously delicious! I've been eating them like crazy when I'm craving something salty and crunchy. It's only 110 calories a serving and I don't eat too many of them in one sitting–maybe because the flavor is pretty strong? Definitely give them a try. They are so good!
Kashi Go Lean
I stopped eating cereal for a long time. I've written about it before — basically, cereal feels like an empty waste of a LOT of calories and I never feel full or satisfied. Well that is still mostly true but sometimes (like on weekends) I want a lighter breakfast before I go to the gym and I've been trying out some different cereals. I liked the Trader Joe's Fruit & Nut high fiber medley cereal. But this one is my new favorite: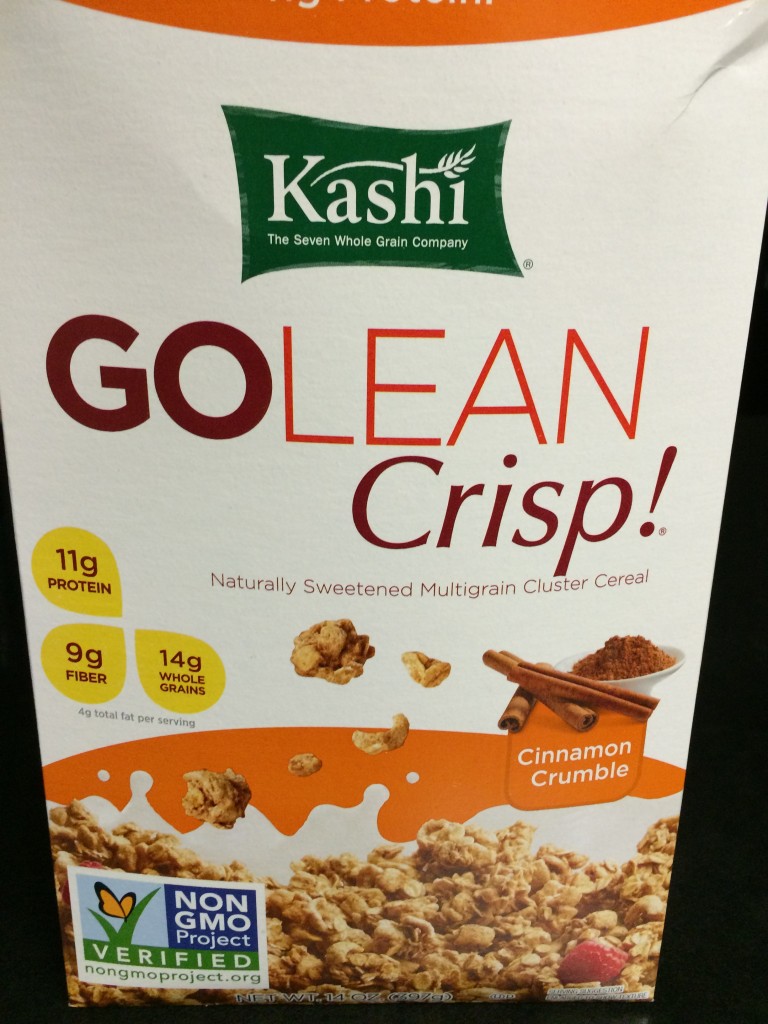 I love the protein and fiber count! And it's absolutely heavenly tasting! Love this cereal!
Guilty Pleasure
Oh my goodness! These were 100% an impulse purchase at Trader Joe's and they are addicting and SO tasty! The little balls of caramel and butterscotch have the perfect amount of sea salt and then covered in chocolate. Seriously addicting. I don't recommend buying these things unless you have will power because once you start eating them it's hard to stop!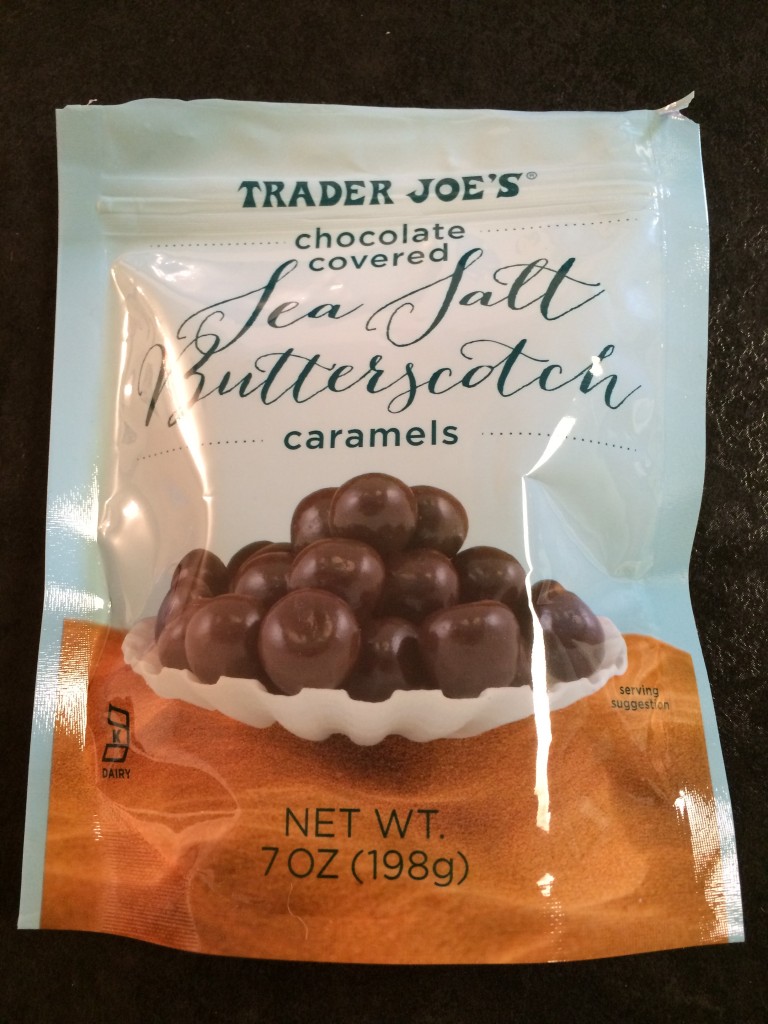 11 balls are 200 calories.
Apple Sticks
There is really nothing nutritional about these snacks (that I bought on a whim) but they sure are tasty and a good snack. 140 calories for a serving. The apple cinnamon flavor is amazing and it would be way too easy to just eat the whole bag….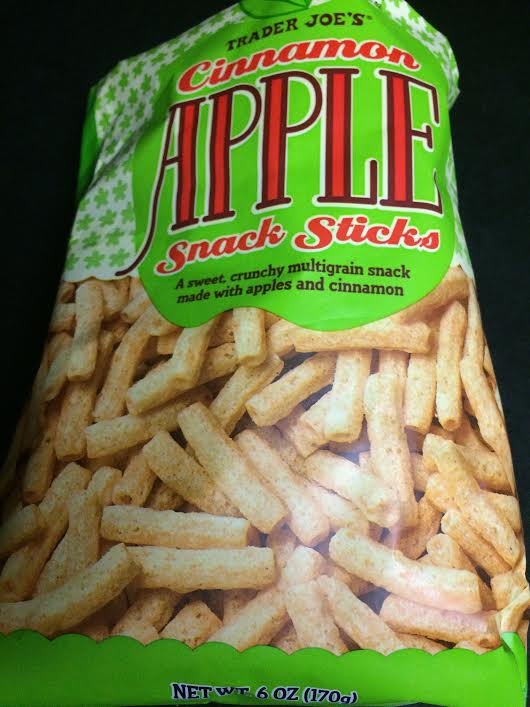 Chobani Flip
I love these things! They are so good! I don't eat them often and considered it a treat when I do get them at the store simply because the calories are just too high for a snack. This one is 240 calories. That's pretty high. I usually end up having these as a dessert instead of a snack. But it's a nice treat and a nice change from the plain Greek Yogurt I usually eat.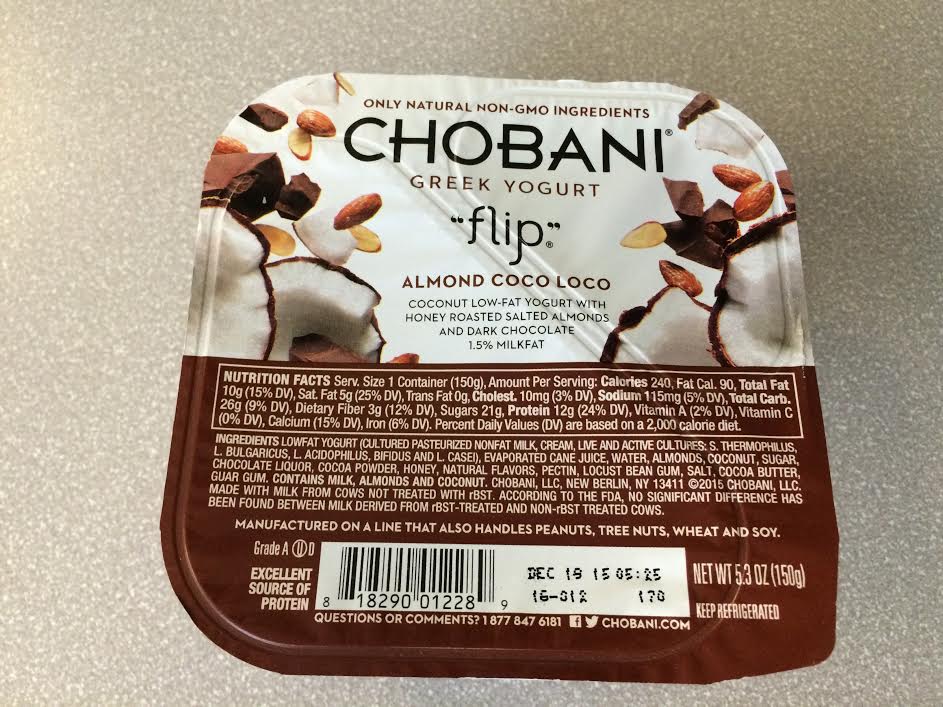 Your turn. Have you discovered anything amazing lately? Clue me in!