On Sunday we had a leisurely breakfast of eggs, bacon, sourdough toast with avocado and strawberries.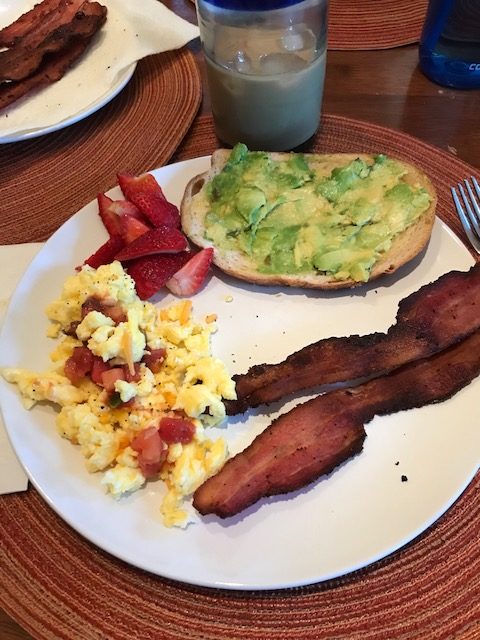 I had a very large iced coffee and sat on the deck.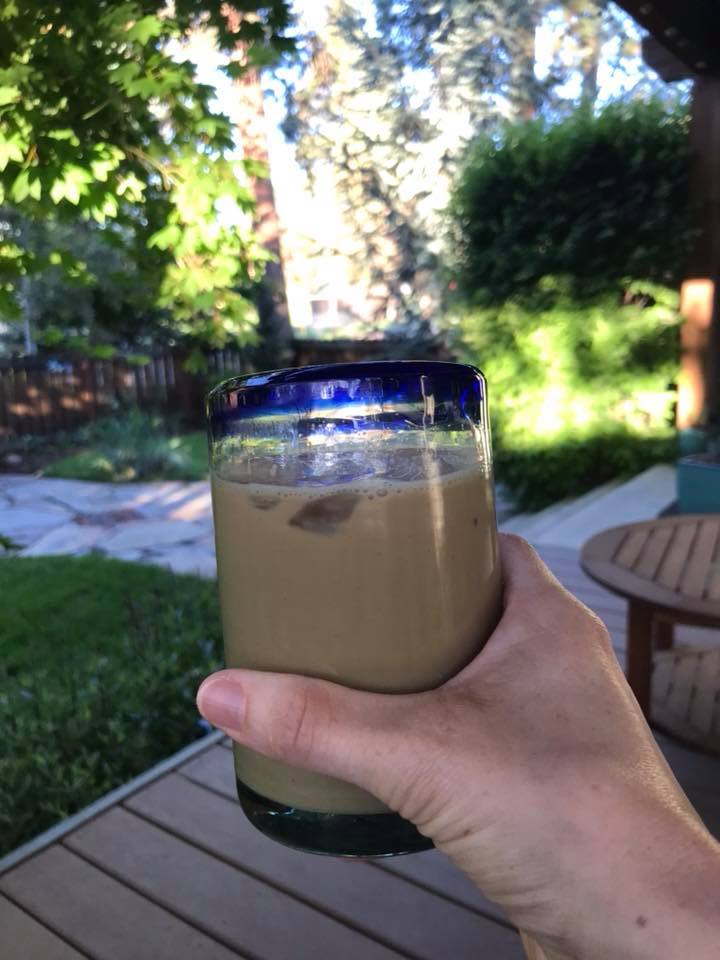 After breakfast Michael and my dad took Logan to the park nearby (and my dad tried to teach Logan how to play golf with his very first set of "clubs"). I went for a run.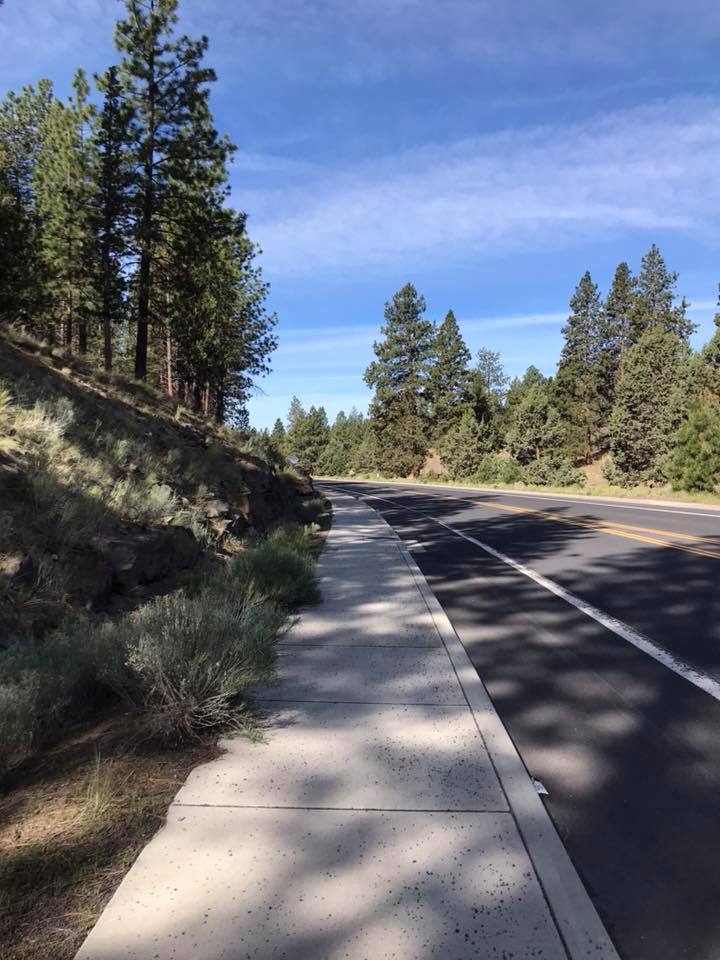 My hamstrings were pretty sore from Friday's weight session (STILL) so I wasn't even sure if I could run but I did ok. It was another gorgeous day in Bend. I jogged through the neighborhood and then took Galveston to Skyliner. It was a quiet road. I found the West Bend Trail next to the road and took that instead.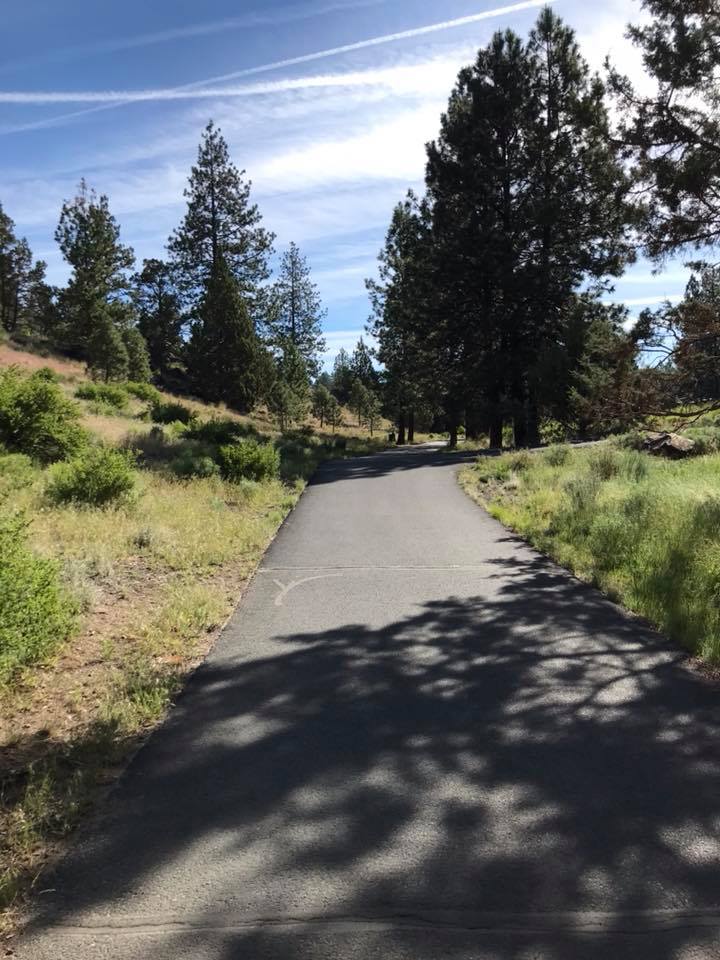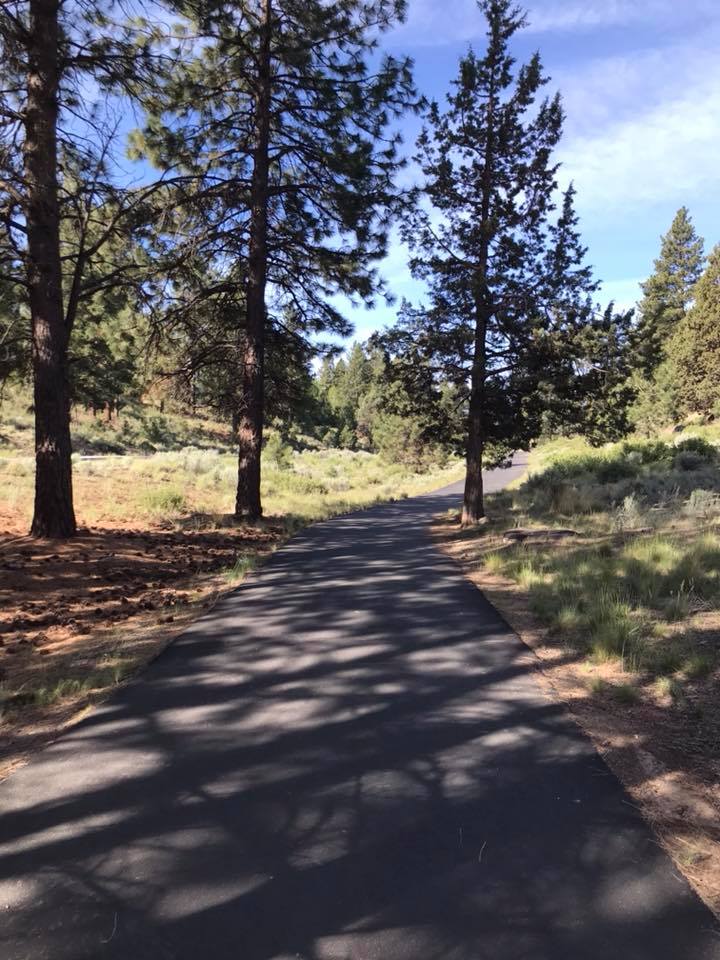 Bend is SO friendly to runners and bikers and hikers. They have these paved trails all over the city. It makes it really easy to be outside and to walk in nature.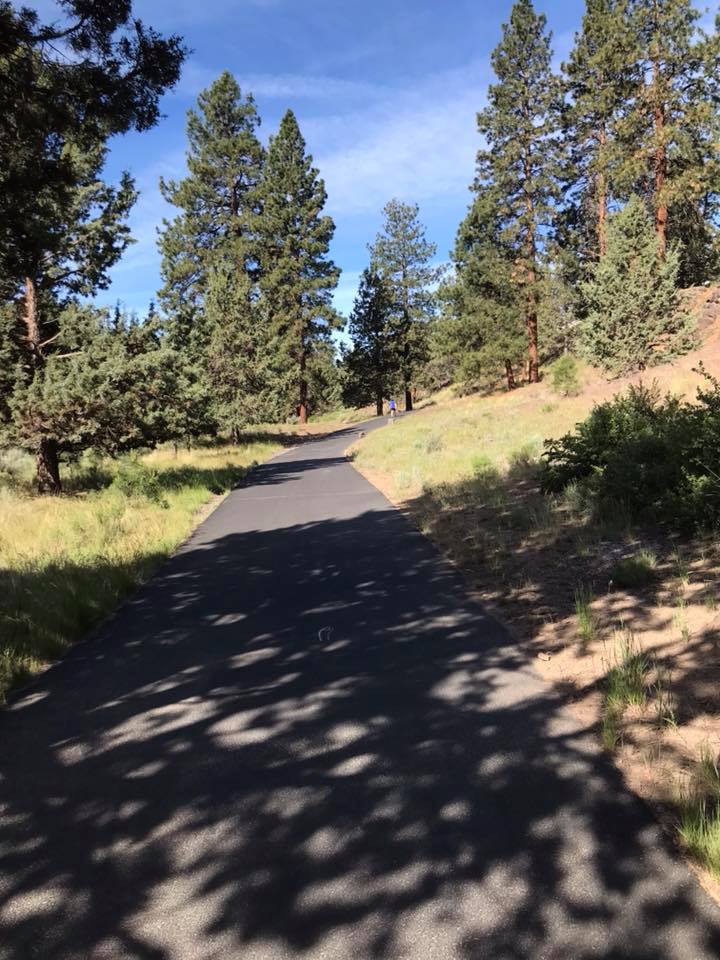 Bend is also at elevation, so while I was running it felt like my heart rate was 170 bpm but it never really got over 140. It was kind of crazy! I was so out of breathe. But I was still able to run and had a pretty good time doing it. It was peaceful and quiet, and still early out so there weren't a lot of people out.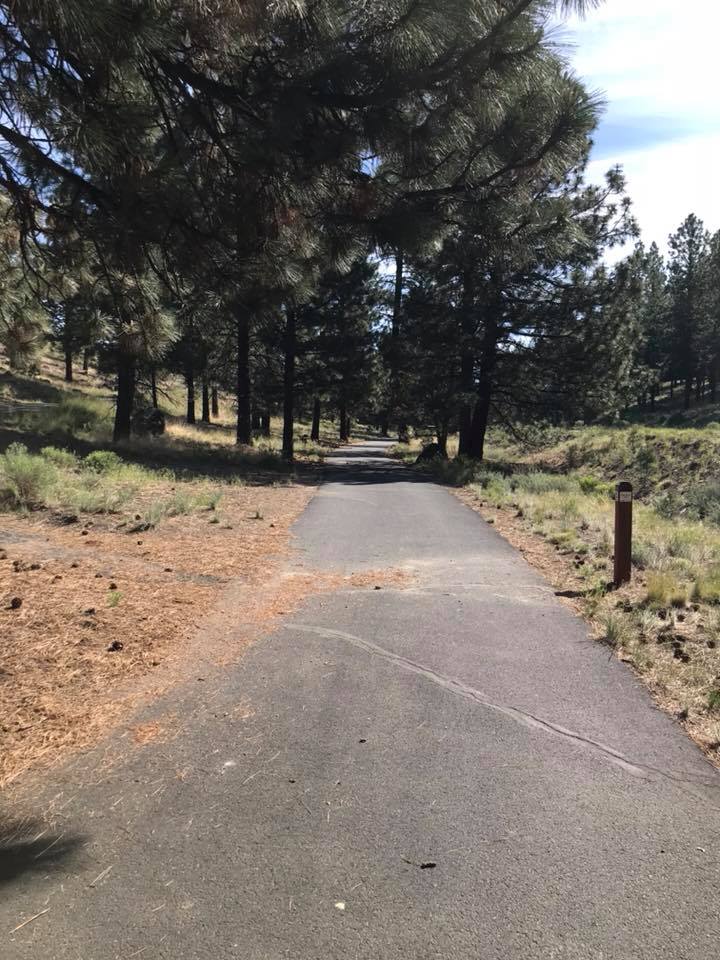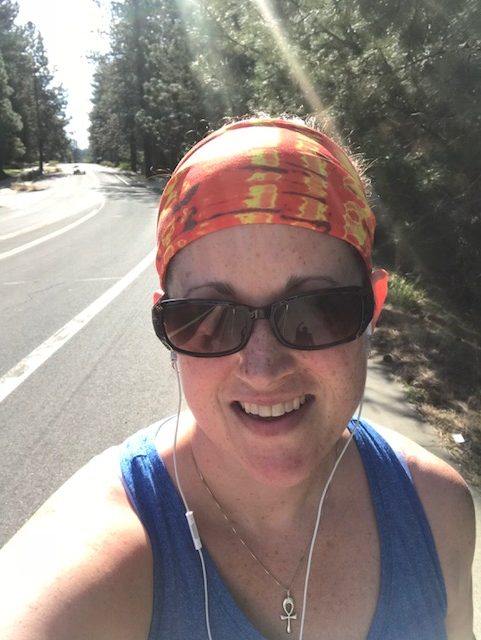 I ended up doing 3.31 miles and walked the last half mile or so back to the house.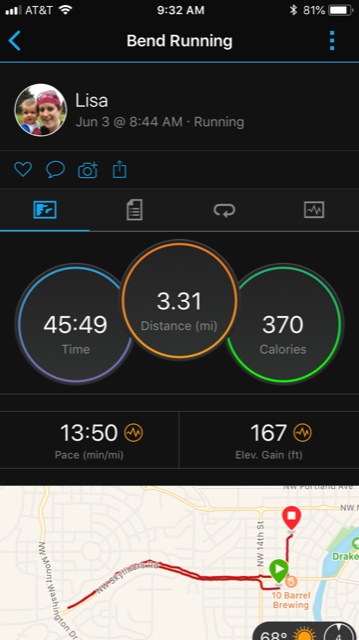 After cleaning up, we all went to the Farewell Bend Park to kill some time and hang out outside. It's a really nice park! Not only are there cool toys for kids, but there is like a 3 mile loop around the river. It's a really nice spot to walk and bike or run.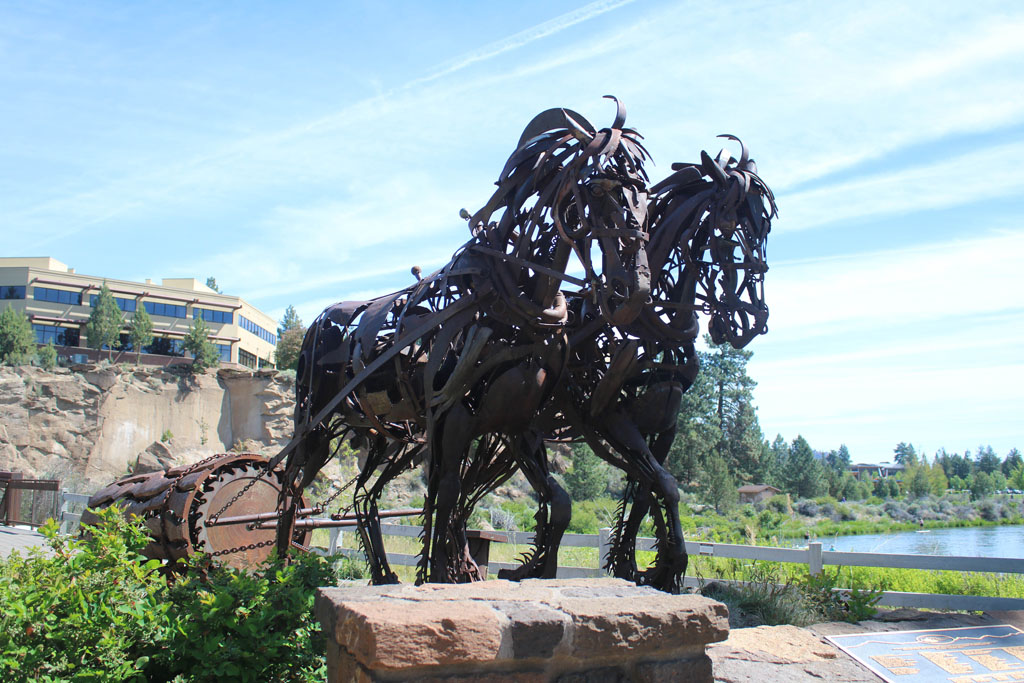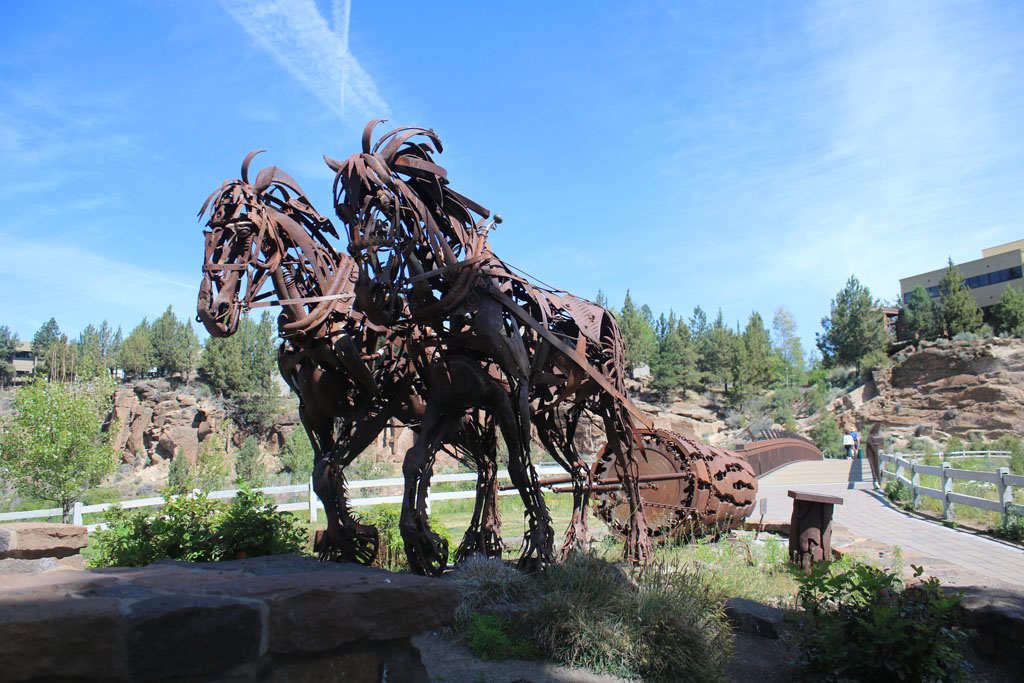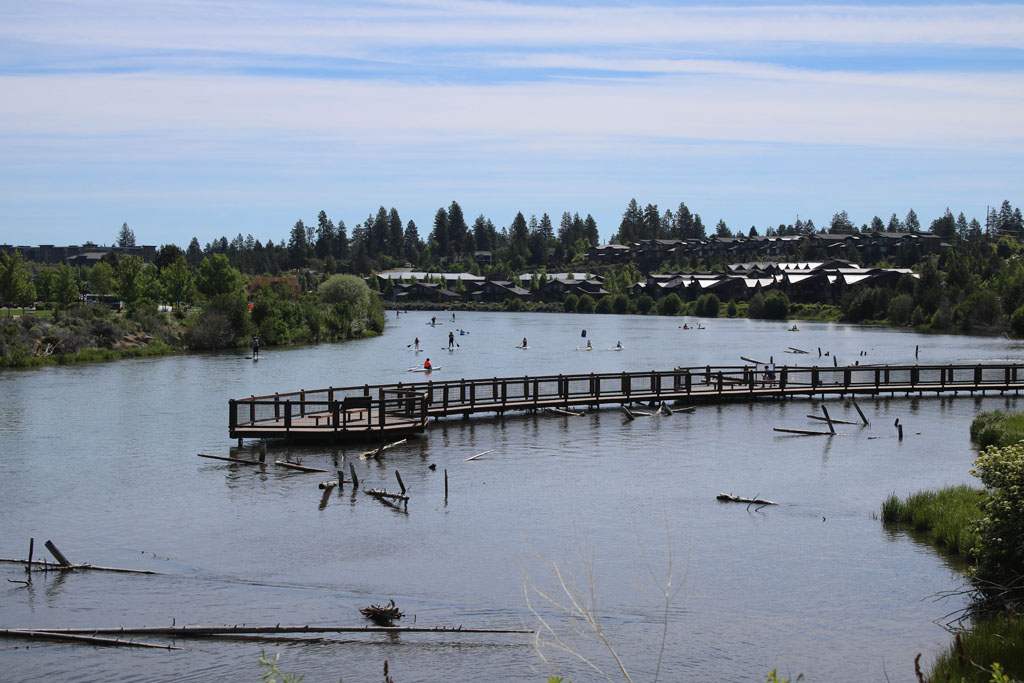 There were a ton of people kayaking or doing SUP in the river. It looked liked so much fun!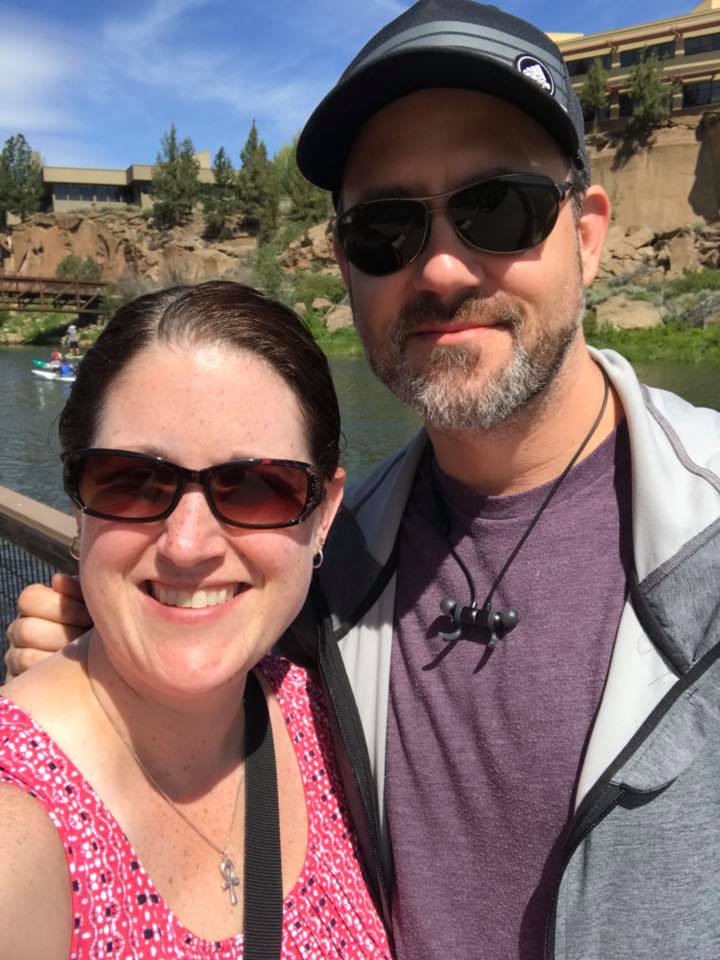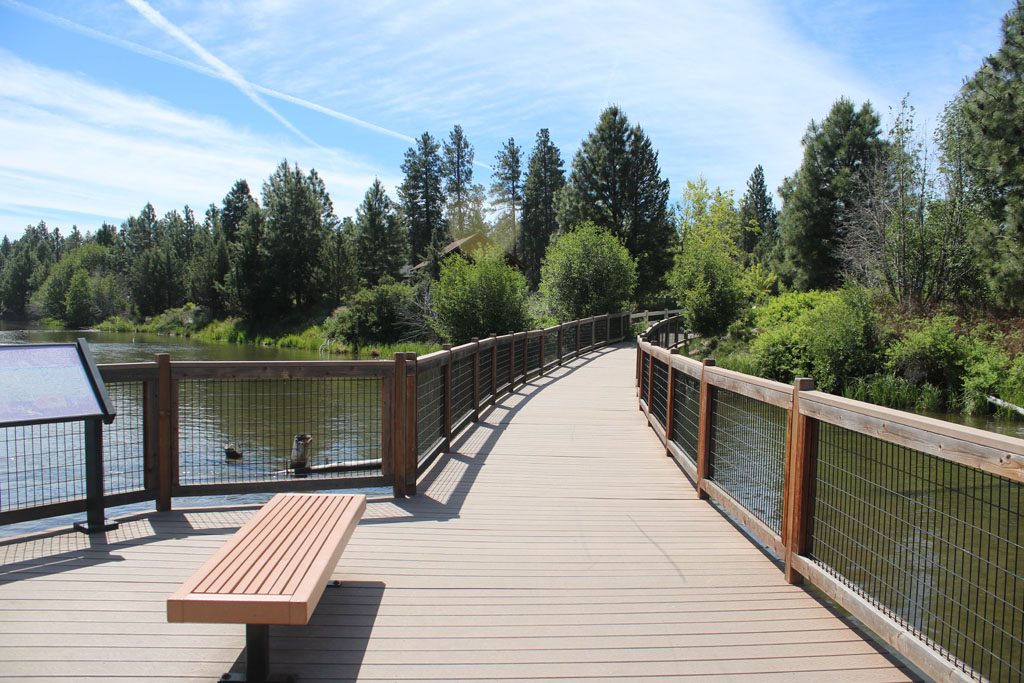 After that we went out to lunch at Big Island Kona Mix Plate. The food was really delicious. I got the kahlua pork with cabbage, steamed broccoli and the mac salad. Michael got the bulgoi beef and it was REALLY good!
We stopped at Columbia Park again on the way home from lunch and then it was NAP TIME.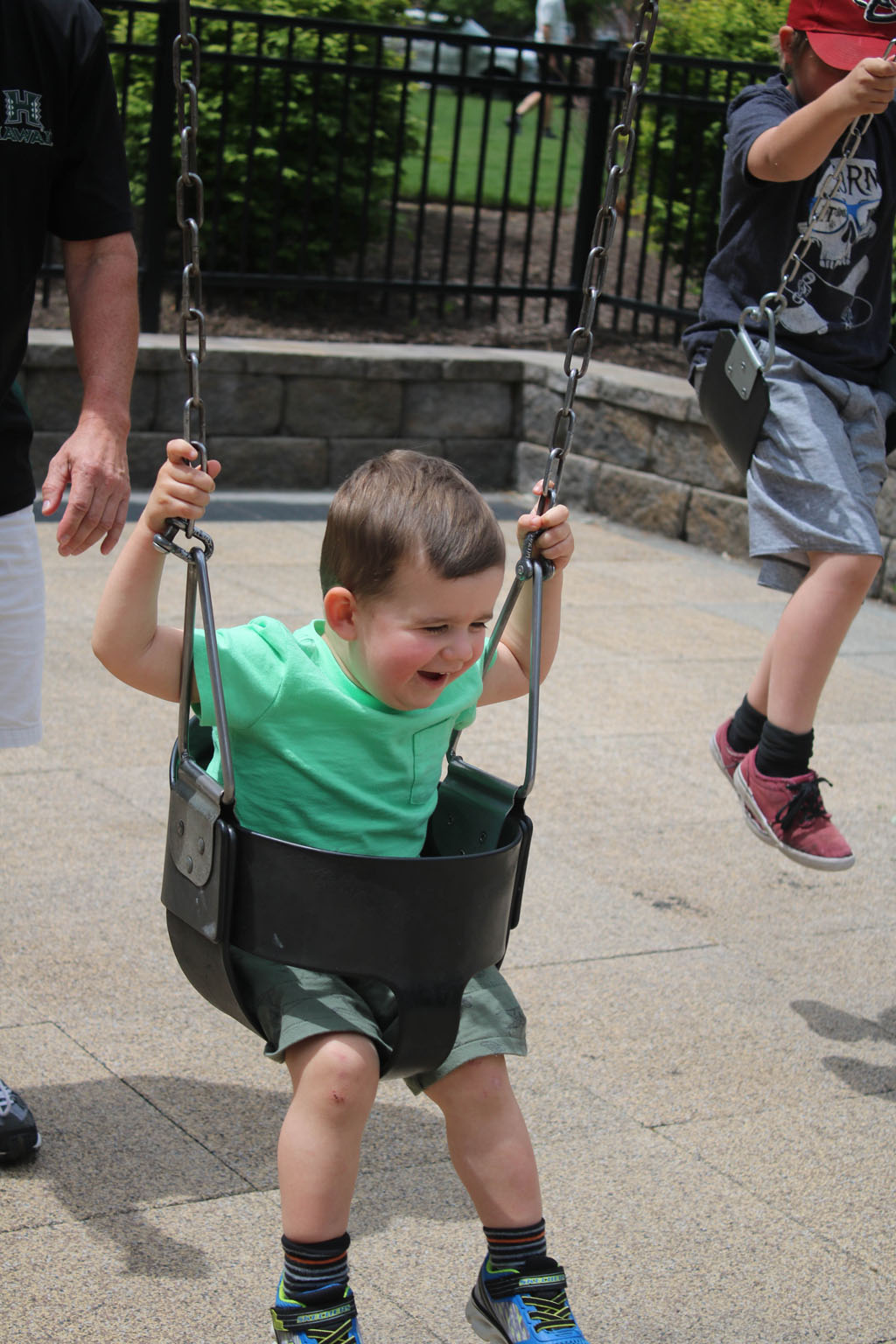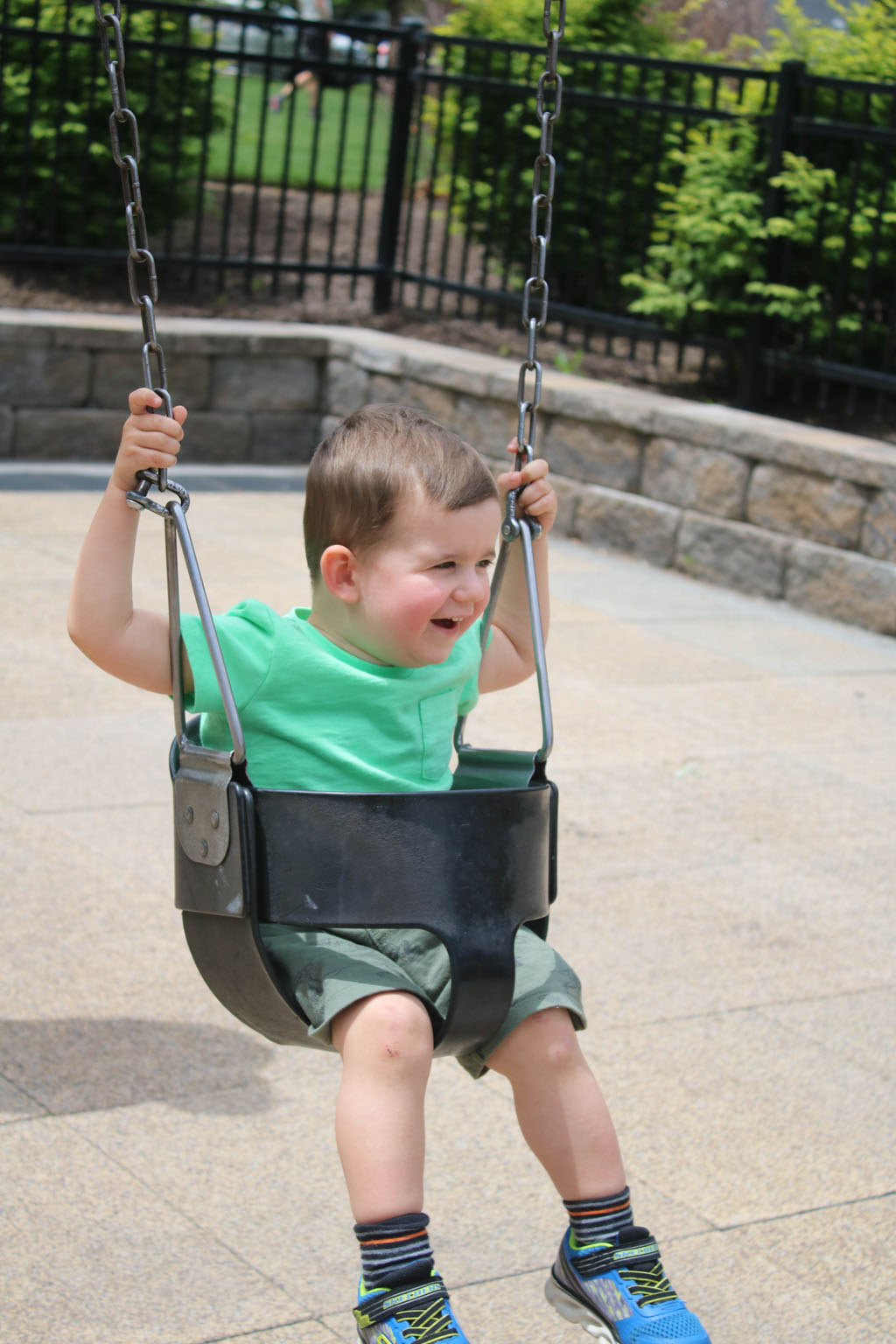 Logan ended up taking a three hour nap. I took a short nap in the hammock listening to the wind in the trees, Michael took a nap watching the Mariners, my mom took a nap…my dad was the only one not tired. LOL I think we all bit off a little more than we needed to do on Saturday and we were all worn out!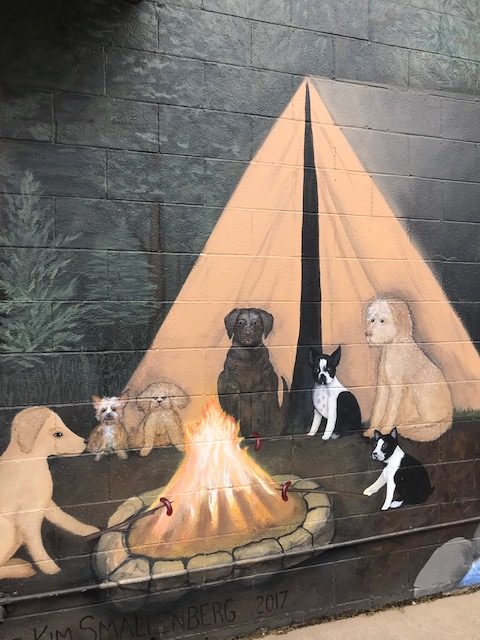 After naps, Michael and I went for a walk and ended up getting more Boneyard in our growler, I got a delicious Guava kombucha and we stopped for shaved iced on a whim. It was nice little detour. 🙂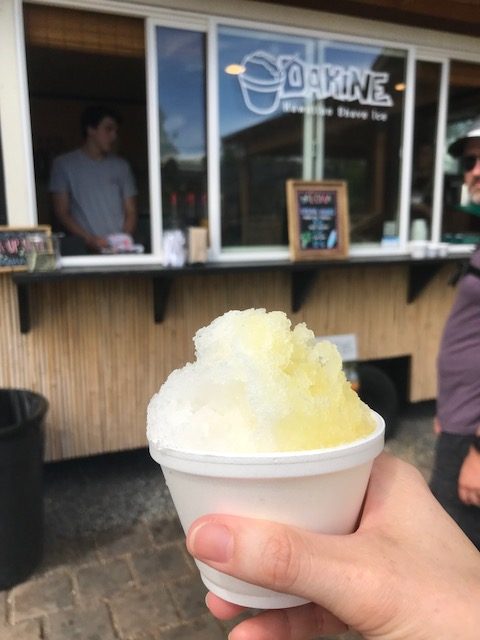 Dinner Sunday night: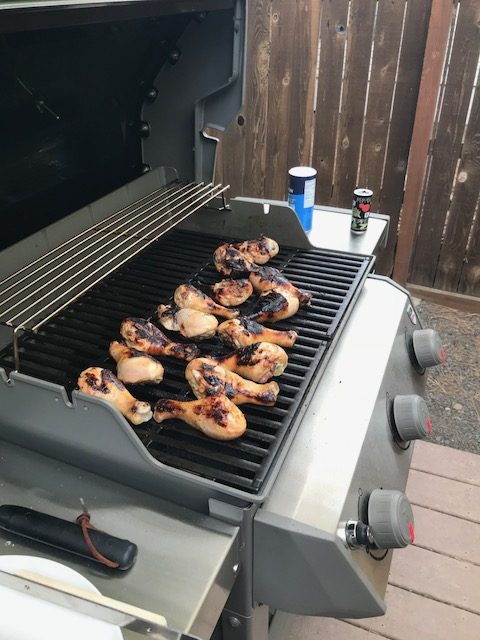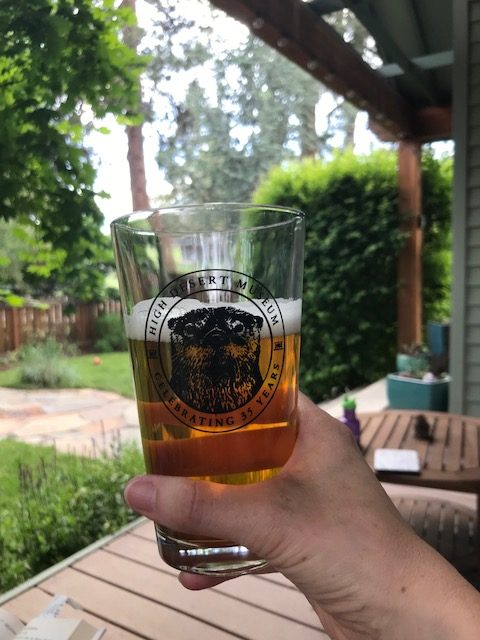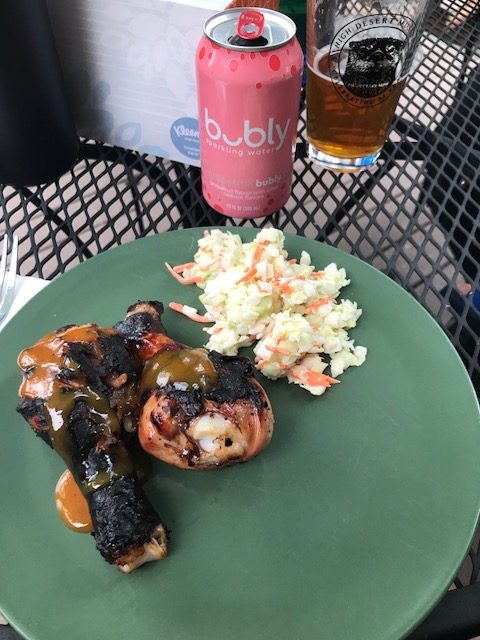 BBQ chicken drumstricks with coleslaw. After Logan went to bed the four of us played cards and shared some AMAZING freshly baked cookies from a local Bend bakery. Probably the best cookies I've ever had. 😀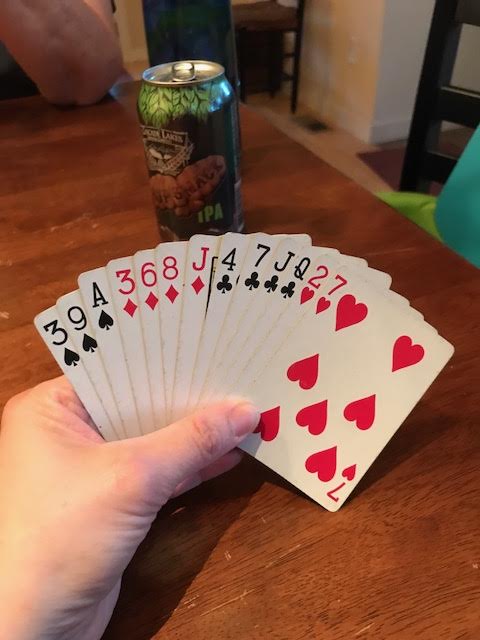 Then of course, hot tub and bed. I slept so amazingly good. I wanted to sleep more but…toddlers never sleep in. Ever.