I saw this on another blog and while I don't usually do these types of thing, I really wanted to share this one. I love traveling and wish I could do more. There are sooo many places I want to see and so many things I want to do. I need to win the lottery. 🙂
Travel Q & A
A: Age you went on your first international trip:  Not sure how to answer this one. Growing up in Seattle, I went to Canada a lot with my family, and when I was older I went with friends. Does Canada count? 😉
B: Best (foreign) beer you've had and where:   It wasn't necessarily the best but I had Guinness in England. I didn't enjoy the beer but the fact that I was underage (such a rebel) and in a foreign country made it awesome.

C: Cuisine (favorite): This is too hard to decide. I guess the sushi I had in Vegas at Tao was pretty amazing.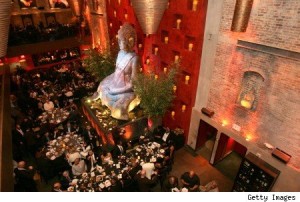 D: Destinations, favorite, least favorite and why:
Favorite: Probably England because it was the most "exotic" trip I've been on as an adult. I loved everything about England and want desperately to go back.
Least favorite: Acapulco, Mexico. I went with my family on a Mexican Riviera cruise when I was 17 and this was one of the worst places we visited. It wasn't tropical like the other coastal towns we visited, it was a busy, smoggy city and really dirty. And it was super hot. The day we spent there was just miserable.
E: Event you experienced abroad that made you say "wow":  Stonehenge!
F: Favorite mode of transportation:  The Tube in London. So easy to use and fun. My cousin Anna and I frequently hopped on the Tube and just got off at random stops to explore. 

G: Greatest feeling while traveling: What I love best about traveling is the feeling of exploration. I love seeing new places, eating new foods, and just getting lost in a foreign city.
H: Hottest place you've traveled to: I'd say my recent trip to Austin, Texas was the hottest place I've traveled to. While we were there it over 100 degrees, humid and hot as hell. It was 100 but "felt like 107."
I: Incredible service you've experienced and where:  Nothing comes to my mind but I have to say that everyone in Texas is super friendly. Never had bad service there.

J: Journey that took the longest:  My trip to London was definitely long with losing a day in the time change. Our trip was supposed to be 10 days but on the day we were flying home, our flight was canceled because of snowstorms in the US. Our trip was extended about 4 more days. Which was awesome! Even if I was out of money.

K: Keepsake from your travels:  I have a snowglobe from Stonehenge that is one my favorite possessions from my travels.
L: Let-down sight, why and where:  I'd say the Wharf in San Francisco. I wasn't impressed. Every store had the same touristy crap.
M: Moment where you fell in love with travel: In London when I saw Stonehenge. It was such a magical, amazing experience. I wish I could have gotten closer and I wish the tour had let us stay longer. Definitely a must-see.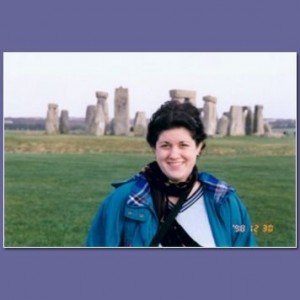 N: Nicest hotel you've stayed in:  I would say The Palms in Las Vegas. It was a last-minute trip to Vegas (literally one day notice of booking plane tickets) and Michael asked his dad if he had any contacts in Vegas to get a good deal on a last minute room. It just so happened his dad was in Vegas on business and he extended his room at the Palms for us to use. WOW. The room was humongous and the bathroom was even bigger. Amazing Jacuzzi tub, views of the Strip…what a room!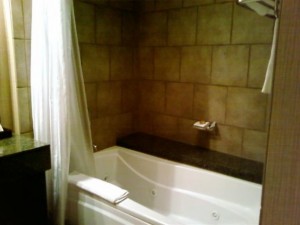 O: Obsession—what are you obsessed with taking pictures of while traveling?: I love taking pictures of architecture in other cities. The old buildings in England were works of art and very romantic.
P: Passport stamps, how many and from where?  England, Mexico, Canada. That's about it right now.
Q: Quirkiest attraction you've visited and where: I would say the Dude Ranch where my cousin got married in Texas. It was the coolest thing I've ever seen!
R: Recommended sight, event or experience: I have a few. Obviously in England see Stonehenge and Bath. In Vegas, go to a Cirque show–you will not be disappointed. And eat at Craftsteak! The Blues Festival in Chicago!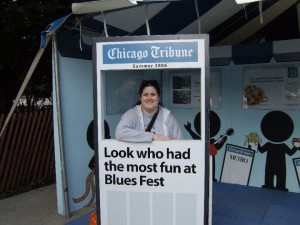 S: Splurge; something you have no problem forking over money for while traveling: Probably the food. Craftsteak in Vegas is a pretty expensive restaurant but it's one of our favorites and we try to go whenever we're in Vegas. An amazing meal is worth the splurge.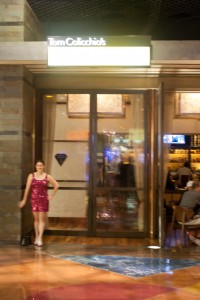 T: Touristy thing you've done: My friend Rachel and I went to Chicago in 2006 specifically to go to the Blues Festival and to see the King Tut exhibit at the museum. The touristy thing we did was a boat tour up the Chicago River. It was worth every penny and so much fun.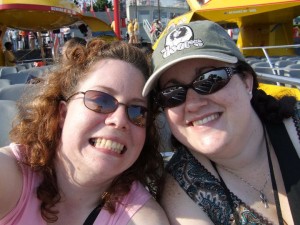 U: Unforgettable travel memory: The British Museum. The only reason Anna and I had a chance to see it was because our flight home from England was canceled. I am so glad we were able to go because the museum was amazing. I could have spent days there looking at all the treasures. The Egyptian mummies and art they have are astounding, probably the best collection I've seen.
V: Visas, how many and for where? None.
W: Wine, best glass of wine while traveling and where? I'm spoiled living in Oregon. I have good wine all the time. Someday I will make it to Italy or France and have REALLY good wine…
X: eXcellent view and from where?: San Francisco. I loved the scenery and the architecture. We drove to the other side of the Bay to get a photo of the bridge and that was an amazing view.
Y: Years spent traveling?: Since birth? The longest trip I've ever been on is 2 weeks.

Z: Zealous sports fans and where?: Haven't noticed this because I'm not really a sports fan. My brother lives in Philly, though, and says the fans there are crazy!
I'd love to hear about your travels so pick a question or two and answer in the comments.