I haven't really been taking very good care of myself lately. Mostly because of the 2 months (no exaggeration) that we were all sick. Whenever I felt better, Logan or Michael would get sick and I'd take care of them, then I'd get sick…it was a vicious cycle that didn't seem to end. Mix in there lack of sleep and I just haven't been feeling great lately.
I'm trying to keep up with my workouts (when I'm not sick and trying to recover) because that's one thing that I can still do for myself to stay healthy.
I had started counting down the days until I had an extra day off from work (weeks ago!) and it was literally a light at the end of the tunnel! I was almost giddy with excitement for a ME DAY.
My long weekend started Thursday night with happy hour with a friend. We met at Gold Dust Meridian, a bar I hadn't been to in a long time but always liked–and their happy hour goes really late, which is nice!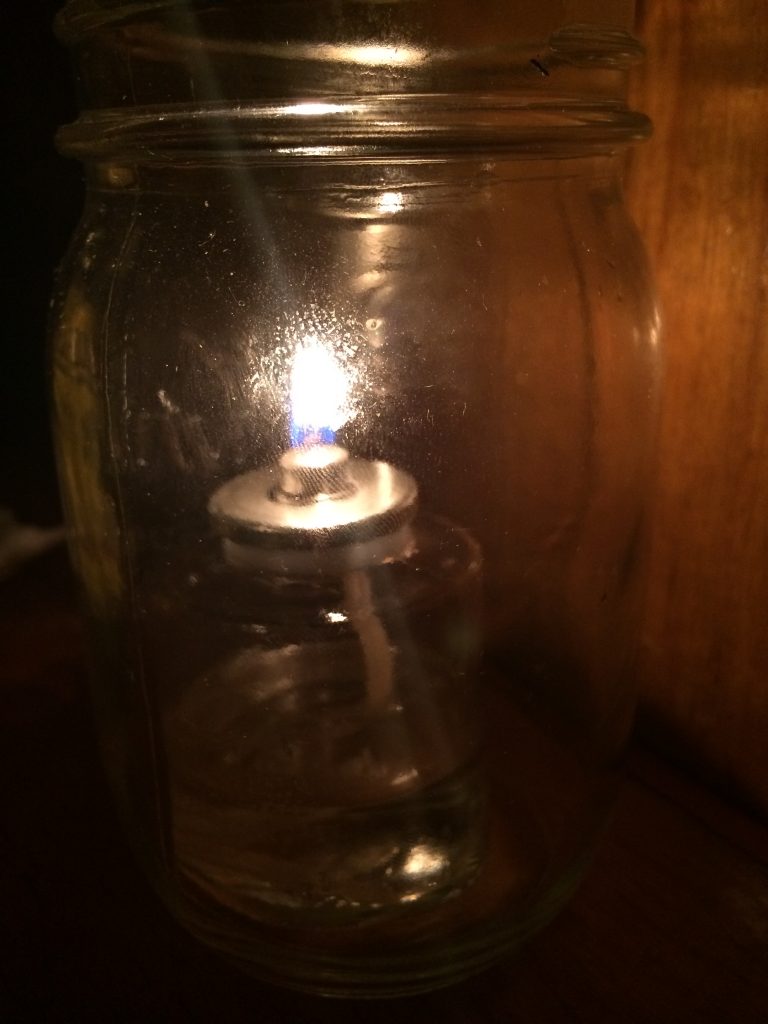 Their food is really good and I love that the happy hour goes late. You can get cheap, good food and it's small portions. We started with the deviled eggs and I got the Fried Brussels Sprouts. They were probably the best sprouts I've ever had! I seriously could have eaten three more orders of it!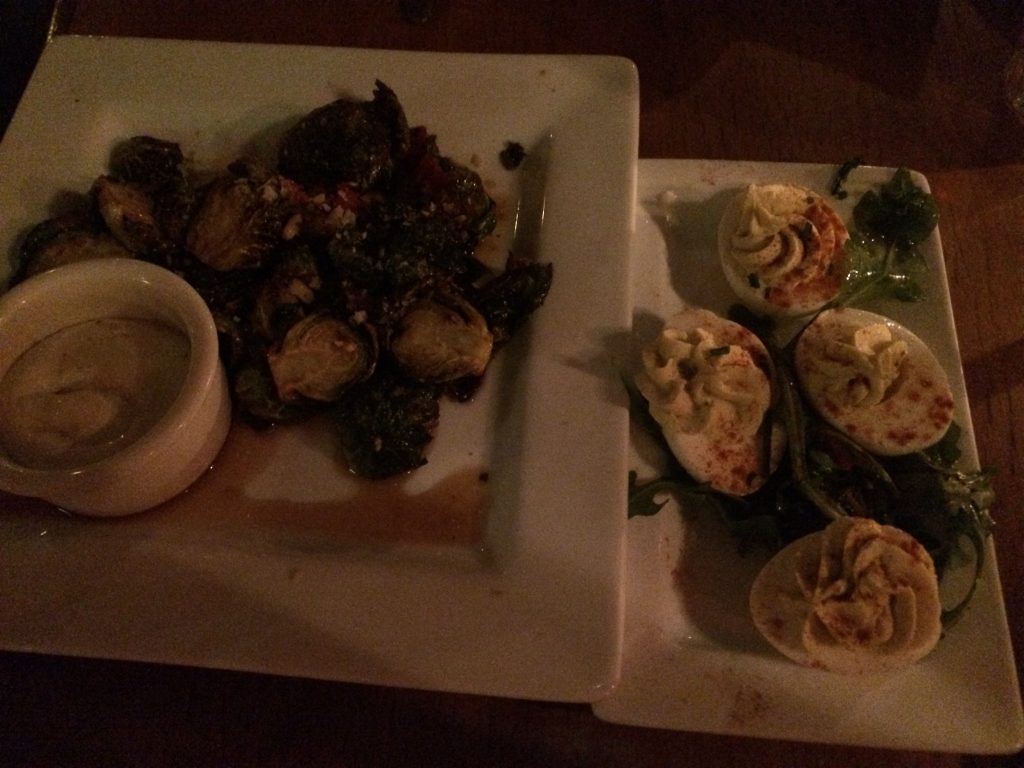 Here are the Brussels Sprouts: Grana cheese, calabrian chiles, pine nuts, roasted garlic aioli. SO GOOD! Seriously. We both got the happy hour mac n' cheese. It was a small serving, which was good, just the right amount. The mac was just ok–I prefer creamy. And we split an order of the bourbon BBQ meatballs (3 small meatballs).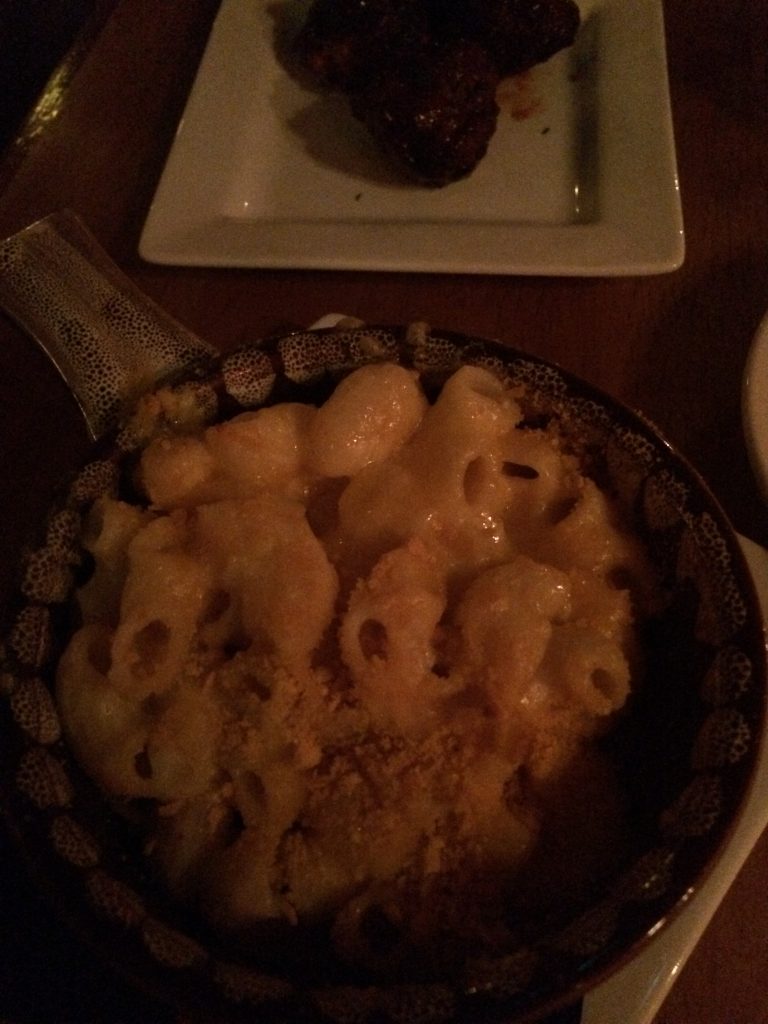 All of the food was really good and it was so nice to get out and be social after basically being locked up in the house sick for two months! And it was nice to talk to a friend about all the stuff that's been going on in our country as of late. Just talking about things made me feel a little better.
So anyways, Friday finally came. Not only was it a "me day" but the night before Logan had slept in his crib in the nursery all night by himself with no crying AND he only woke up once in the night!
I decided that I would take Logan to daycare for part of the day so I could do some stuff for myself. And I didn't feel an ounce of guilt! (Ok, maybe I felt a slight ounce of guilt.)
I dropped Logan off at daycare and my first stop was the salon. I was in desperate need of a haircut. It had been 7+ months since I had one (I usually go every 5-6 months) and my hair has been making me crazy and making me feel frumpy because it's such a frizzy mess I just put it in a ponytail.
Before:
After: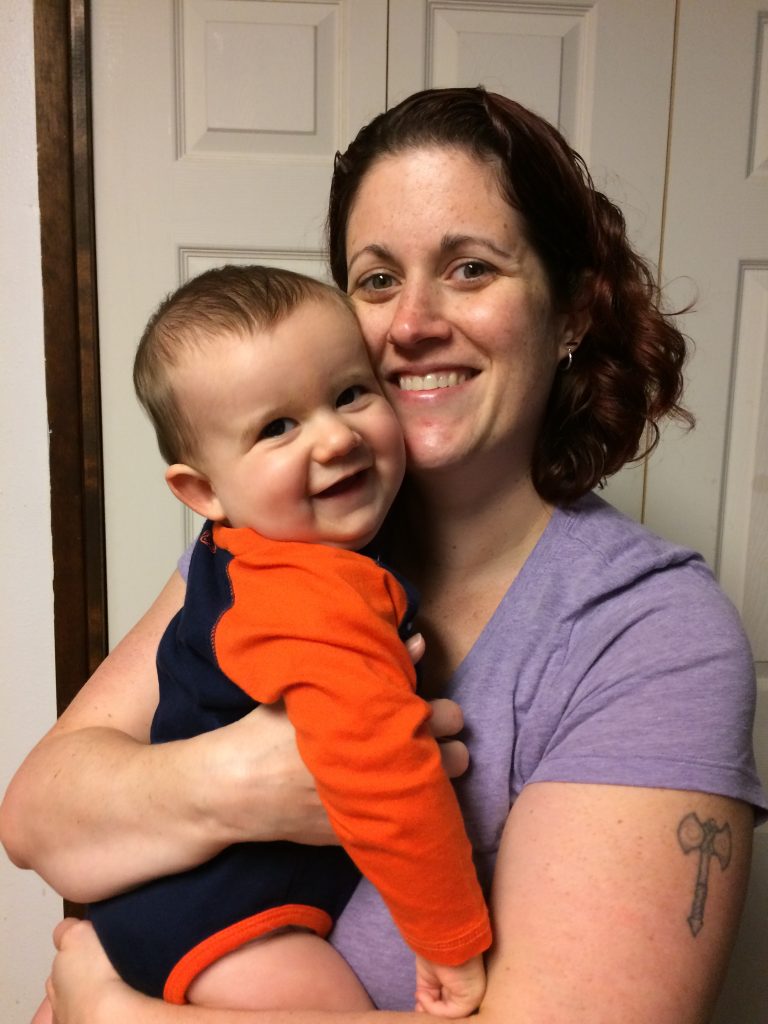 She cut off about 5 inches and cleaned up the layers. I am so glad I did it!
Next up: the gym. I did some body weight exercises, free weights and weight machines. Then I did 2.75 miles on the elliptical and called it good.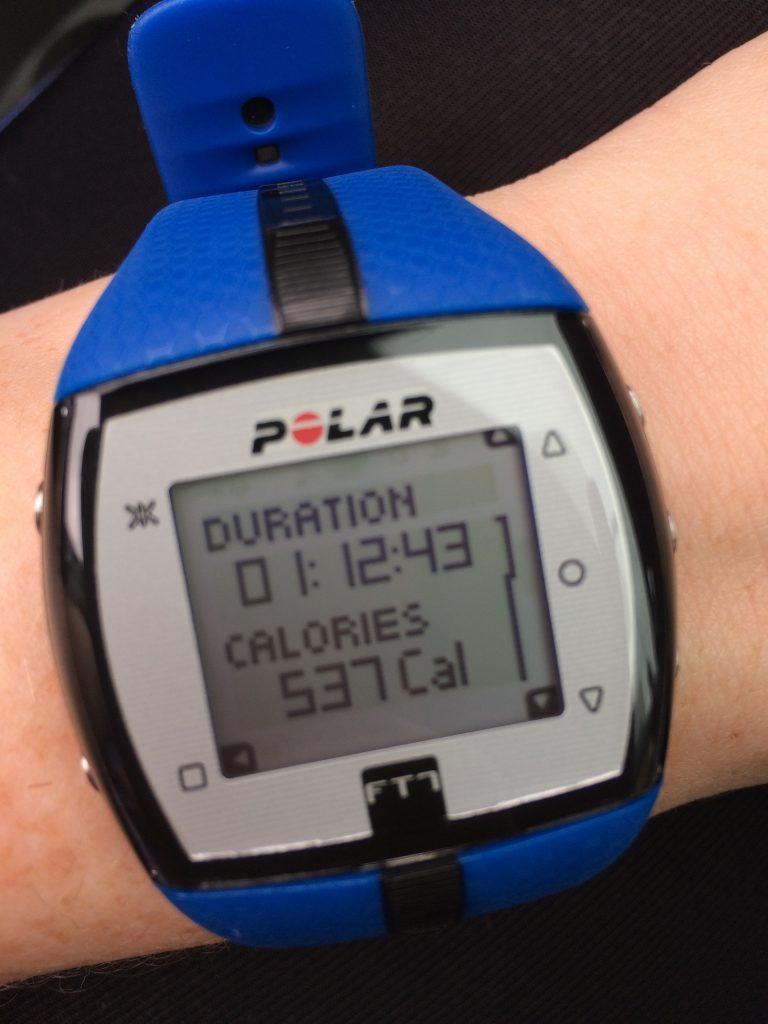 After the gym I went home and took an extra long shower and ate lunch.
I was starting to feel the itch to pick up the baby from daycare. I missed him. But I had one more stop I wanted to make before getting him: pedicure! Unfortunately I couldn't find anyone to go with me so I went by myself with my book and it was kind of glorious to just chill out and relax in the massaging chair while I was being pampered.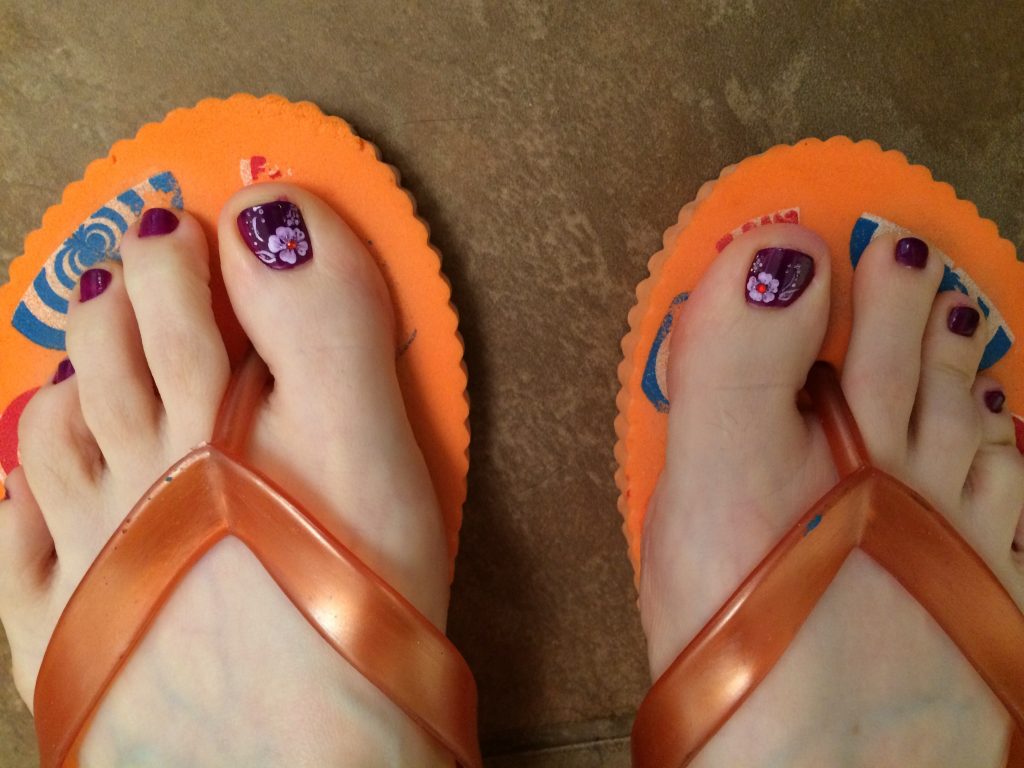 I picked up the munchkin from daycare and we spent the afternoon together cuddling and eating and playing. 🙂 It was a good day and I'm glad I took some time for myself.