Saturday we had a BBQ at our house. We wanted to throw a BBQ last year to get some real use out of our new deck but our summer kind of got away from us. So this year I decided to put it on the calendar to make sure it happened. 🙂
I got a travel-sized cornhole game for the yard.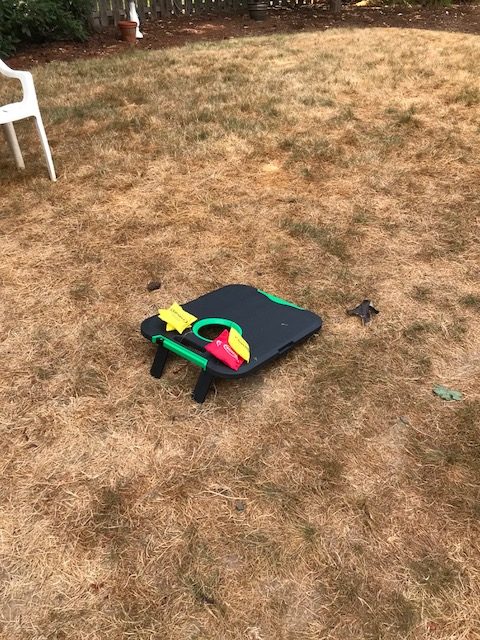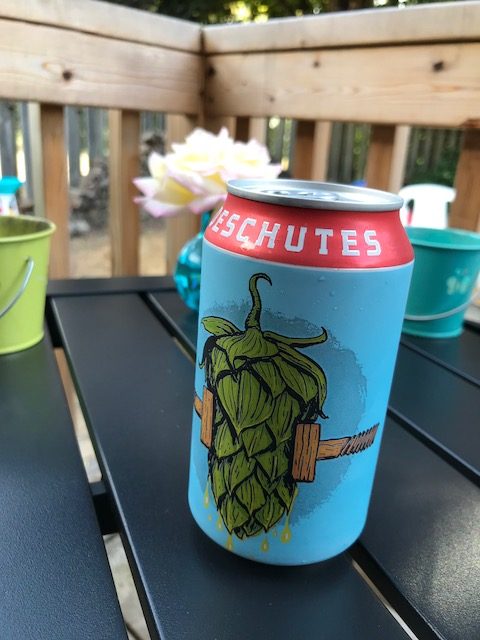 Michael got a bunch of bratwurst sausages and I got some veggie dogs, cheddar dogs and hot dogs for the kids. He decided to use the smoker. He cooked the sausages in beer and sauerkraut. (The veggie dogs were kept separate.) And he caramelized some onions.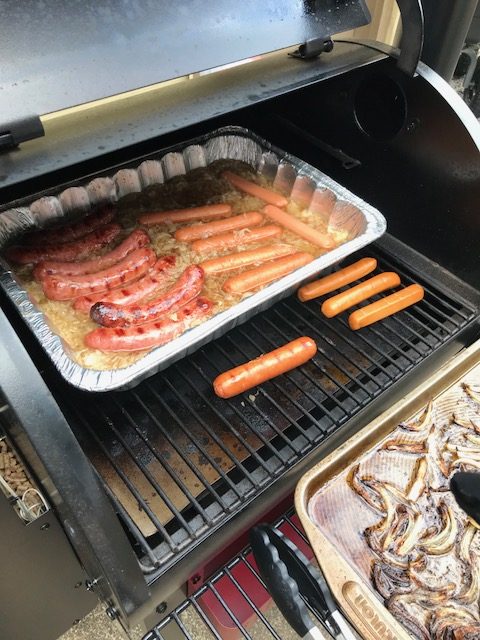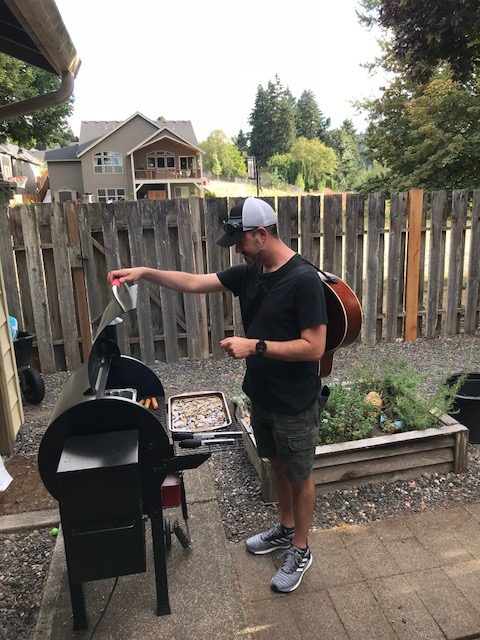 We had chips, pita chips, hummus and nuts. And everyone brought a dish to share. There was so much food! Mac n' cheese, a veggie salad, three bean salad, fruit salad, cheddar and bacon biscuits, and a dip.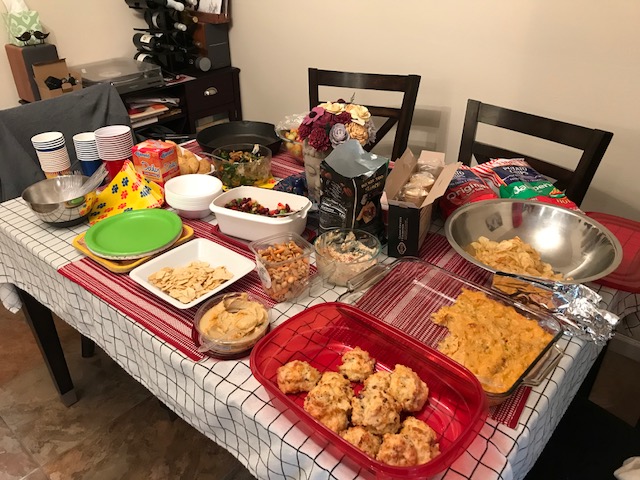 The dip was SO good! It was a tomato and bacon dip that I could very easily eat way too much of. This is the recipe she used:
[amd-zlrecipe-recipe:165]
The dip was delicious and there wasn't much left at the end of the night. I will definitely be making this recipe for the next potluck I go to.
Also, someone made peach/nectarine/bourbon empanadas! So yummy!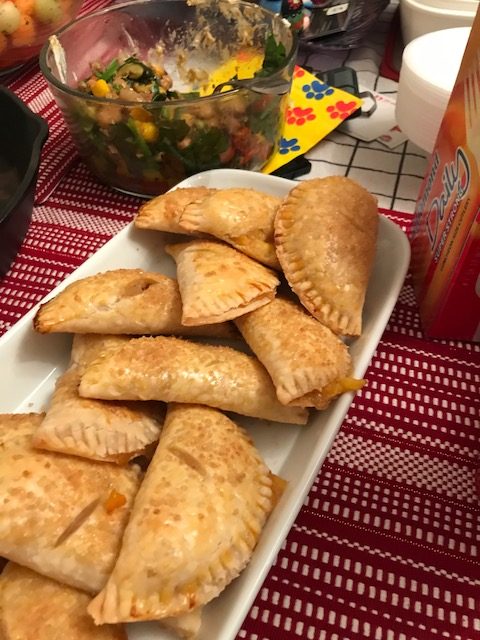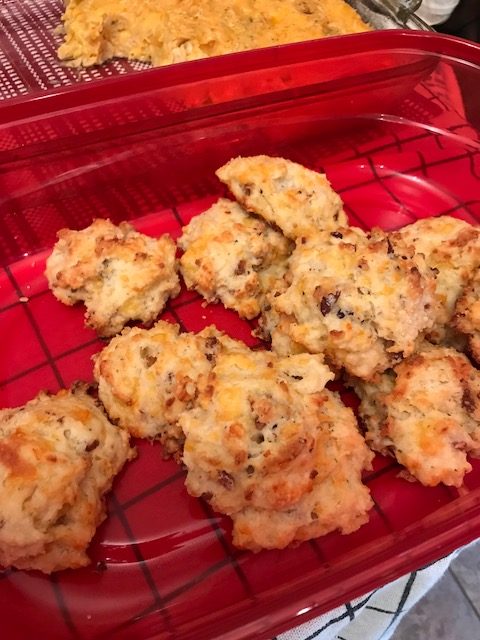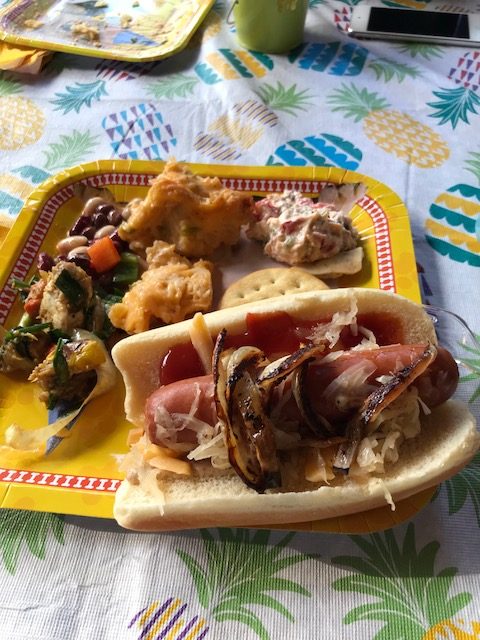 It was a fun night. I was so glad everyone was able to come over and hang out. There was music and then later Michael and his friend brought out their guitars and goofed around. We also had some kids, too, so Logan got to play with his buddies!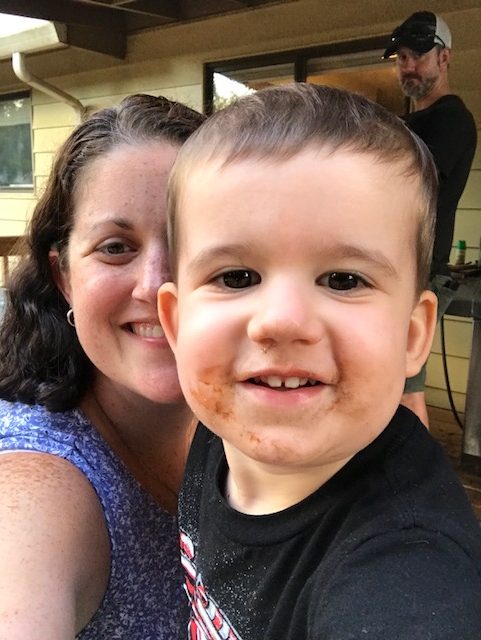 Logan had SO much fun! He was filthy, too. Covered in dirt and ketchup and all sorts of stuff. 😉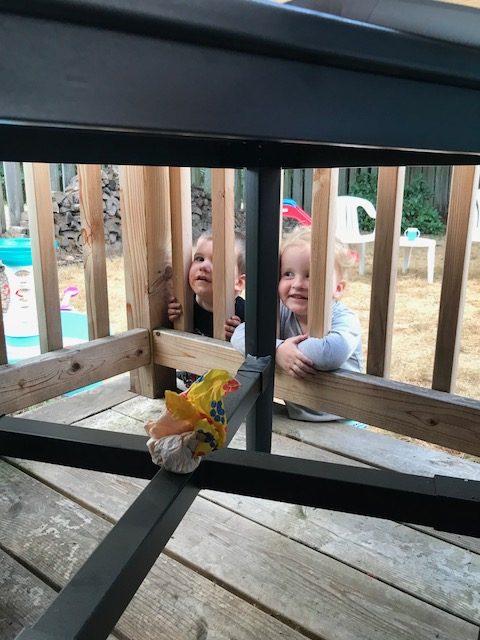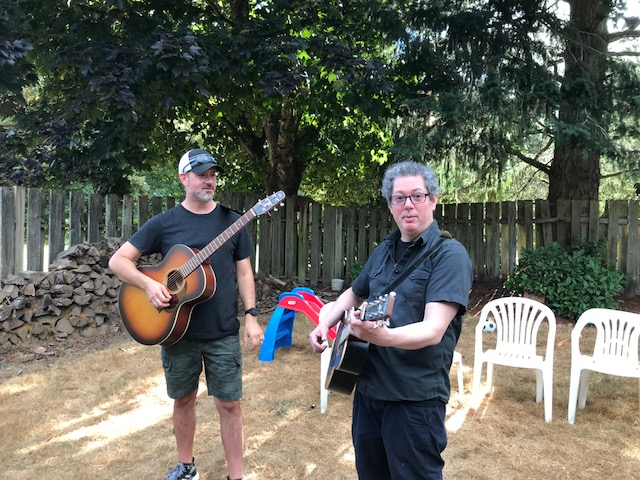 Happy summer!