H is for Happy Weight
Sometimes when I look at old pictures of me I struggle to make the connection that it was me. I don't feel like that person anymore, I don't see her when I look in the mirror (most of the time). I often wonder "How did I let myself get that big?" Of course there are also days when I look at those old photos and think "I wasn't really THAT big!"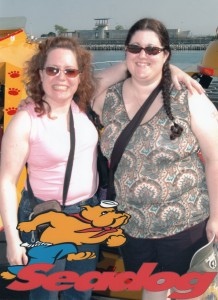 It's all about perspective. And perspective can change with a flip of a switch. Hormonal changes. Emotional changes. Things that are going on in my life exteriorly can change my perspective sometimes hourly. It all depends.
Going Scale-Free this summer helped me realize that my life was less about the number on the scale and more about how I felt. I realized that what I was doing was working, that I could maintain my weight loss with my active, healthy lifestyle. That changed my brain in many, many ways.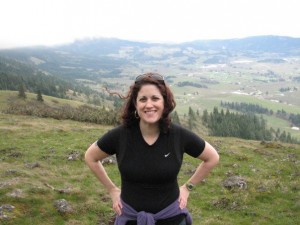 The first change was that I cared less about the number. In the past my whole day was effected by that number. It could make me ecstatic, or it could send me tailspinning downward if I saw a +1, +2….Most often that increase in weight was hormonal or water retention. After realizing that I didn't have to stress about it so much, I felt better. I felt like I had a better relationship with my scale and my body.
The second change was the perspective of health. Health was less about my weight and more about my fitness level, or how I felt physically, or if my jeans fit comfortably.
The final change was that I realized my Happy Weight was This. I didn't have to restrict my calories in order to "lose those last 5 pounds" I'd been stressing about all year long. I could be happy with where I'm currently at.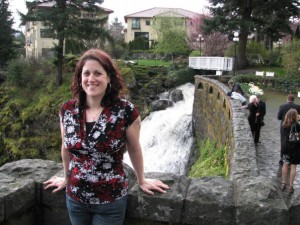 What does Happy Weight mean to me? For me, it is the weight that my body wants to be with the current exercise regiment and calorie maintenance I do. No matter what I do my body likes being 144 pounds. I think this is my happy weight, this is what my body wants to weigh. Striving to weigh less would just mean mental anguish, severe caloric restrictions and the most important part: I probably wouldn't be able to maintain that lower weight.
Realizing this has made me much happier about my body. I feel strong when I swim miles, I feel confident when I lift weights. I was able to bike 72 miles and walk the next day! I like what my body can do now.
QUESTION: How do you know what your happy weight is? Do you think happy weights can change?
A-Abstinence * B-Balance * C-Calories * D-Vitamin D * E-Emergency * F-Fast Food and Fine Dining * G-Gym Bag * H-Happy Weight *