I was soooo looking forward to my long weekend over the 4th of July! It's no secret that I've been feeling a bit burned out at work and needing a break. This was just what I needed. Saturday morning we drove out to Hood River. We rented a little cabin on the Washington side this time, and it was so cute! We were 10 minutes from Hood River, so it was a great location.
I went to the gym early, we packed the car and then hit the road. We arrived in Stevenson, Washington, at lunch time. Perfect timing!
We went to Walking Man Brewery. It's funny–I think our second anniversary when we were dating we stayed at these super cute log cabins in Stevenson a block from Walking Man and it was kind of a funny memory because we were literally right next to the train tracks and the train went by HOURLY. No exaggeration. So when we went to Walking Man for lunch we went by the cabins and had to laugh about that disastrous weekend. 🙂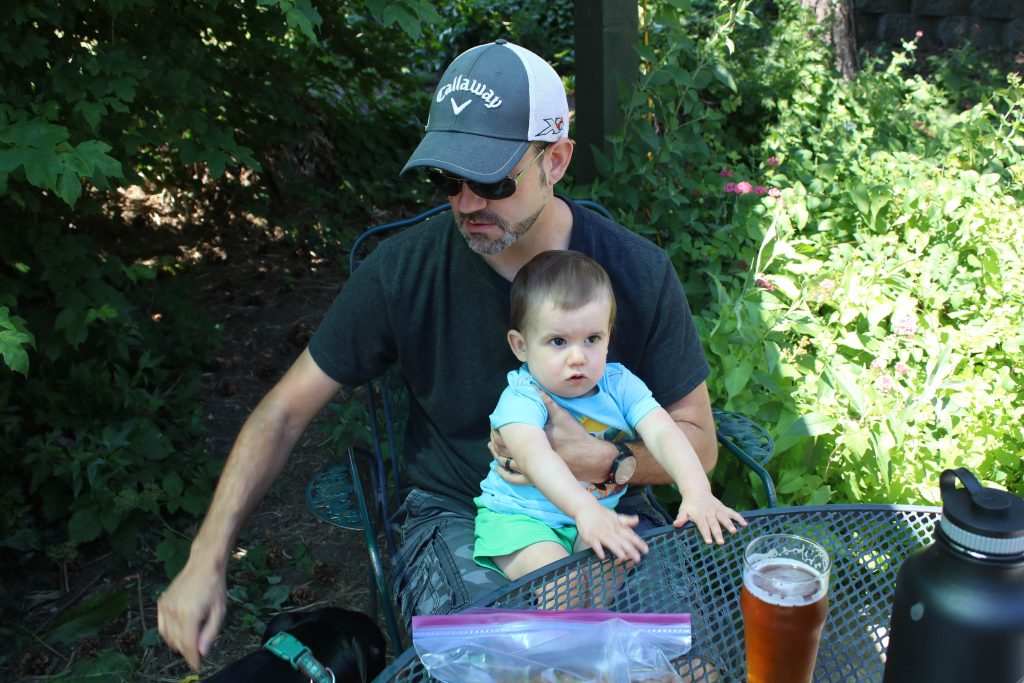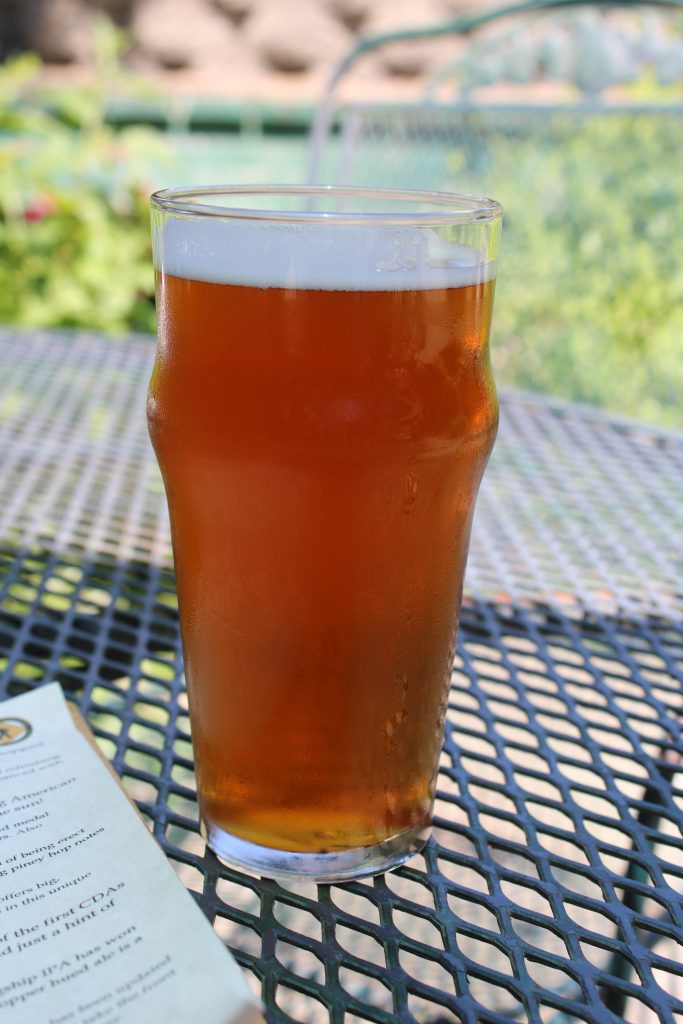 Anyways, we got to Walking Man just as they opened and the outdoor patio was open and empty so we got a table in the corner where Bella could hang out (and she miraculously did great!) and we set up Logan in his high chair and we enjoyed a beer and some pizza for lunch! It was kind of the perfect day.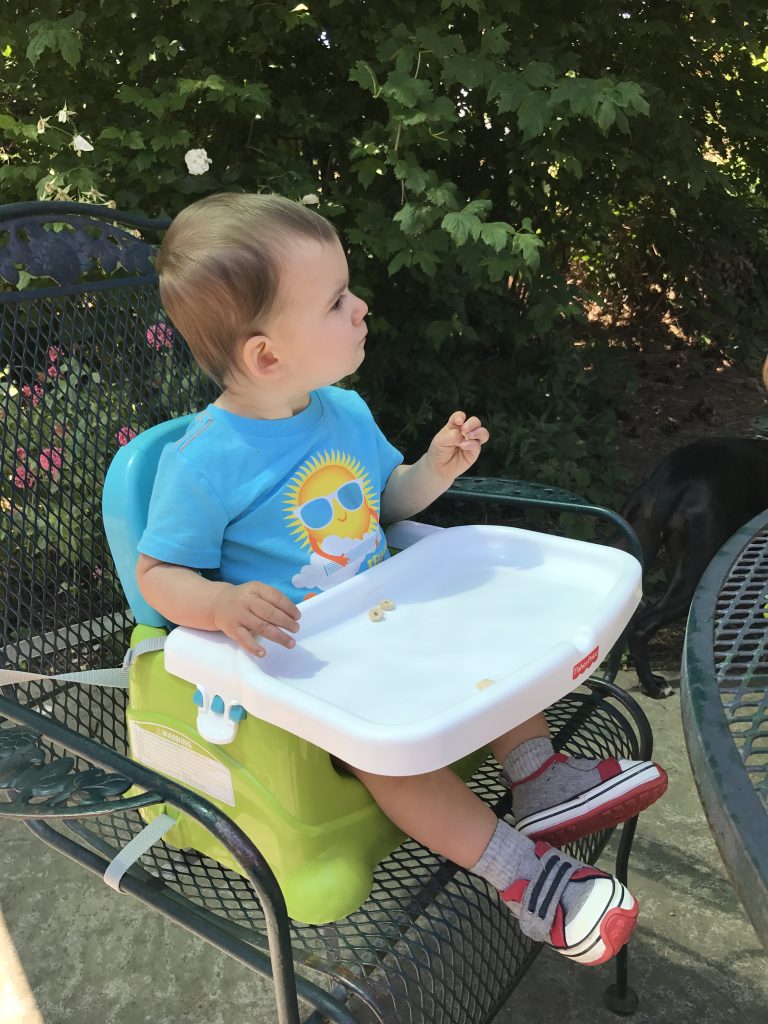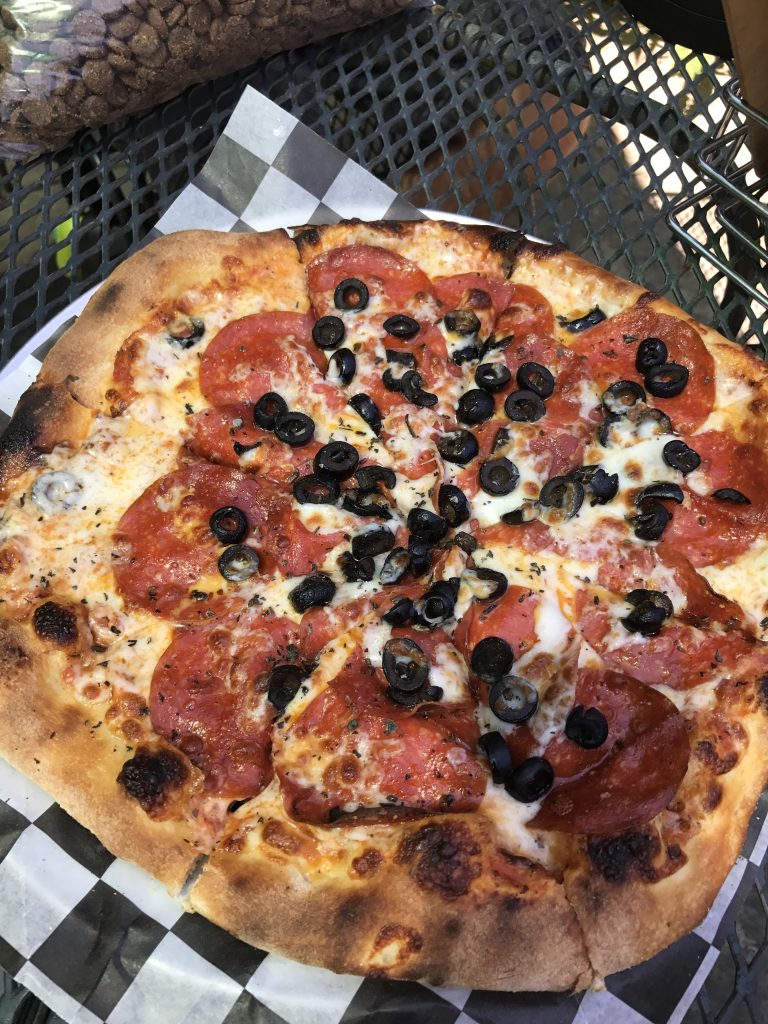 Logan LOVED pizza (and pepperoni) but was not a fan of olives (still). The pizza was great. It was small enough for the three of us to share and it was smokey and good.
After lunch we walked a block to the waterfront park and walked around for awhile. It was a gorgeous, sunny day. The kind of day you just want to hang out in the park for hours in.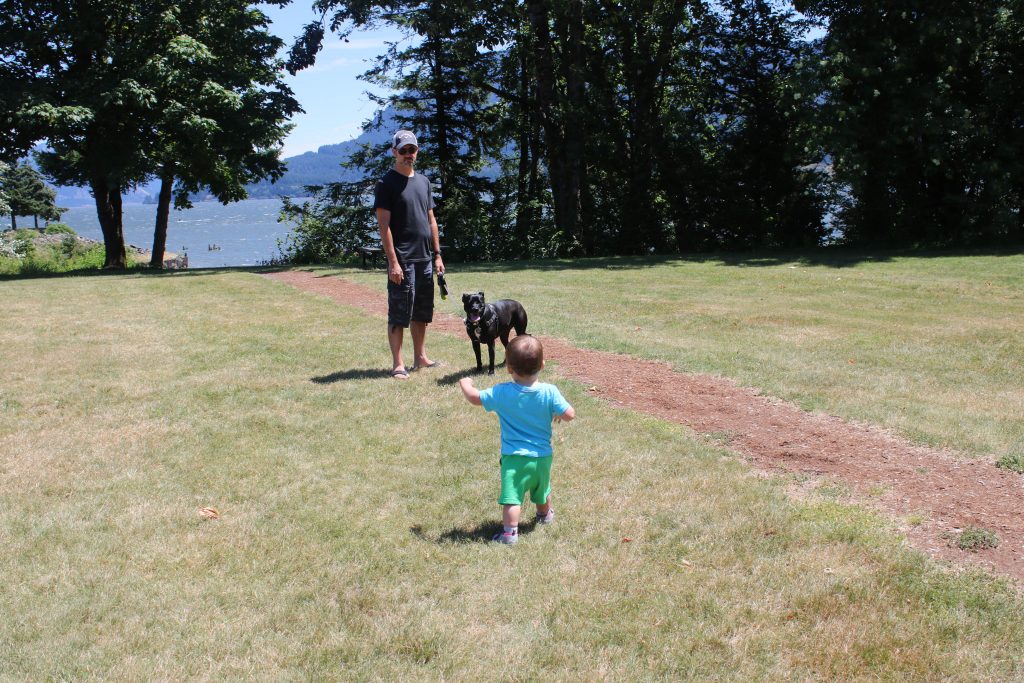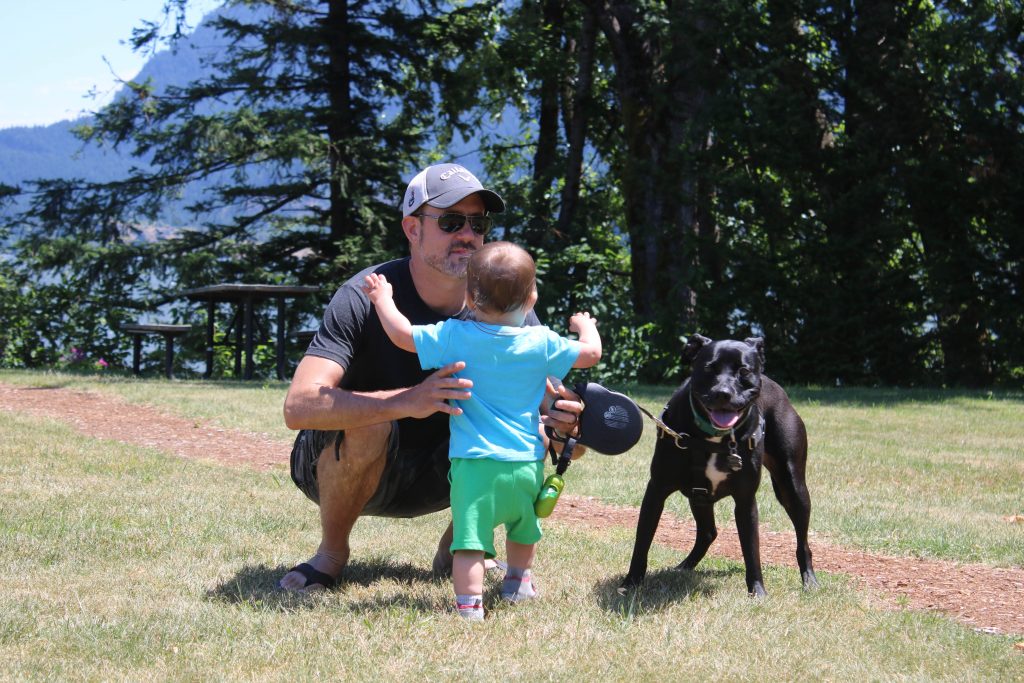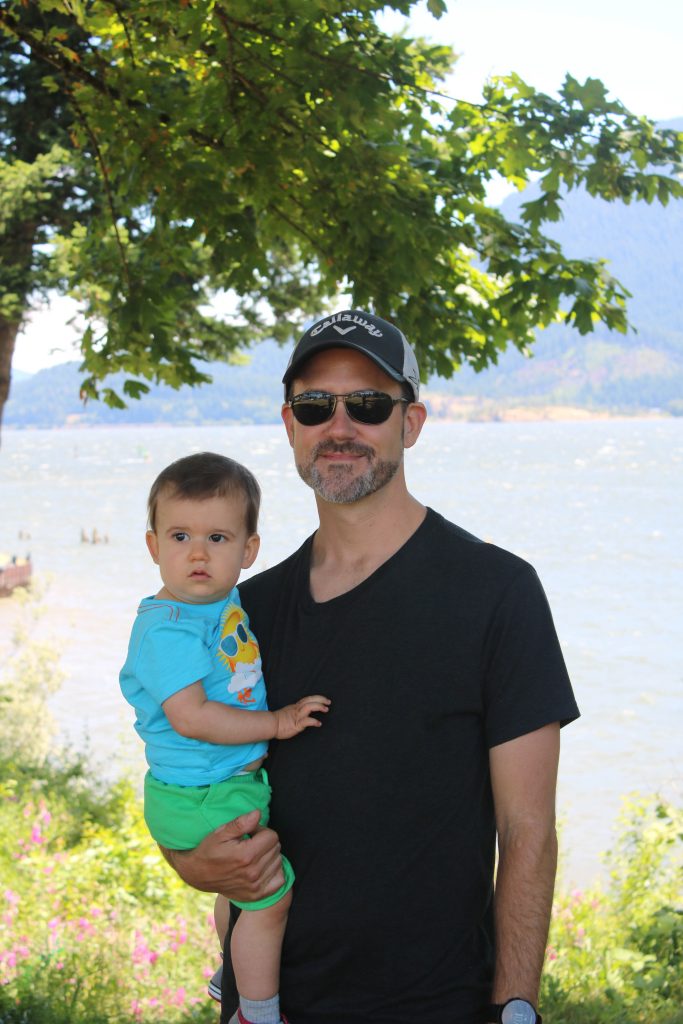 After awhile we drove out to Syncline Winery . We had an hour or two to kill before we could check into our cabin. Two separate people had recommended this winery to us recently so we checked it out.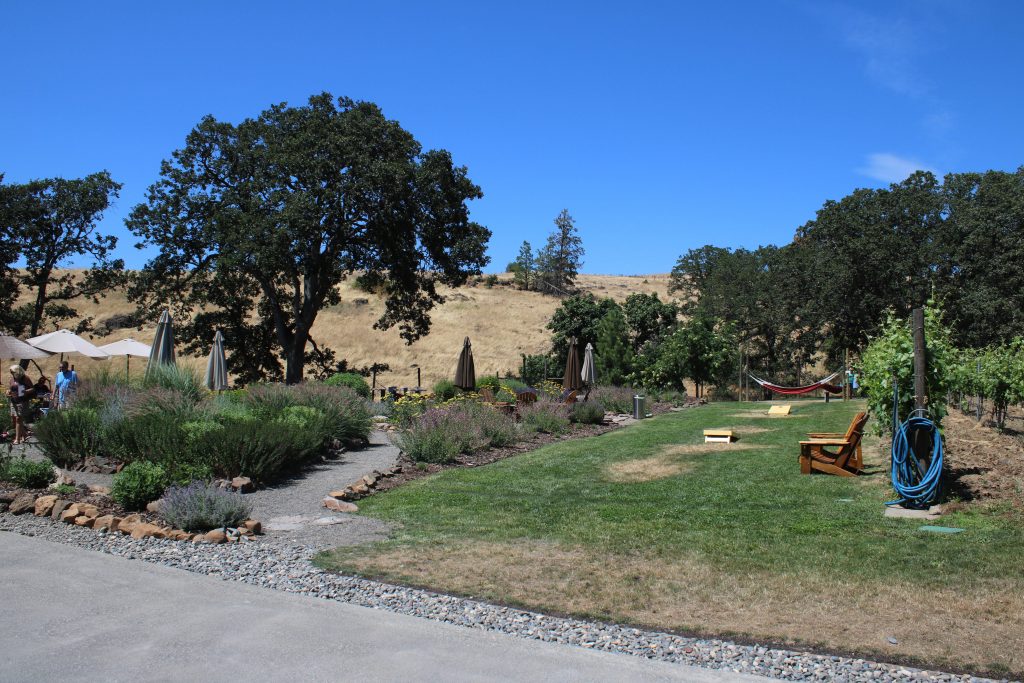 It was SUCH a cool place! There were wine tasting stations outside, there was cornhole set up, adirondeck chairs placed around the grounds, there were private tables in the shade and a bunch of hammocks and gardens. It was such a fun, relaxing vibe. We LOVED it. It was right near our place, too.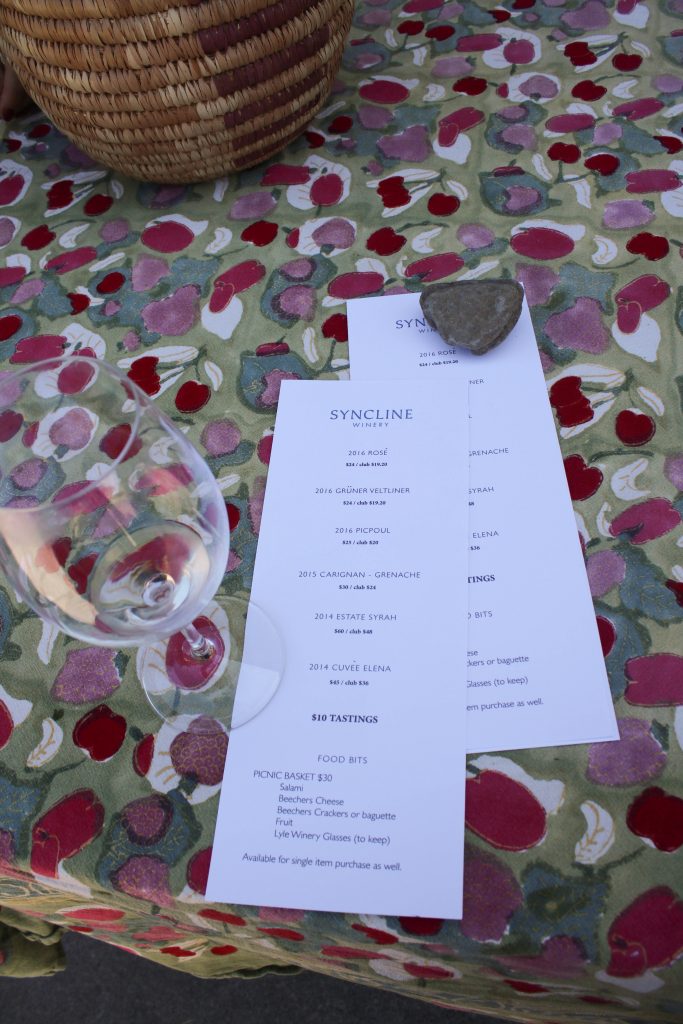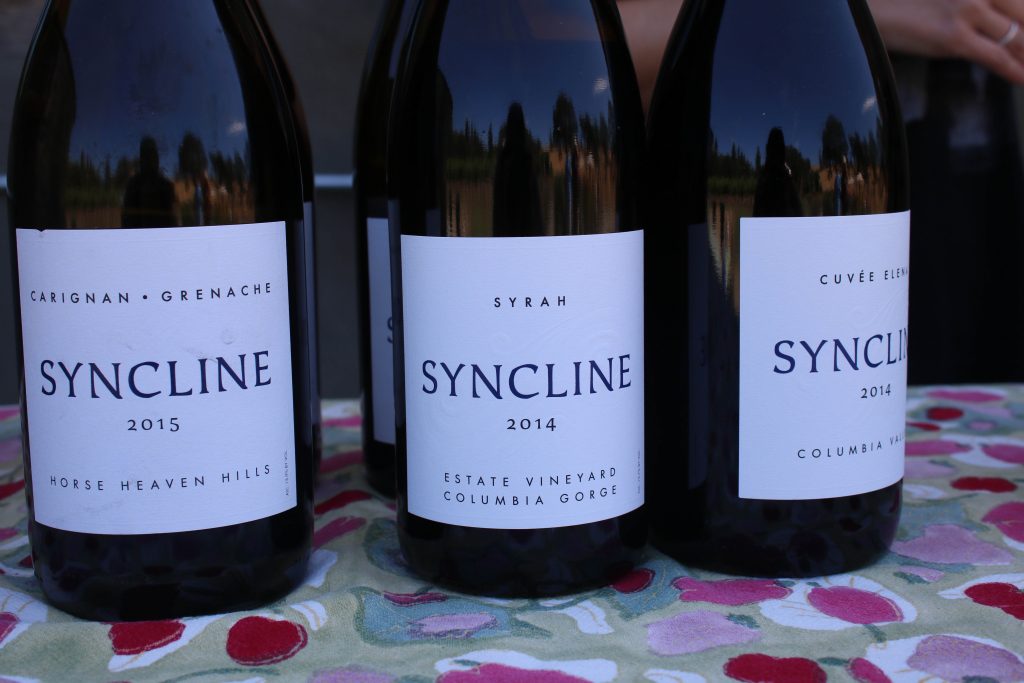 We played some cornhole, Logan played too :), I did a little wine tasting and we played in the hammocks (if you follow me on instagram, I posted some videos).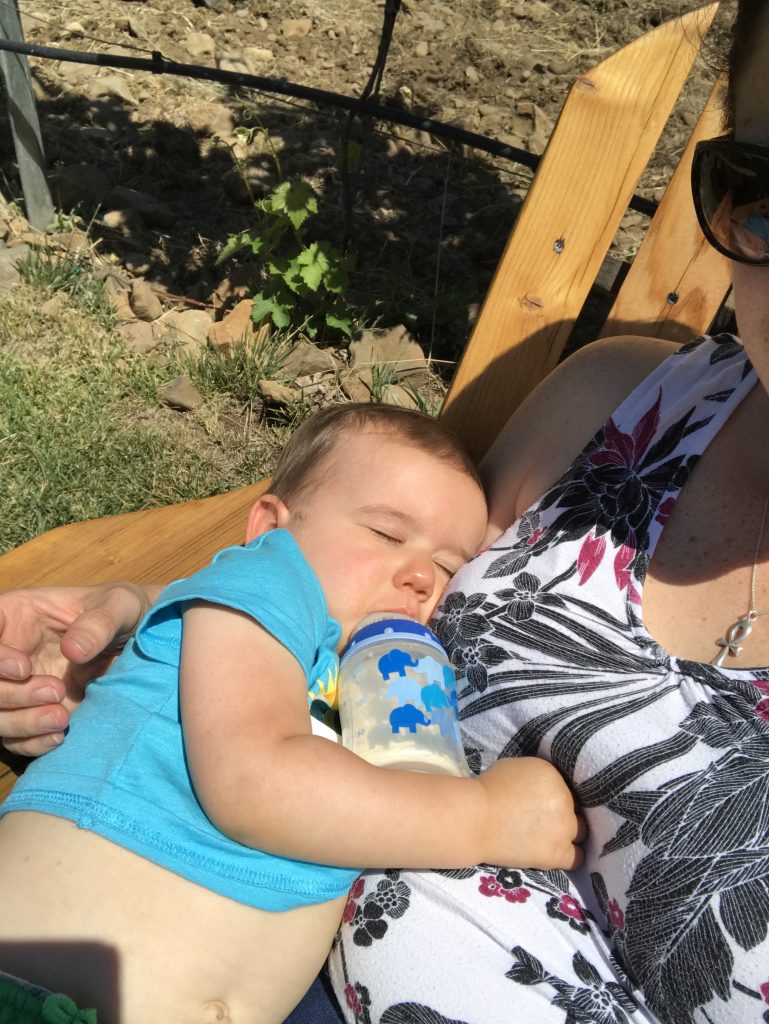 We ended up becoming members! It was such a cool place that we wanted to go back and we really enjoyed all the wines.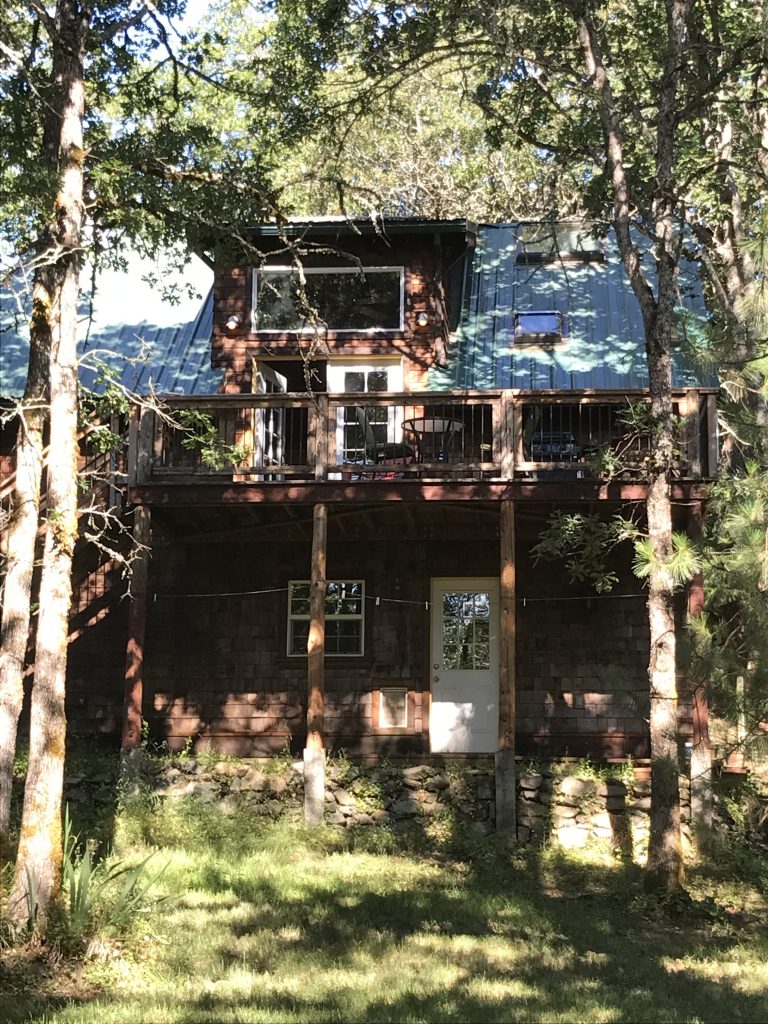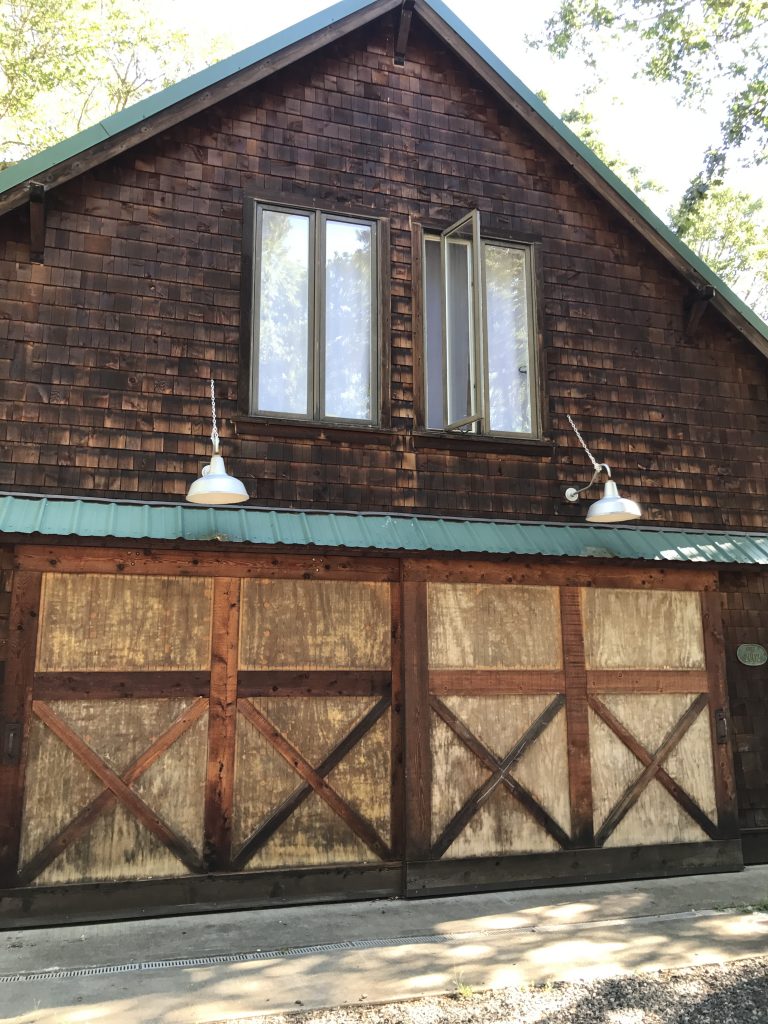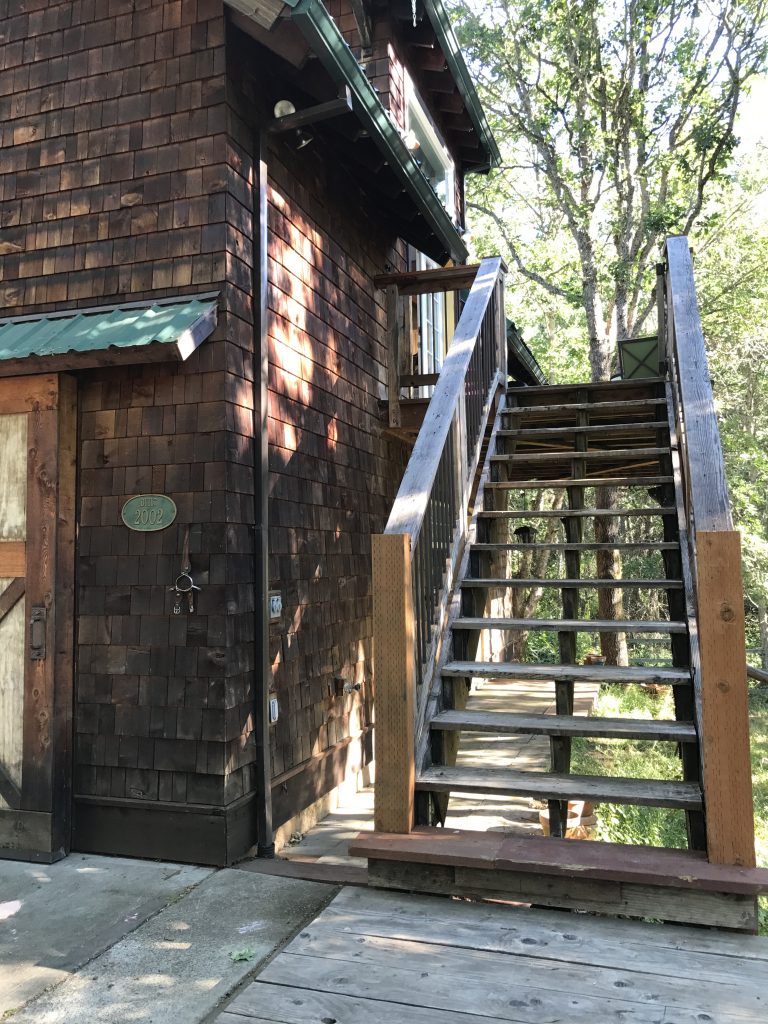 After that we checked in at our little cabin. It was in Underwood, Washington, 5 minutes from the bridge to Oregon and Hood River. It was kind of the perfect location! It was a little A-Frame loft above a garage in the woods.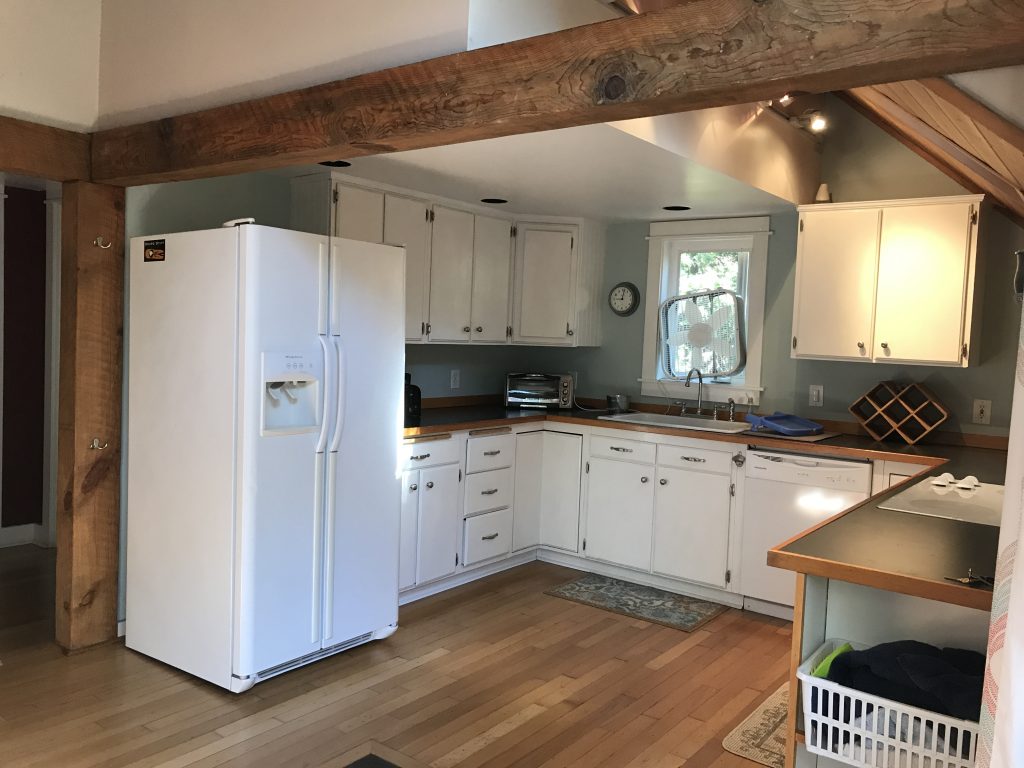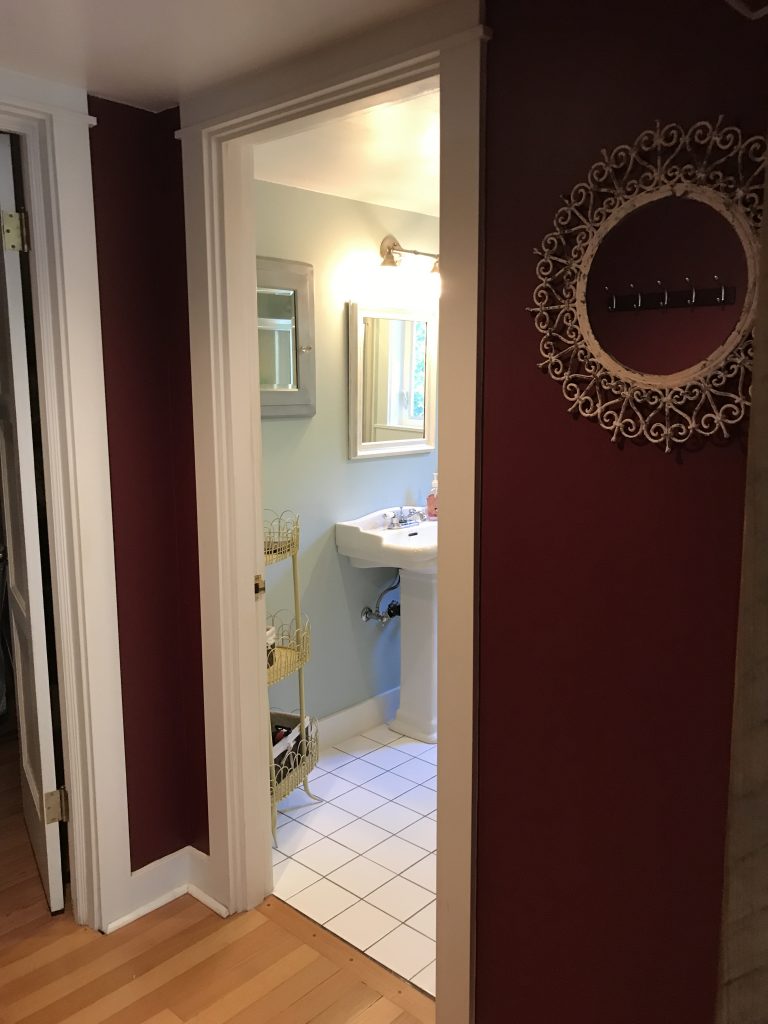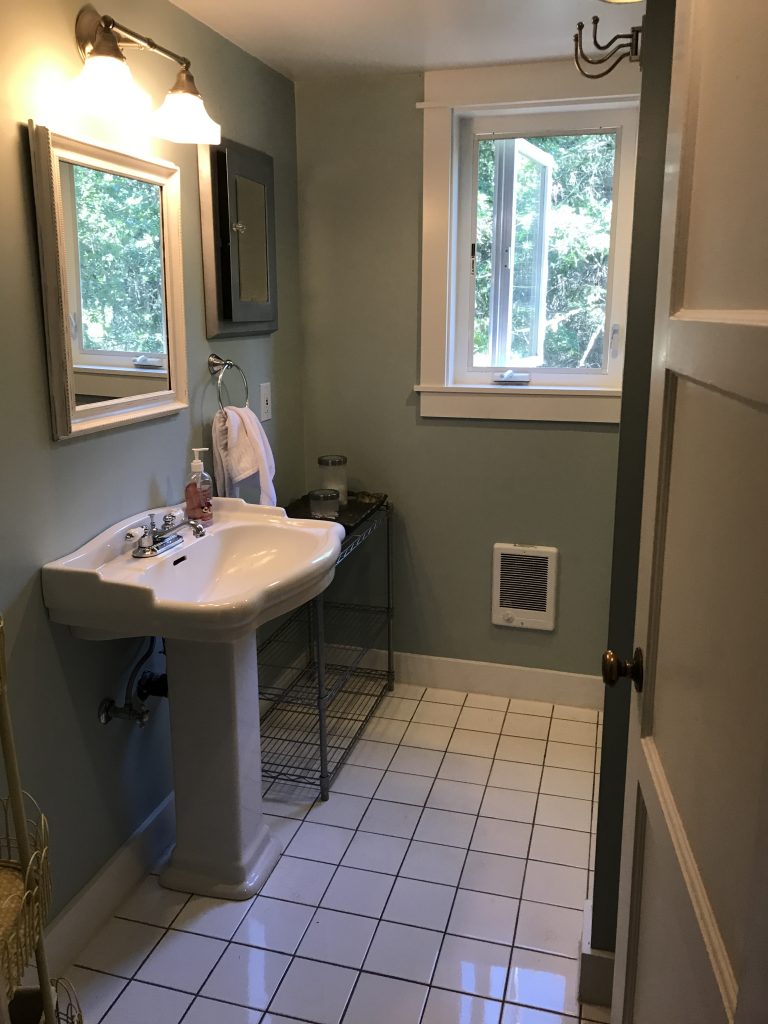 There was a nice kitchen, bathroom, living room and upstairs in the A-frame loft was the bedroom. It was nice because the owners had a pack n' play set up for us and a high chair. It was a great place!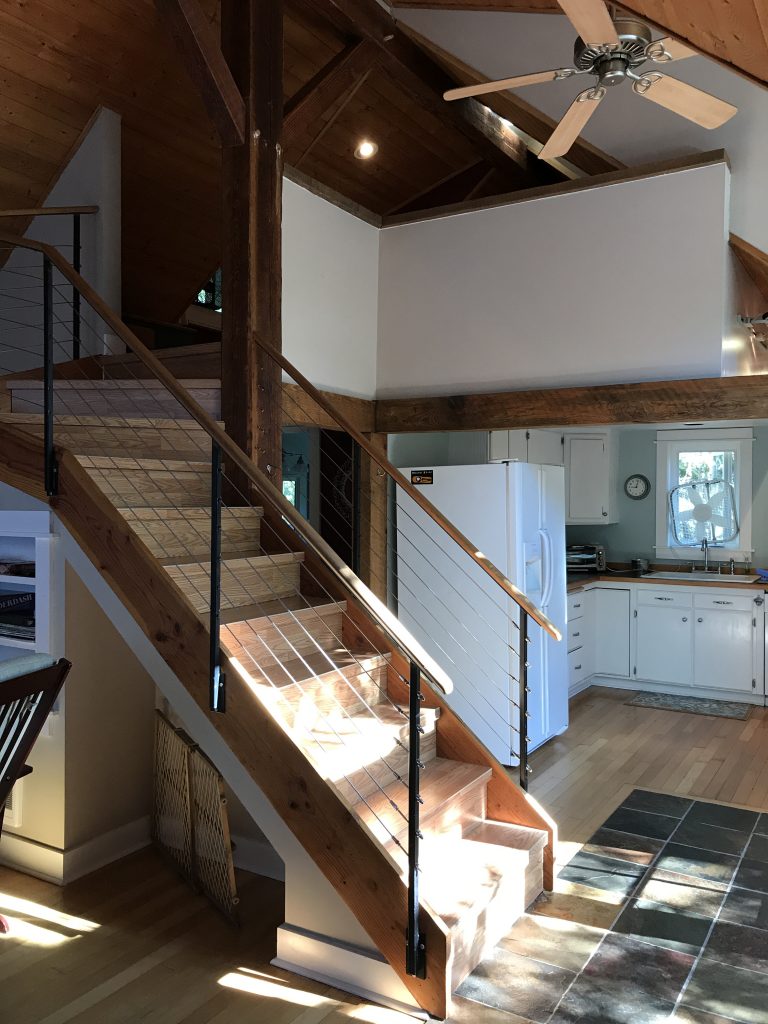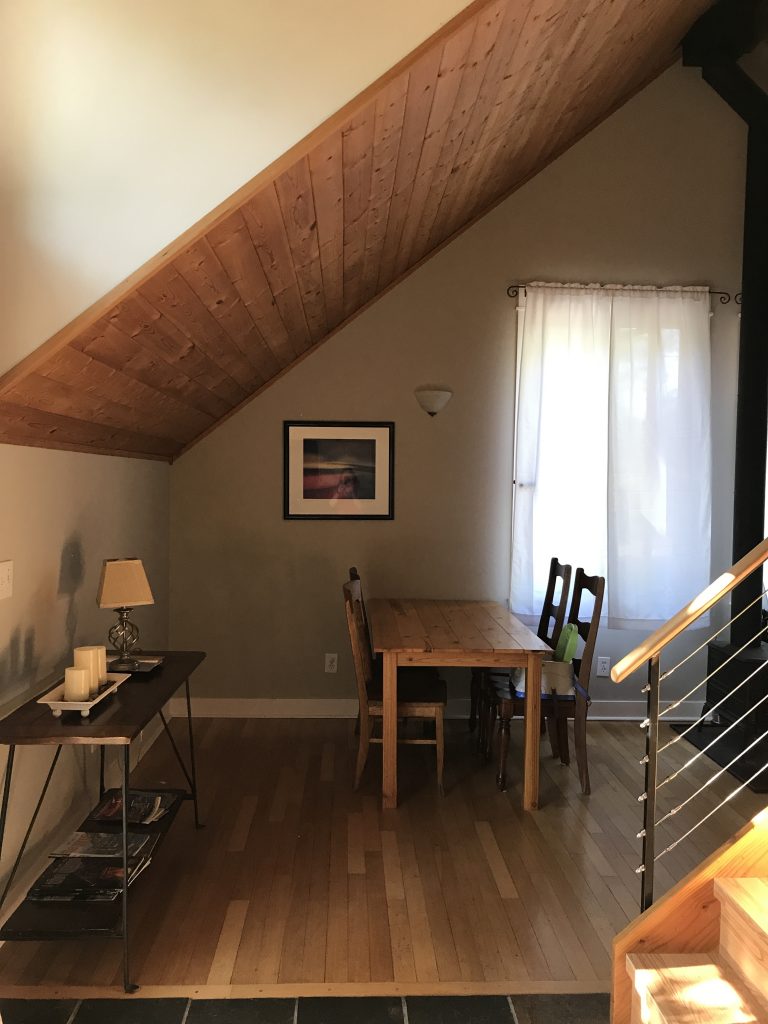 The best part? The deck outside. The deck overlooked the trees and yard where there was a hammock and a family of deer that meandered through (and apparently wild turkeys??).
We had a few hours to kill before dinner so we went over to Hood River to pick up our half case of wine from Cathedral Ridge (we had a membership that we've since cancelled, we just want some variety!) and let Logan run around the yard for a bit.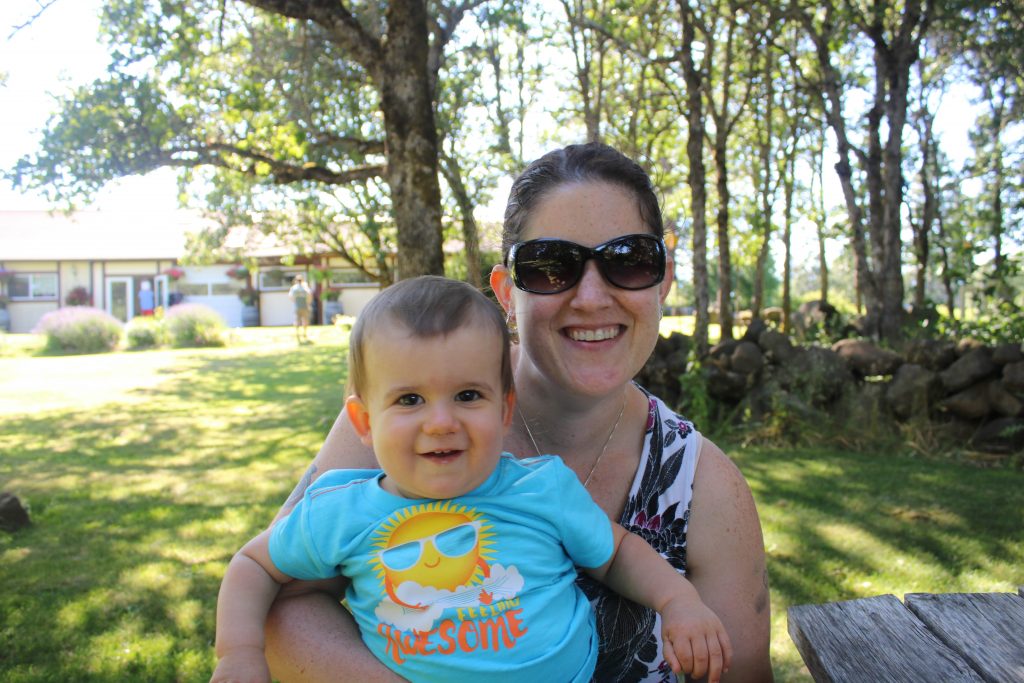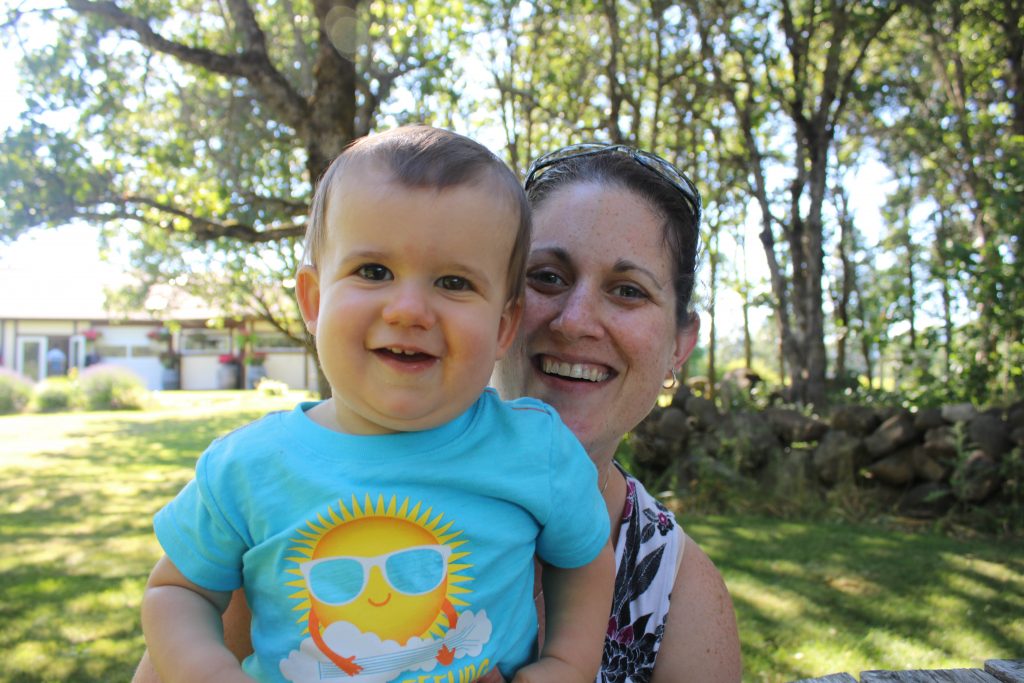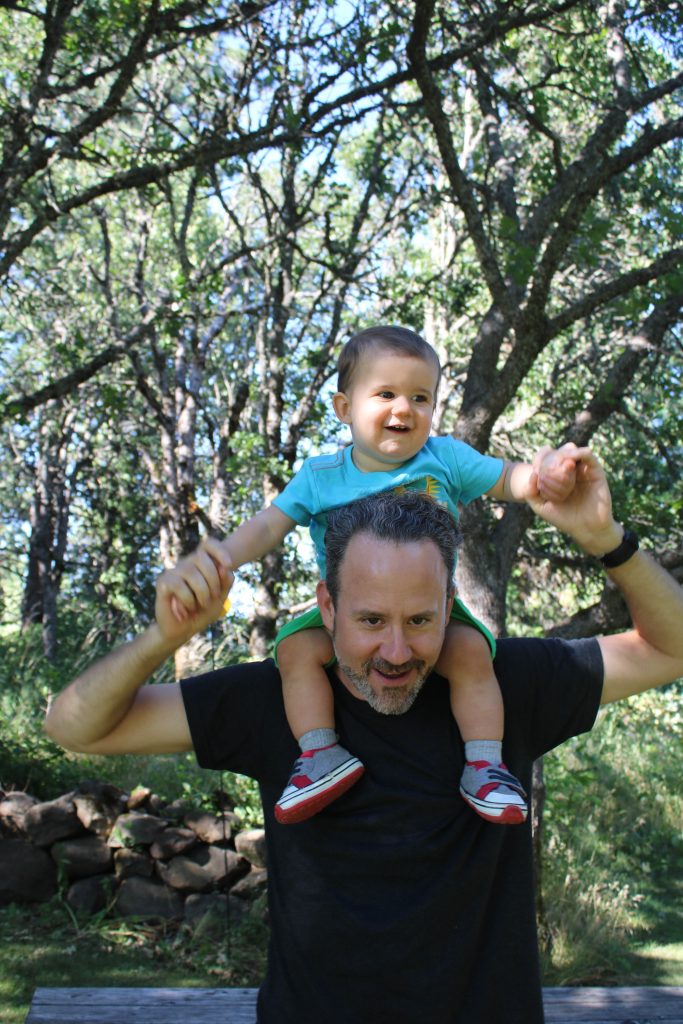 Then we drove to Big Man's Rotisserie in White Salmon. It was a BBQ joint that Michael found online and we made a note of wanting to go there. We got the chicken and pulled pork combo to go and went back to the cabin for dinner on the deck.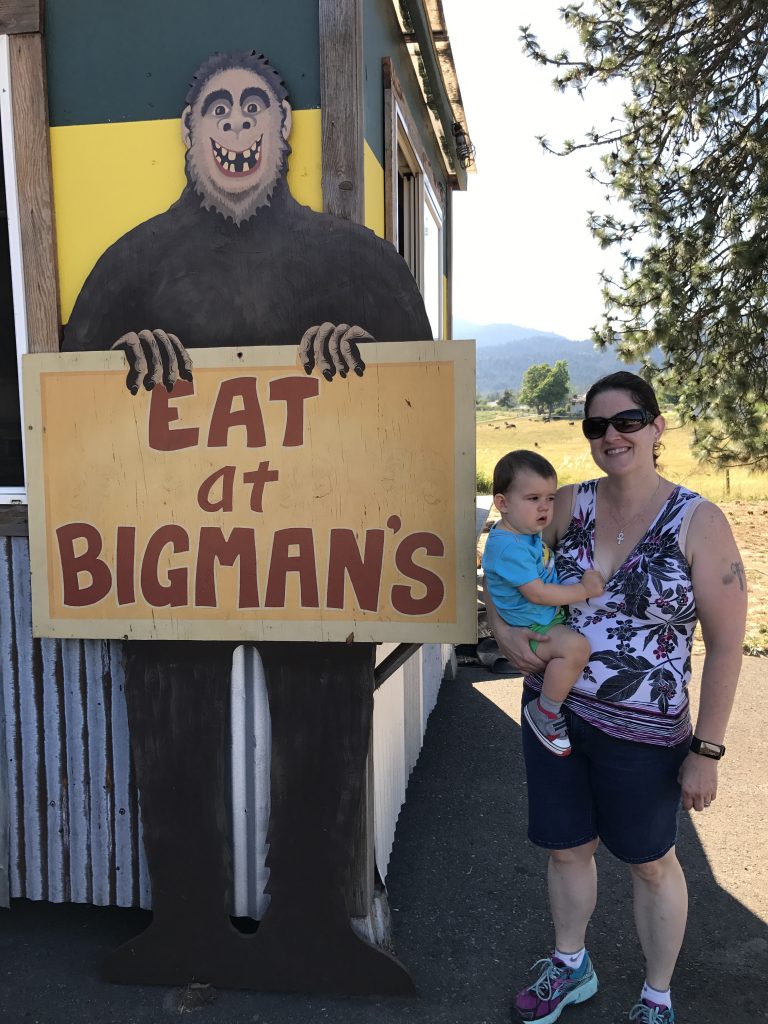 O.M.G if you are in the area, you MUST go to Big Man's Rotisserie. That pulled pork was absolutely amazing! We even discussed wanting to go back and getting more before going back to Portland! It was smokey and delicious and reminded us both of Franklin's BBQ in Austin.
Eating dinner and drinking wine outside in the shade on the deck was pretty freaking awesome!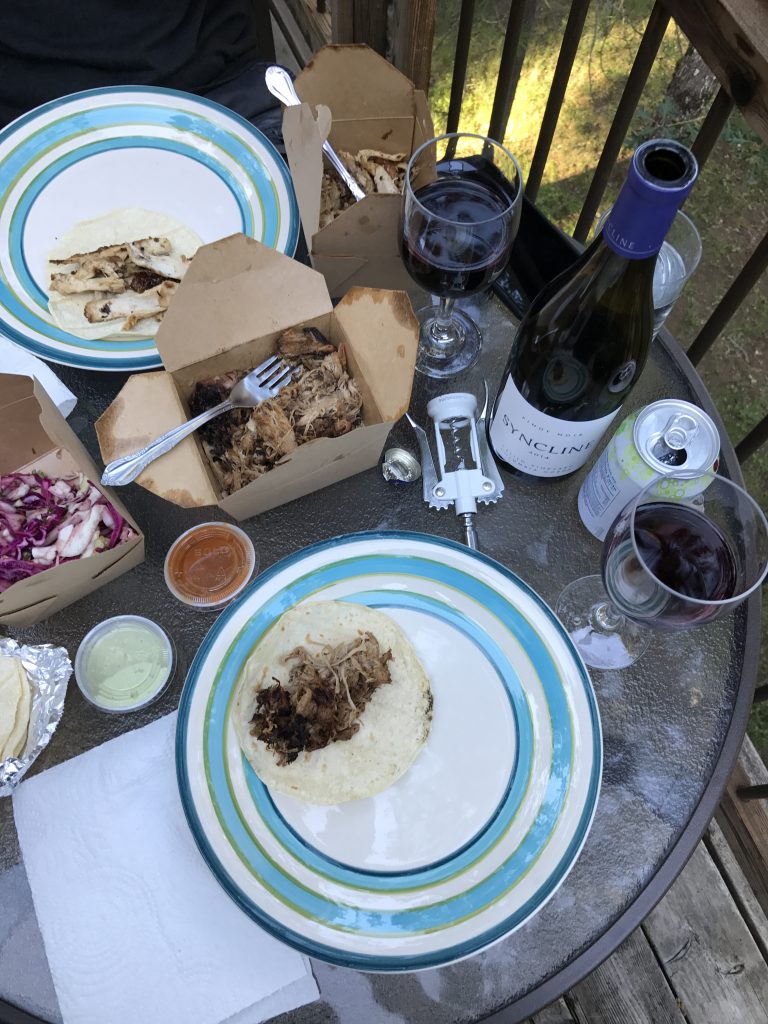 It was great just hanging outside on the deck while Logan slept! 🙂