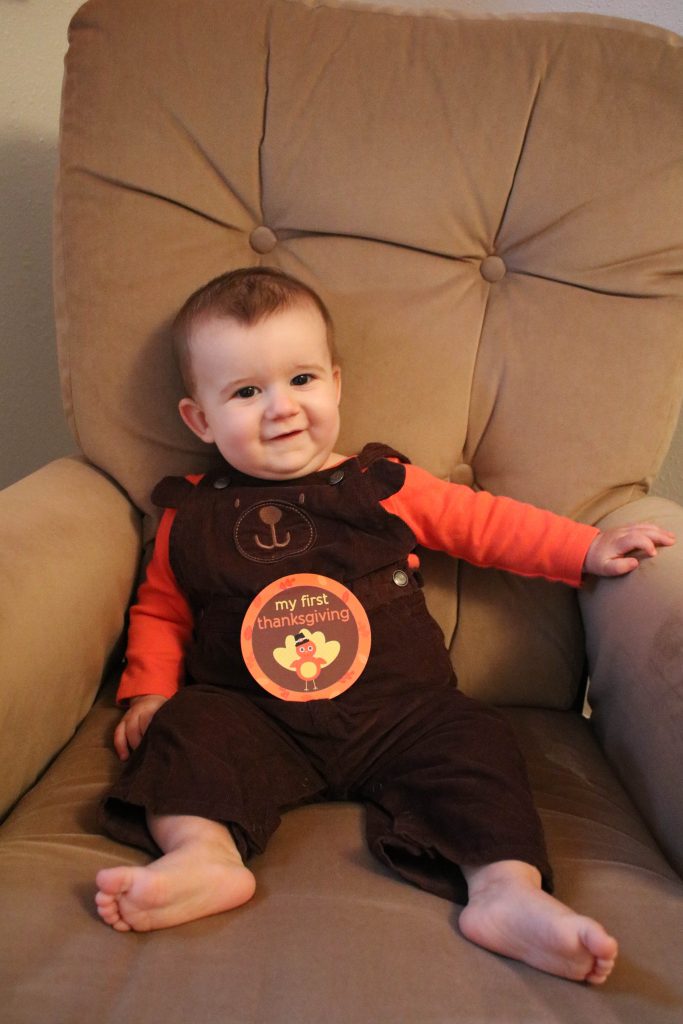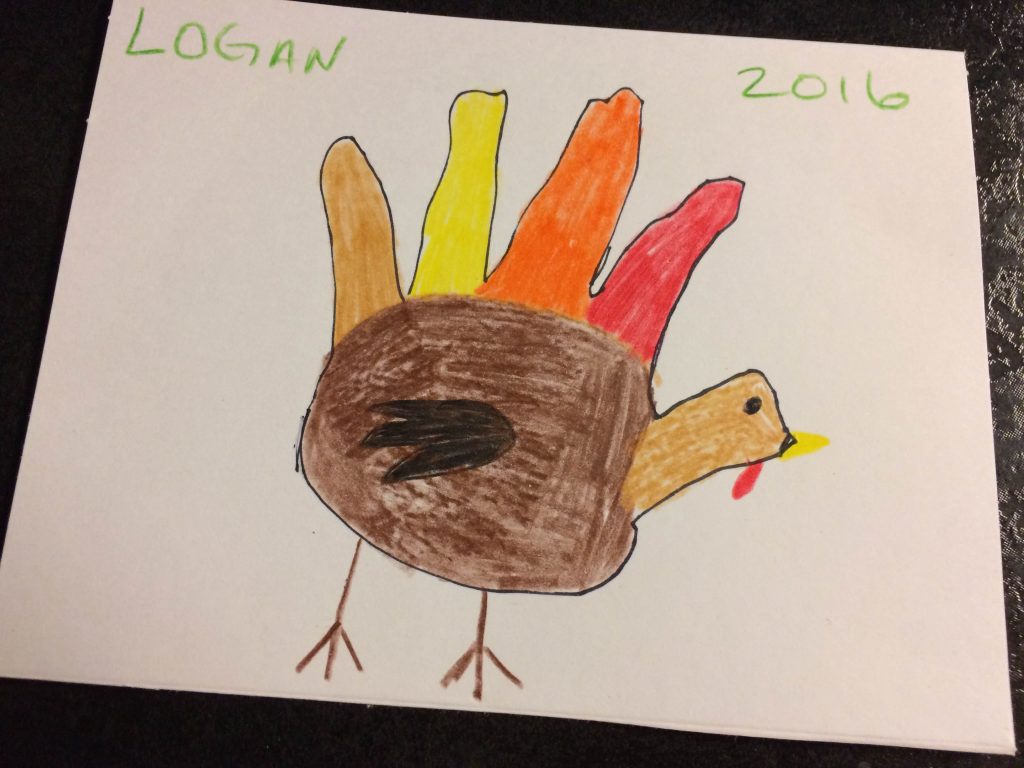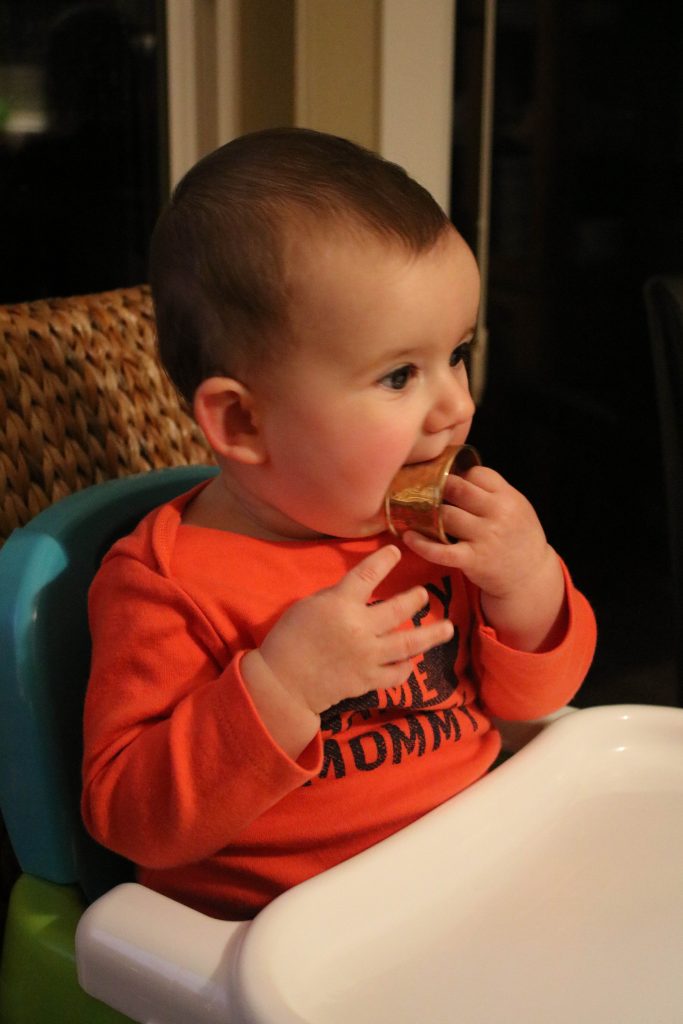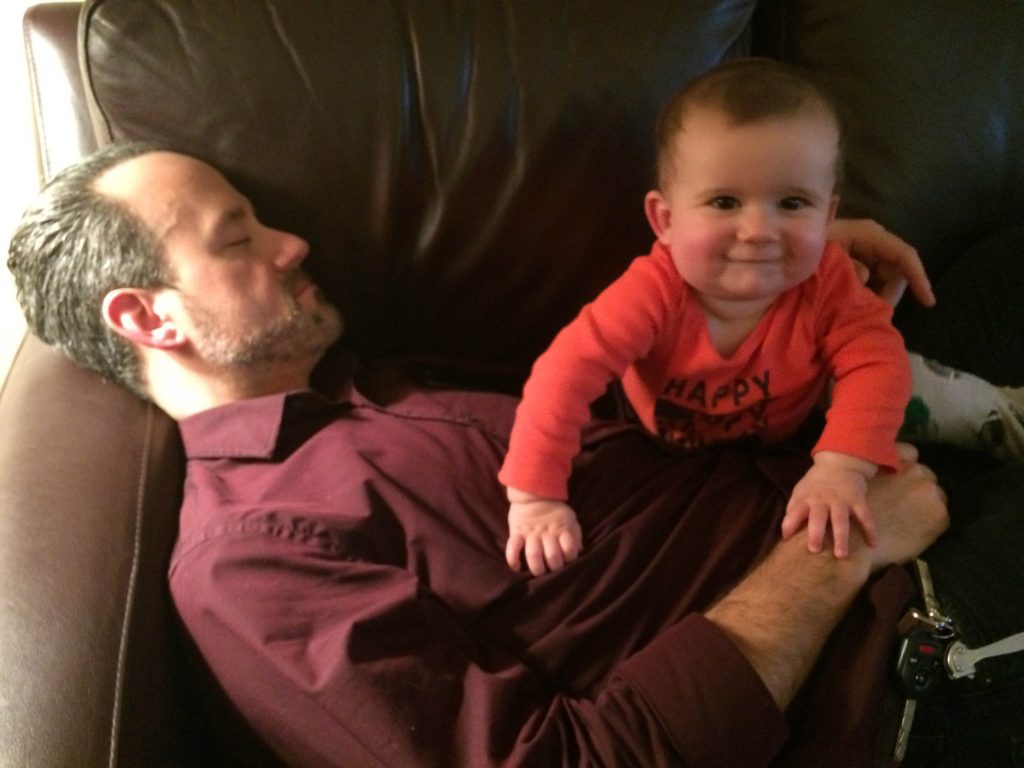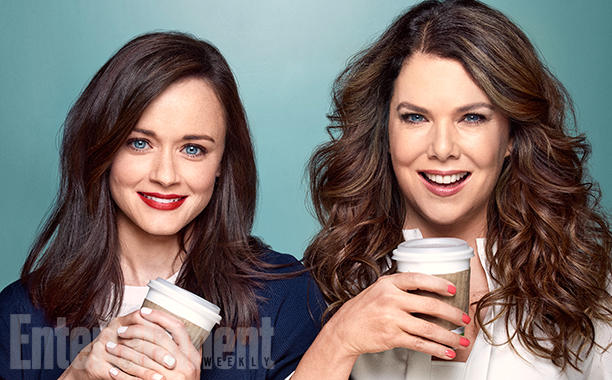 How was your holiday?
Man, the last month and a half or so our house has been The Plague House!
Since Logan started daycare mid-September he's had two colds and most recently croup. And of course, when he was sick, I got sick as well and then Michael caught it, too. It's seriously felt like everyone in our house has been sick forever. And I'm sure this winter it will be more of the same. Womp womp. 🙁
Croup sucked. I'm glad I took him in to the doctor immediately. They gave him some steroid medication that helped him right away. For about three days he was Velco-Baby and didn't want us to put him down. He was in pretty good spirits, but still needy because he didn't feel well. My poor bug. By day three even though he wanted lots of hugs and snuggles, he was definitely on the mend because he was back to his happy, smiley, laughing self. Just with a cough and lots of snot. LOL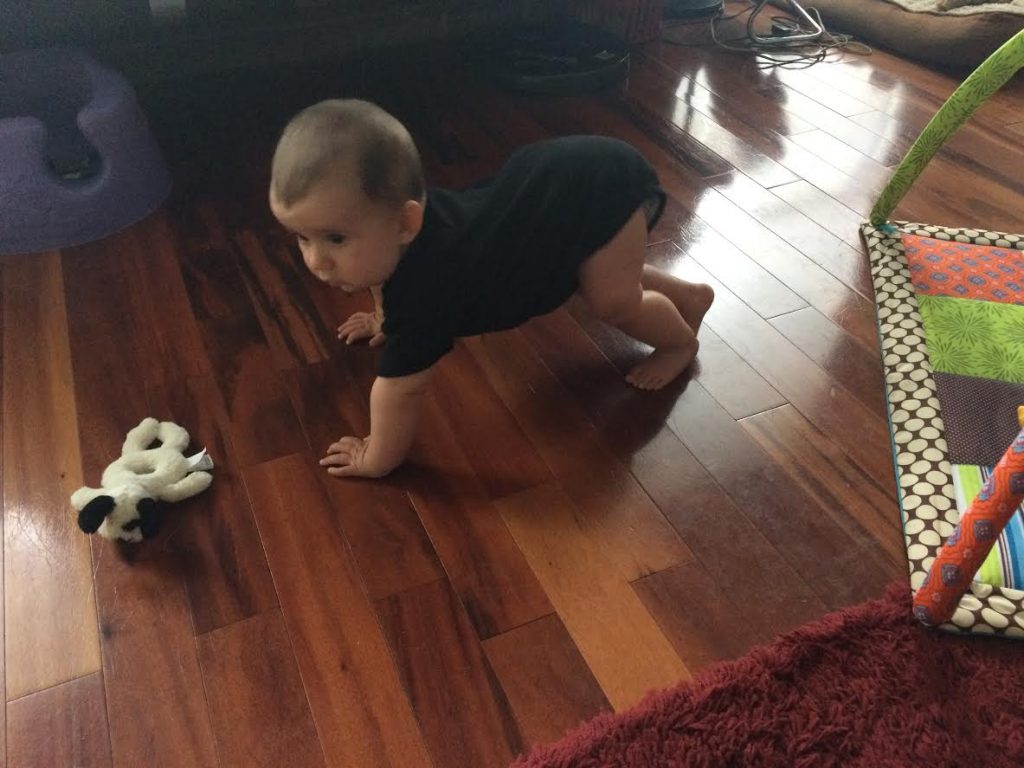 But the baby is healthier, so that's good. Until the next daycare plague…
As for me? I'm not quite back to normal yet. My cold that I got right before we went to Hood River turned into a sinus infection and what felt like the beginning of bronchitis. Thankfully I got on antibiotics pretty quickly and that helped so much. So my cough is 90% gone.
I basically ended up taking over a week off from working out or going to the gym. Between Logan being sick, me being sick and just not getting much sleep, exercise was honestly the last thing on my mind. It also didn't help that it's been raining almost non-stop lately. I knew I was on the mend when I started to get the itch to go back to the gym.
I took it easy. The first few days back at the gym I just did the elliptical to get my body moving. Then I tried lifting weights. It was HARD. Taking two weeks off from weight lifting and I already feel like I'm back at square zero in that department. It was so difficult, I was winded and tired and my heart rate was really high the entire time, but I got through it and felt pretty good afterward.
Friday after work it finally wasn't raining! I took Logan out for a quickie "run" before it got dark. It wasn't too cold out, which was nice, and thankfully we didn't get rained on.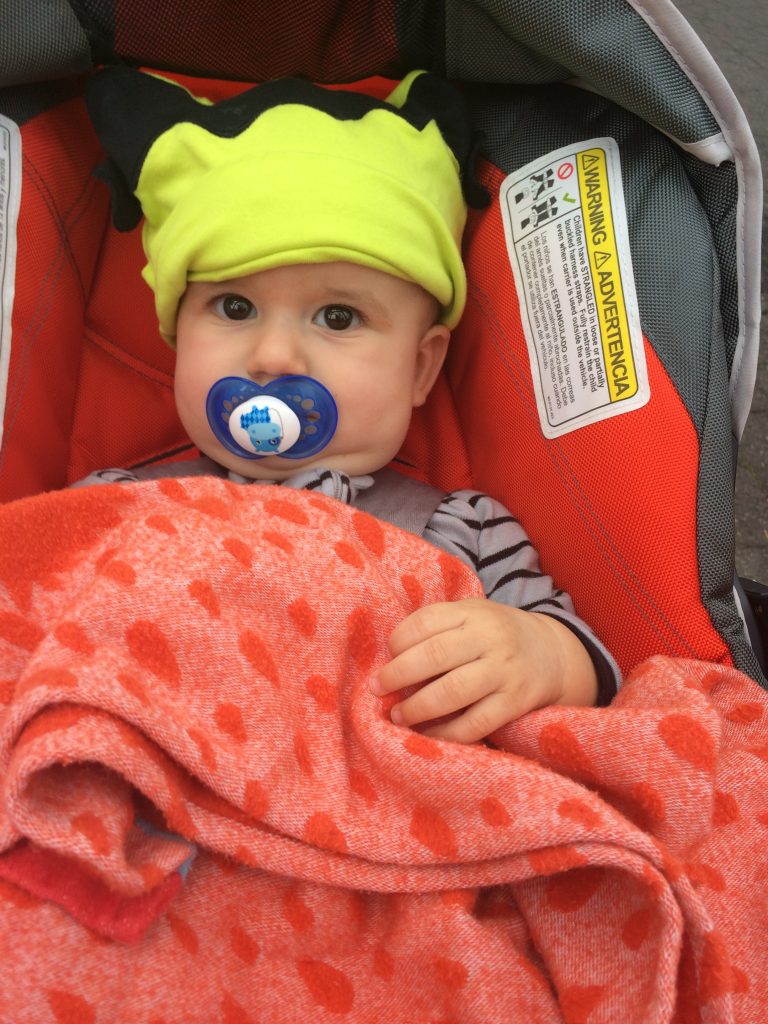 I did a jog/walk in the neighboring streets. I didn't want to go too far from the house because there were some ugly black rain clouds in the distance (and a few hours after our walk it did start pouring) plus it gets dark so early now…I just don't want to get caught out far away from home.
It was nice to get out there and "run"! I was also happy to just be outside, honestly. I've missed our walks.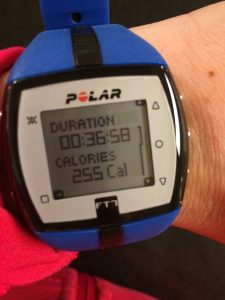 Saturday morning I went to the gym and did weights–body weight exercises, weight machines and some free weights, and then did the elliptical. Again, it was hard. But I did it.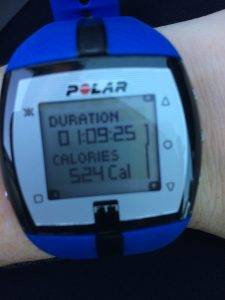 Sunday I went swimming for the first time in over two weeks. It felt really good to be back in the pool and even though it was hard on my body like the other workouts were, my breathing was fine so that's good.
After swimming Michael and I got to escape our plague house and go on a lunch date. His mom and stepdad came over to babysit Logan for a few hours. It was really nice getting out of the house alone!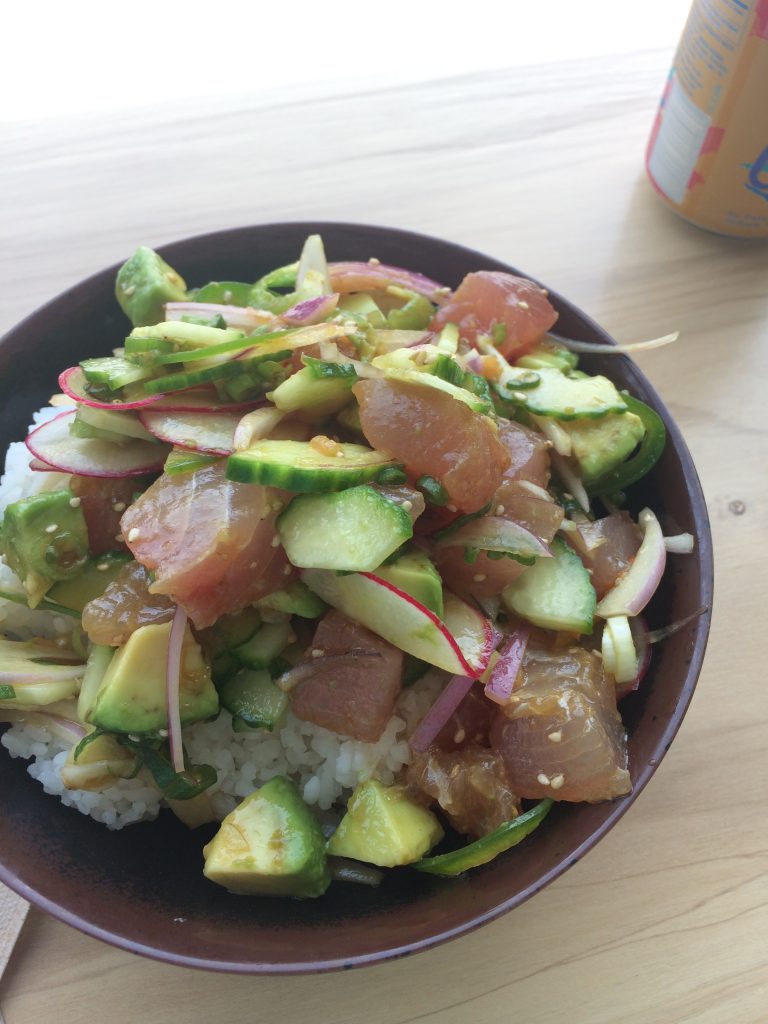 We went to Poke Mon on SE Hawthorne. I have to admit, having a baby, being busy and sick, I have been out of the loop on Portland restaurants for a very long time.
The restaurant was ok–not great ambience. It was cafeteria style where you order at the counter and then sit at the bar. So also not ideal for a "date" because you're sitting next to each other instead of across from each other.
How was the food? It was decent. We both got the Spicy Yuzu Albacore Poke. It was Albacore on top of white rice with red onion, cucumbers, radishes, jalapenos, avocado and a spicy Yuzu sauce. The flavors were good and the tuna was really fresh and soft. I felt like over half of the bowl was rice (disappointing) and the serving of tuna was pretty miniscule. That was why it was just "ok" and not great. I didn't feel like it was anything outstanding and it definitely didn't compare to the amazing poke we had in Hawaii but it was still a nice lunch date!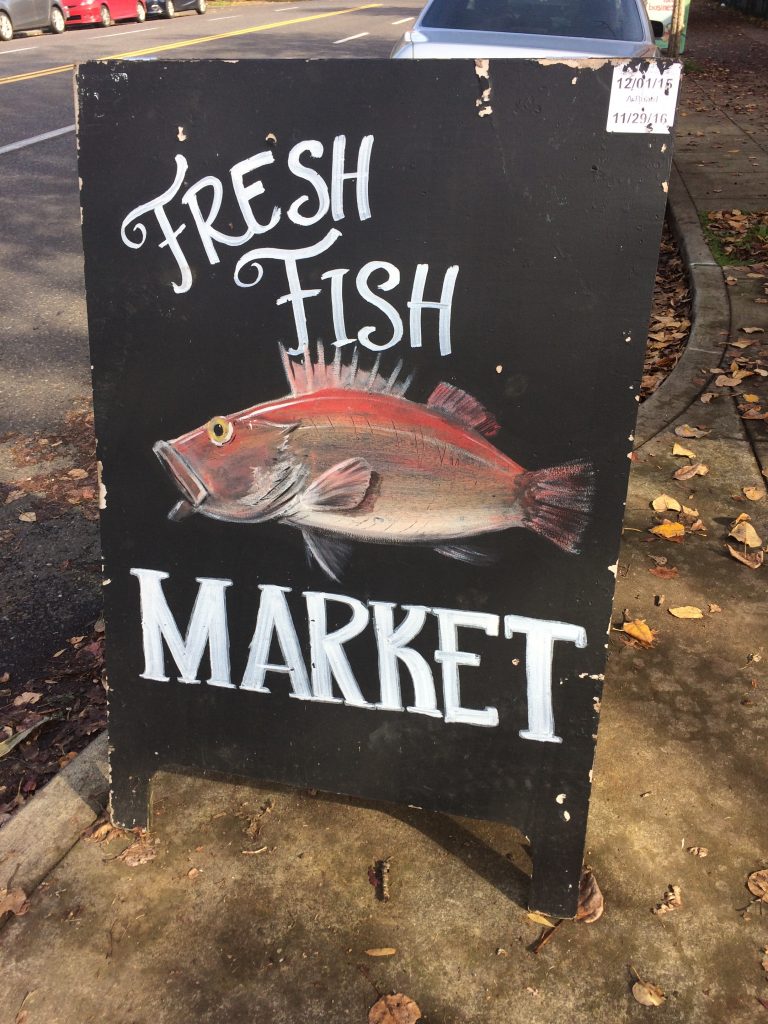 It was so nice out (a warm but brisk Fall day that was finally dry!) so we walked up Hawthorne and did some window shopping, got some ice cream and then stopped for a drink.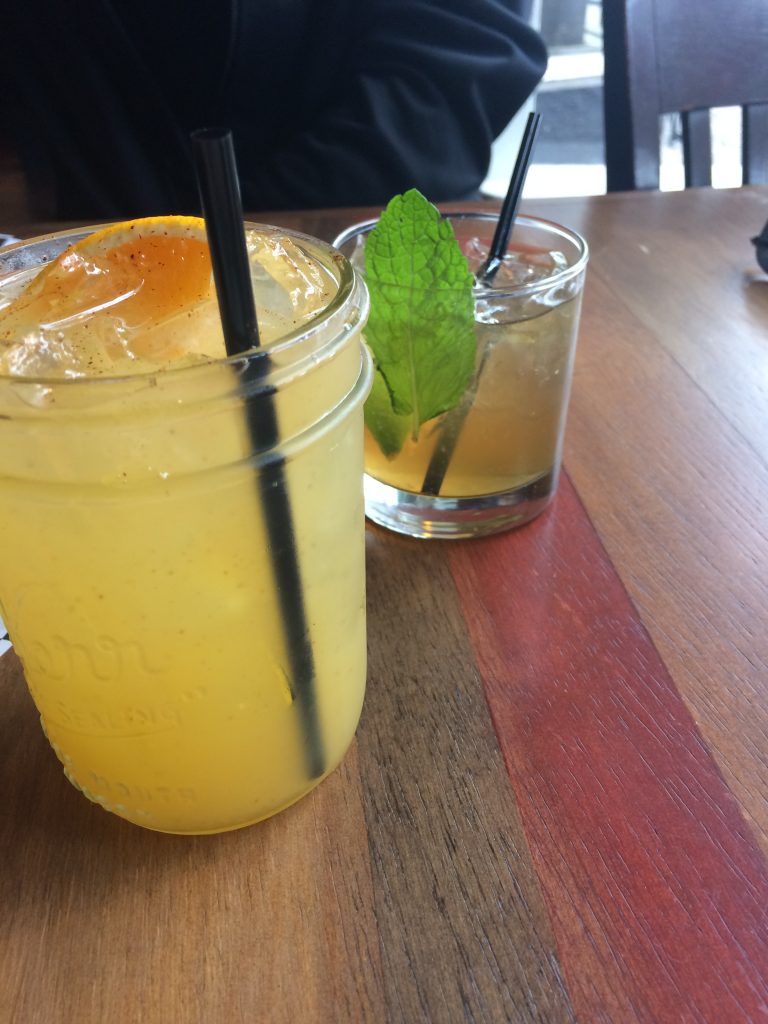 It was like 3 in the afternoon, the bar was mostly empty and the jukebox was playing Pearl Jam, Red Hot Chili Peppers and Smashing Pumpkins (yay!) so it was kind of fun to just chill out with nostalgic music while we talked and had our drinks. My drink? I wasn't super fond of it–it was a mango and habanero infused vodka with mango and orange juice in it. Now I love me some spicy and unique drinks but this one was just on the verge of being WAY too spicy! I didn't love it. Maybe with a splash of something sweeter than mango would have balanced it out.
We ended up walking almost 2.5 miles on Hawthorne. That was nice!
Despite us both being sick (I'm on the mend with just an annoying lingering cough and Michael is still in the midst of it) we had a fun afternoon before heading back to our sick house!
I really hope we are all on the mend!