I love long weekends. And it's nice having a day to finally relax and not do anything structured. I decided I would take a rest day and not go to the gym. Instead, I wanted to go see Eat, Pray, Love.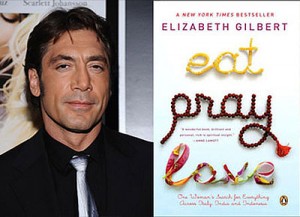 I read the book a few years ago and absolutely loved it. It's a well written book with a cool story–but I also read it at a time in my life when I was struggling with some things. I felt like I could identify with the story a lot…even if I didn't travel to Italy, India or Bali.
I went to the matinee at the mall. There were plenty of temptations at the theatre. Starbucks AND ice cream??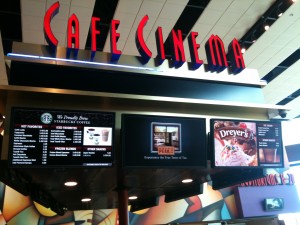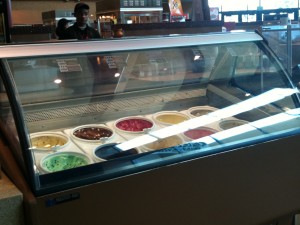 There were even cookies bigger than my head!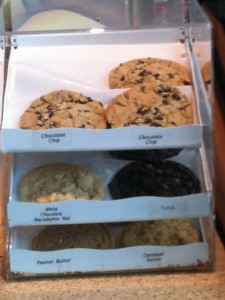 Thank goodness I snuck in my own lunch. I resisted the temptations (it was hard) and settled with my own food. 1 leftover slice of deLite Pizza (165 calories), some blueberries (about 80 calories) and a mini Rice Krispie Treat (90 calories). I did however, buy a soda at the theatre. Dang! $3.75 for this small diet coke: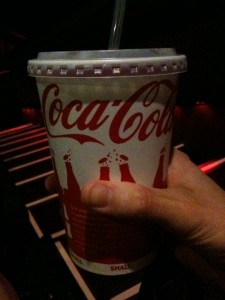 Outrageous! No wonder people always sneak in food to movie theatres. Who can afford to buy snacks?
QUESTION: If you could travel to three locations where would it be?
After seeing Eat, Pray, Love–Bali is definitely on my list. The place looks magical and romantic. Swimming in the crystal blue water, walking on the sandy beaches, listening to the sounds of the jungle as you sleep. I loved the scenery of Bali.
My three places would be:
1. Bali — see above reason and NO I am not including Javier Bardem as one of my reasons. 😉
2. Italy — I would give anything to go to Italy. I want to see Florence and Rome and especially Tuscany. Nothing sounds more heavenly to me than strolling through a vineyard drinking Italian wine and eating amazing Italian food. Cheese, meats, bread, spaghetti…My "happy place" would definitely be there!
3. Greece –I don't know why I am so attracted to the idea of Greece but it's always been high on my list of "Must Sees". The ruins, the brightly painted house on the cliff-sides, the beaches, the blue ocean…Wonderful. It doesn't hurt that I love Greek food, too.
My version of Eat, Pray, Love would be Eat, Eat, Drink, and Love. 😉
I'm noticing a theme in all my destinations: food. 😉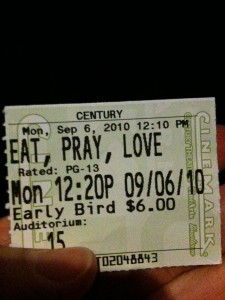 When I got home, Michael and I went for a walk for about an hour and a half. It was a nice long walk and enough exercise for me. I'm looking forward to dinner!